This post has already been read 34 times!
The Federal Medical Centre Lokoja has felicitated with Governor Yahaya Adoza Bello on the occasion of his 46th Birthday celebration.
A statement by the Chief Medical Director of the Centre, Dr. Olatunde Alabi on behalf of the Board of management, and entire staff of the health institution wish His Excellency a happy birthday celebration and a more prosperous years ahead.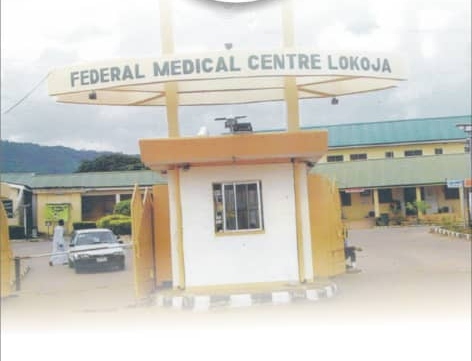 The Statement noted that the developmental strides across all sectors in the state particularly his efforts towards giving facelift to many hospitals evenly spread across the state with new modern health facilities is commendable.
According to the statement, such positive records couldn't have been achieved without the remarkable safety and security of lives and properties for which Governor Yahaya Bello's administration is well scored.
The statement further prayed for divine wisdom and perfect health to enable him realise his dream for the state and the nation at large.
It urged the Governor to use the new age he has attained to be more focused in his developmental agenda to consolidate on the gains already recorded to advance the course of humanity.
You
can
call
us
using the "Call
Us
Now" button on
this
site. Or Email your article or press release to
us
via: news@streetreporters.ng and follow us on Twitter and Instagram @StreetReporters and
Facebook
at www.
facebook
.com/StreetReporters.ng to get our latest updates! ============================
Dear Reader,
To serve our readers with free authentic and comprehensive information is becoming more and more expensive by the day. So, we request that you support us daily, monthly or annually with any amount to assist us in providing daily free access to our publications to our readers. To support THE STREET REPORTERS NEWSPAPER, you can pay into the company's corporate account: Wema Bank (ALAT BY WEMA): Account Name: THE STREET SERVICES AND MEDIA RESOURCES INTERNATIONAL ACCOUNT NUMBER: 7358221463.
Sterling Bank
: Account Name: THE STREET SERVICES AND
MEDIA
RESOURCES INTERNATIONAL Account Number: 8227410821 And if you would like us to connect with you and add you or your organisation to our list of Partners, send details of your
bank
transfer and Whatsapp number via email to: partners@streetreporters.ng OR Whatsapp number: +2348175047979 Send press releases,
media
coverage invites to: news@streetreporters.ng