This post has already been read 407 times!
Determined to bring succor to the teeming unemployed and unskilled youths, women and vulnerable in Oyo State, the National Directorate of Employment (NDE), has commenced a four weeks training in Quick-Fix Demand Driven Skills Training Scheme and three months Technocultural Crafts Training Scheme (TECRATS).

The Quick-Fix training will expose the beneficiaries to Demand Driven Skills such as Bead Stringing/Wire works, Beauty Therapy/Hair Gear Tying (Gele), Barbing, Confectionery (Small Chops), Cosmetology/Soap Making, Mat/Basket Weaving, Vulcanizing and Tie and Dye in Oyo State while the Technocultural Crafts Training Scheme focuses on training in Drum Making, Black Smithing, Leather Works (Bag Making), Cloth Weaving and Locust Beans Processing (Iru).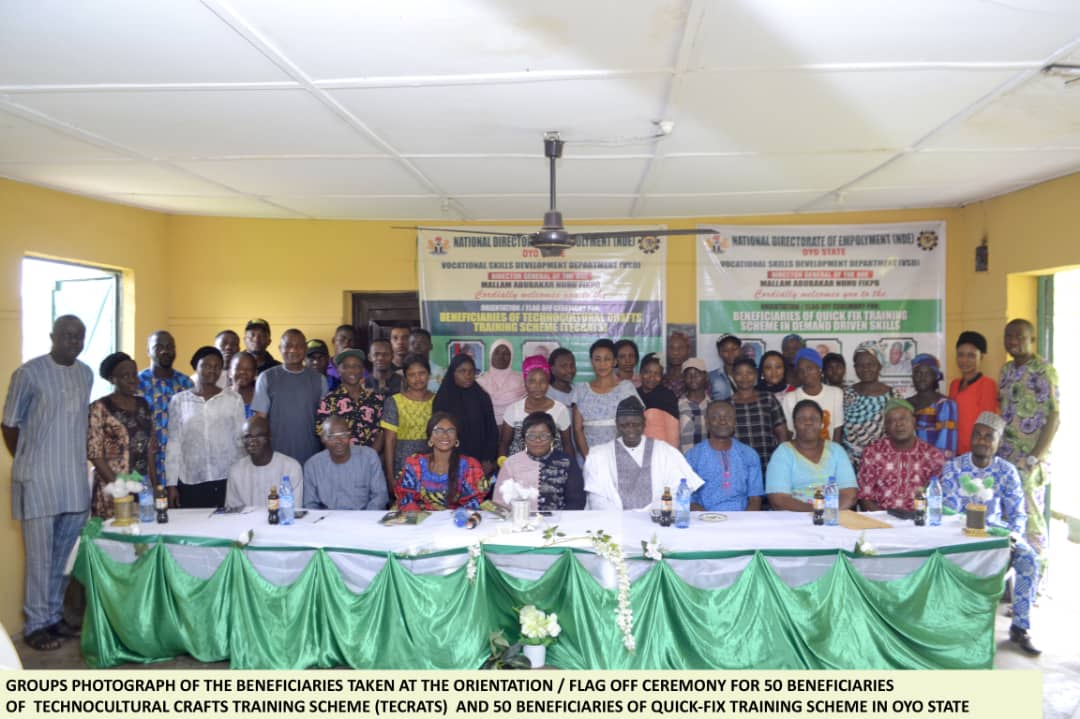 Speaking at the flag-off ceremony of the twin event, the NDE Director General, Mallam Abubakar Nuhu Fikpo, said the training further demonstrates the genuine desire of NDE to root out poverty and joblessness through skill acquisition schemes that would ultimately lead to generation of employment opportunities for the teeming unemployed youths in the country.

Fikpo, represented by the NDE Oyo State Coordinator, Mrs Olayinka Olayemi, noted that many Nigerian communities are richly blessed with amazing indigenous cultural crafts, but are barely utilized and has received less attention from the younger generation thereby risking extinction.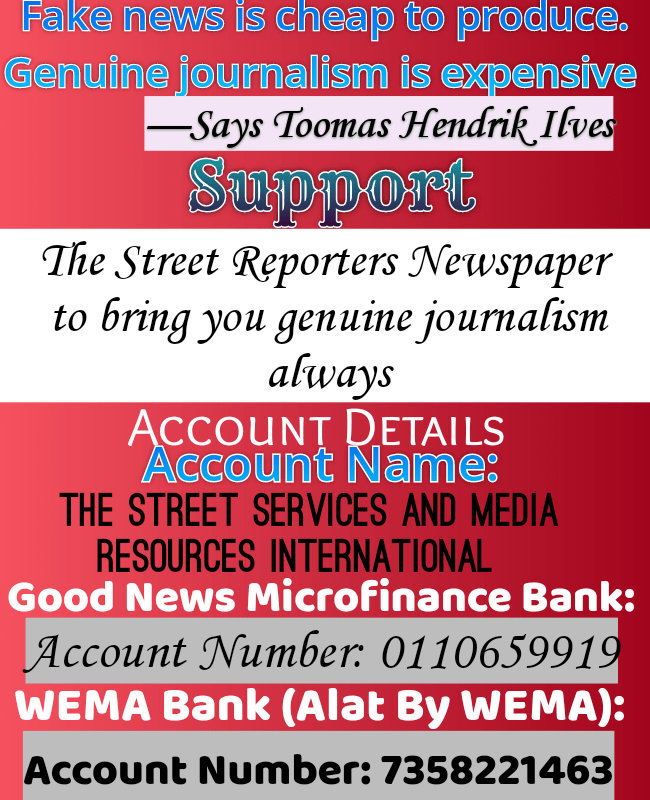 He, therefore, said the National Directorate of Employment designed the Technocultural Crafts Training Scheme (TECRATS), so as to revamp the practice of the Indigenous cultural crafts, in the rural and sub-urban areas of the country.

He added that the Quick-Fix training was aimed at making the unemployed persons to be employable by impacting relevant demand driven skills, knowledge and competence in them, to become self-reliant and an agent of change in their communities and country at large.

Also speaking, the Director, Vocational Skills Department, Mr Isa Abdu, represented by Mr. Omotosho Michael expressed hope that the training will harness the huge potentials of Indigenous cultural crafts for local industries development and stimulate the growth of rural economy, above all serve as vehicle for rural community development, create awareness of people's cultural heritage as well as generates employment.

The Head of VSD, NDE Oyo State, Mrs. Lawani Hilda, advised the beneficiaries of these programmes to develop a focused and healthy mind-set towards the training.

"It is our firm believe that this training programme would transform your lives amazingly, and further deepen our collective drive towards employment generation and poverty reduction in the country", she said.