This post has already been read 659 times!
His Royal Majesty Eze Williams Ezugwu, the Eze Ogbozarra III of the Opi Ancient Kingdom and the Eze Ka Eze 1 of Idekeland, Nsukka, in Enugu State of Nigeria yesterday received an award of excellence at the National Peace Awards, 2022, in Abuja as the as "Youth Friendly Traditional Ruler Of The Moment."
The annual awards event, which held at the International Conference Centre Abuja, was convened by the Messengers of Peace, a non-governmental organization saddled with the responsibility of promoting peaceful co-existence irrespective of tribe, gender or religion among Nigerians.
At the National Peace Awards 2022, other peace promoters in Nigeria were honoured.
The event was a gathering of men and women who are promoting peace within and outside the country, including diplomatic missions to Nigeria.
Deserving personalities who have used their time, resources, talents or offices to foster unity in Nigeria were conferred with different categories of awards at this year's edition of the event.
In his remarks after receiving the award, Eze Williams Ezugwu, who is also the Secretary General of the Conference Of Nigeria Political Parties (CNPP) and popularly known as Chief Willy Ezugwu, recalled that when he ascended the throne after the death of his father in 2013, he issued an order banning members of the various communities in his kingdom from taking any matter to the police stations, which has remained in force to this day.
Findings by The Street Reporters Newspaper indicate that all disputes in the communities were first reported to the Palace of the traditional ruler before it can be taken to the law enforcement agencies in event that any of the parties is not satisfied with the ruling of the traditional cabinet on any matter.
This, it was found, has continued to foster peace within the kingdom.
This finding was attested to by the National President of the National Peace Awards, Dr. Suleiman Adejoh who revealed that it was what he saw during his visit to Ogbozarra in Opi Ancient Kingdom, Nsukka, that inspired the nomination of Eze Williams Ezugwu for the prestigious award.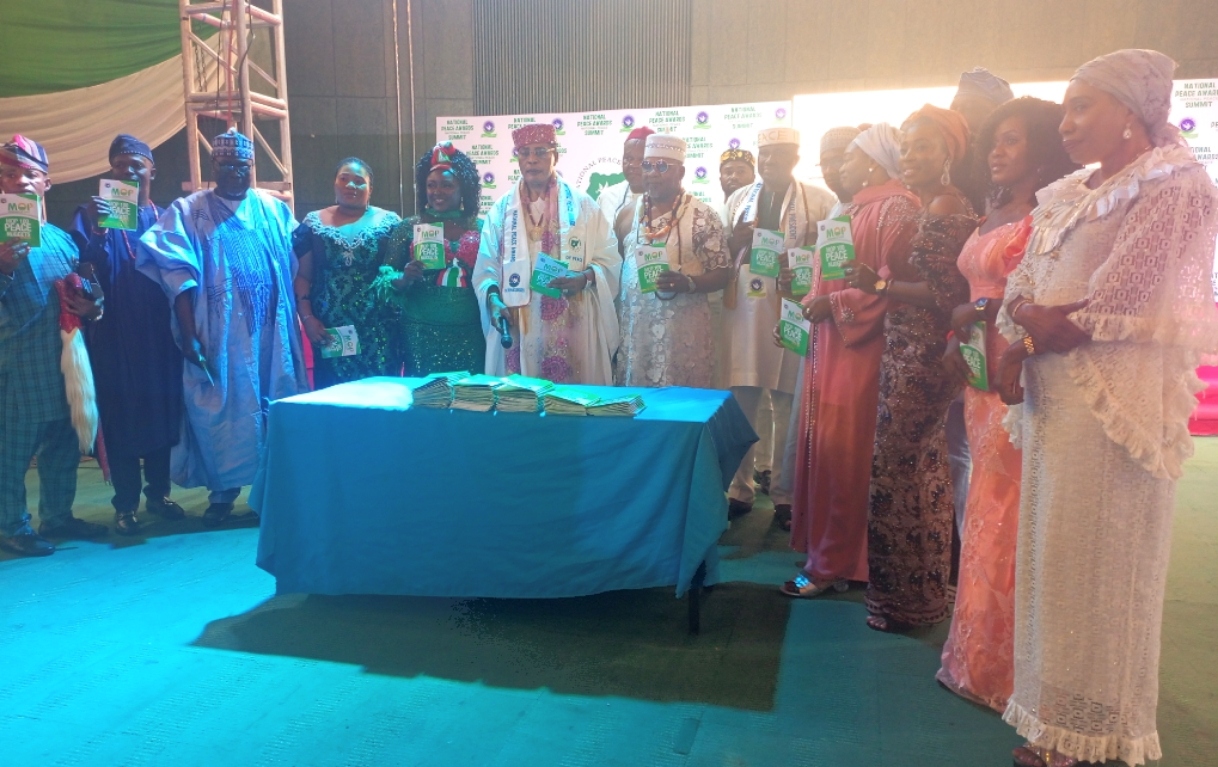 Other recipients of awards include the Minister of State for FCT, Dr. Ramatu Tijjani Aliyu; the Chairman of the Nigerian Union of Journalists (NUJ), FCT Council, Emmanuel Ogbeche; the an oil magnate and founder of Obat Oil, Oba Fredrick Obateru Akinruntan, the traditional ruler of Ugbo Kingdom, a town in Ilaje Local Government, Ondo State, South West of Nigeria, among numerous others.