NDE Disburses Resettlement Packs to 20 SOW Beneficiaries in Oyo State
This post has already been read 595 times!
In continuation of its drive towards generating employment to millions of unemployed persons in the country, the National Directorate of Employment, NDE, has disbursed resettlement packs to Twenty (20) graduands of it's School-on-Wheels, SOW, programme under the Vacational Skills Development Department.
Speaking on behalf of the NDE Director General, Mallam Abubakar Nuhu Fikpo, at the flagging-off of the excercise in Ibadan, the Acting State Coordinator, NDE Oyo State, Mrs Steve-Ogundipe Olayinka said the disbursement of resettlement items to SOW beneficiaies, will go a long way in curbing the menace of unemployment and youth restiveness in the country.
He pointed out that NDE was created to combat the menace of unemployment in the society and assured that so far the agency has doggedly pursued its mandate through the execution of it's four core programmes namely Rural Employment Programme (REP), Special Public Works (SPW), Small Scale Enterprises (SSE), and Vocational Skill Development (VSD).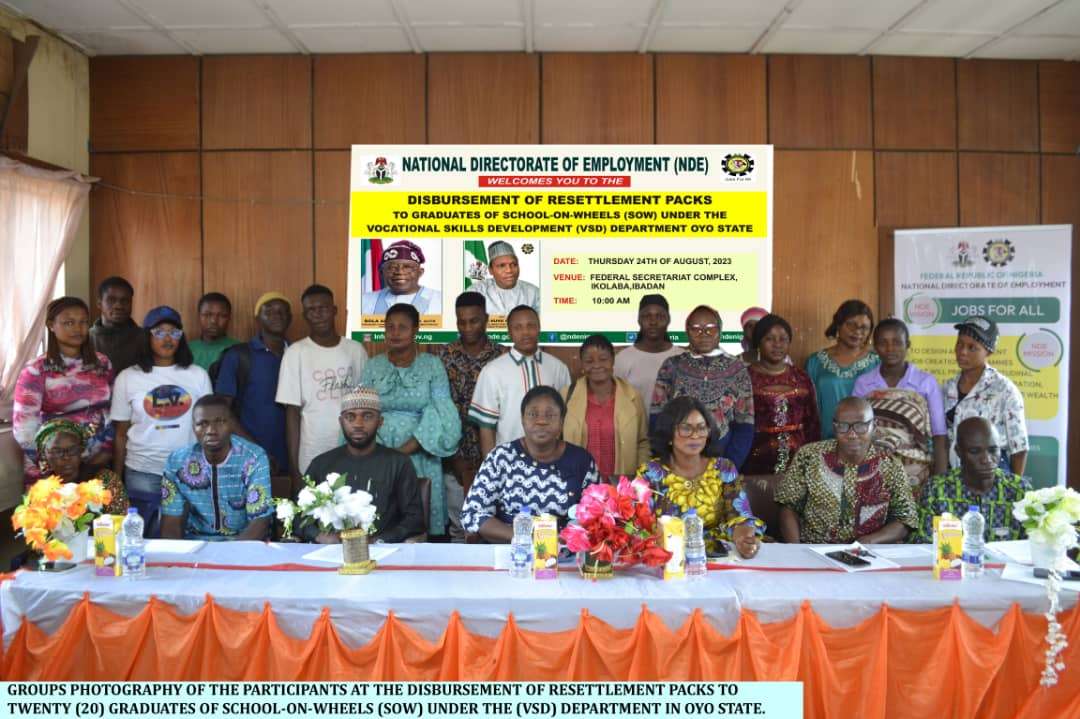 The NDE D.G noted that the the School-On-Wheels scheme which falls under the VSD remains a great avenue through which training is taken to the doorsteps of those in the remote areas to enable them to acquire training on various trending skills of their choice.
He futher explained that the skill acquisition training and resettlement initiative of NDE was focused at developing the strength of the youth, providing opportunities and resources to alleviate poverty and create jobs at the grassroots for local economic growth and for them to gain control of their lives.
Also speaking, the Director Vocational Skills Development Department, Mallam Isa Abdu, who was represented by Mr Ibrahim Haroon Danjuma, noted that the disbursement exercise serves as a launch pad for building Entrepreneurs who have no immediate access to start up capital.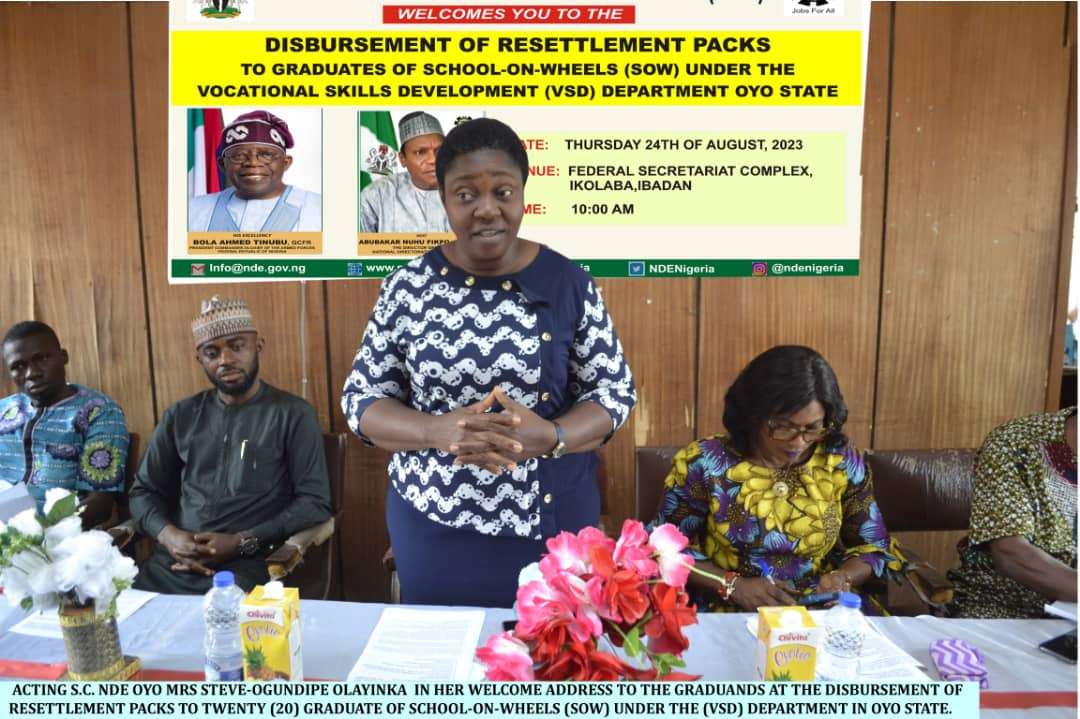 Abdu noted that so far, the SOW scheme has been creating wealth across the various parts of the country and advised the beneficiaries not to relent in the fight against unemployment adding that to achieve the desired goal, beneficiarie must strive harder to function well in their respective trades.
The head of VSD Department in Oyo State, Mrs Hilda Lawani, thanked Federal Government for continuously Implementing laudable schemes designed to generate mass employment among the teeming unemployed persons in the State.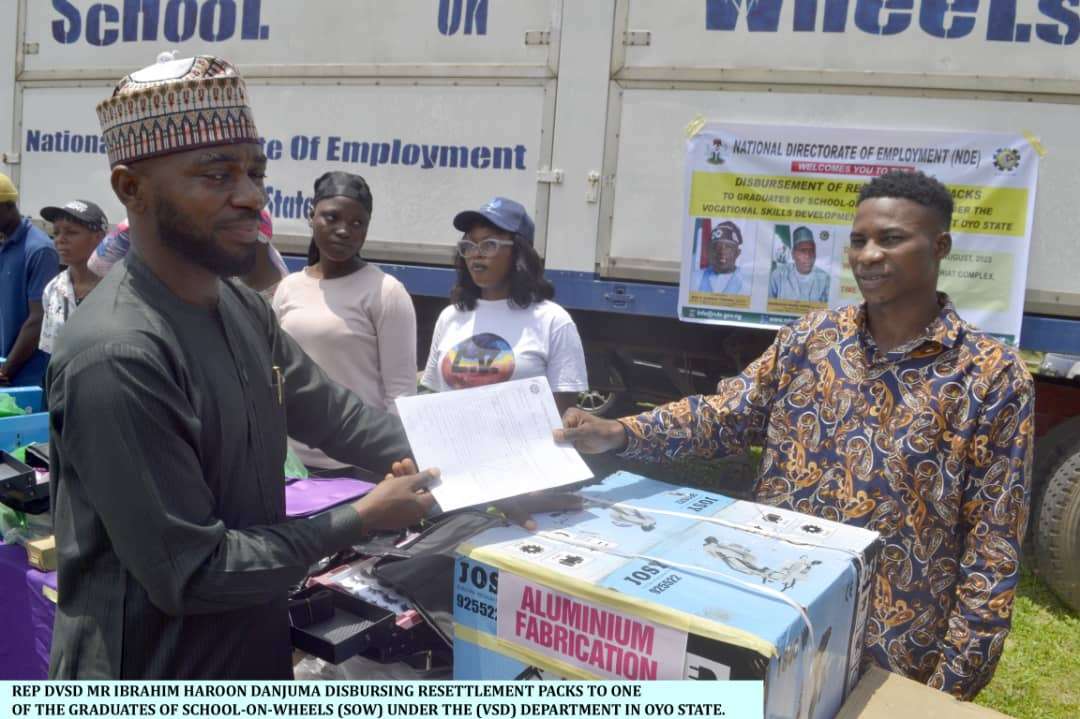 She commended the graduands for their zeal towards making themselves self reliance by acquiring marketable demand driven skills in trades such as Catering, Make-up, Fashion Designing, Aluminium Fabrication and Electrical Installation in their various localities.