Network 11-100: Governor Inuwa Yahaya Reiterates Determination to Interconnect LGAs, Communities in Gombe
Governor Muhammadu Inuwa Yahaya's roads construction revolution agenda is on course as the state Government has restated its commitment for timely completion of all ongoing road projects.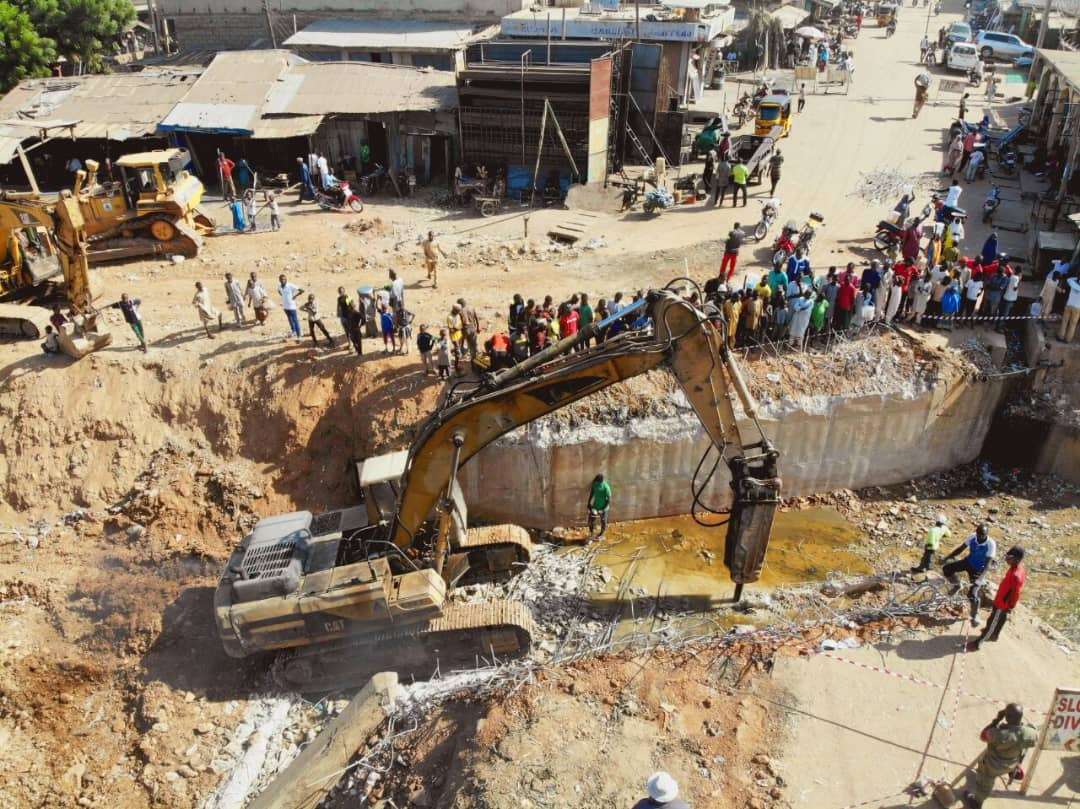 The Government said it is also initiating new road projects in line with its Network 11-100 which targets the construction of at least 100Km of roads in each of the 11 Local Government areas of the state.
Commissioner of Works and Transport, Engineer Abubakar Bappah in a chat with newsmen on the status of Gombe township roads and similar projects in other LGAs of the state was positive that all ongoing township road projects in Gombe will be finished before the end of this fiscal year.
"The ongoing township road construction projects are part of the government's phase 6 project and by our initial plan some of the road projects ought to have been finished by November but for the heavy rainfall experienced this wet season the projects will last to December 2020 while phase 7 of the township road projects commences early next year".
Engineer Bappa said both government and contractors have exhibited commitment to meeting the agreed deadline of all the phase 6 township roads including the construction of the ongoing gigantic Makera bridge along Gombe main market and other ongoing roads that include Nayi Nawa- Wuro Shi'e road, Hurumin Da'u and Gadan Mandula along Byepass road as well as the Danaje road that links Gandu area with famous Idi expressway.
The Commissioner said bridge construction is one of the most difficult aspects of Network 11-100 road projects but wth the desire of the present administration to link communities with quality road network, Gombe state government will not relent in that direction until all LGAs are linked to one another.
" Gombe state government recently committed almost 800 Million for the construction of the Birin Fulani bridge in Nafada LGA with a view to ensuring that neighbouring communities such as Dukku access one another for uninterrupted social and economic activities and the project will be finished this year hence the contractors have mobilized to site and the work is in progress".
He further said another 40 km Ngalda- Jigawan Nafada road in Nafada LGA initially awarded by the previous administration but abandoned as a result of insurgency and other factors will soon be continued.