This post has already been read 151 times!
As the Nigerian economy continues to dwindle, the country has continued to experience rapid growth in unemployment rate, a young Anambra born Philanthropist & Entrepreneur, Engr. Henry Ekene Okpala of Oheno Ventures Multi Links Company has mapped out plans to render free professional training to 200 youths on Painting and Wallpaper Installation in the state.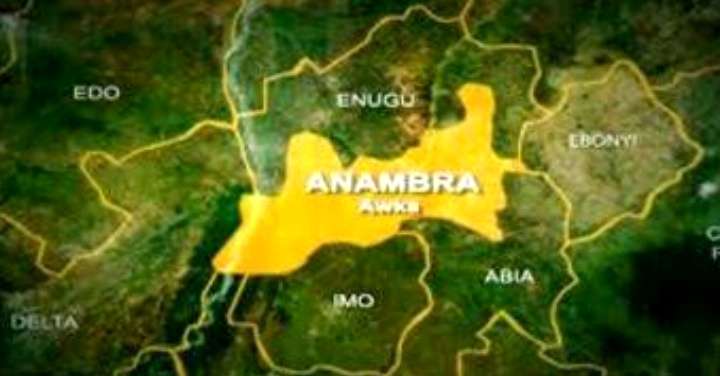 Engr. Henry Okpala, who is one of young Patriotic Nigerians, desires to make great impacts by giving hope to the people as well creating jobs for the youths.
Engr. Henry Okpala in a chat with newsmen noted that he chose to train the youths so that they will be of great value to the society.
"Oheno Ventures Multi Links Company is set to give professional training to 200 youths on wallpaper installation, installation of wall panels, paintings and other interior decoration arts.
"We are open to creating jobs for young people in this several listed field of occupation and our training to be part of our company team is absolutely free.
"Oheno Ventures Multi Links Company is a Wallpaper Brand which features in interior decorations and several other home decorations which connects to sales and installations of 3d wallpapers, Wall panels ,paintings and other interior arts", Engr. Okpala said.
He then advised Anambra youths who are interested to apply for the free training.
You
can
call
us
using the "Call
Us
Now" button on this site. Or Email your article or press release to
us
via: news@streetreporters.ng and follow us on Twitter and Instagram @StreetReporters and
Facebook
at www.
facebook
.com/StreetReporters.ng to get our latest updates! ============================
Dear Reader,
To serve our readers with free authentic and comprehensive information is becoming more and more expensive by the day. So, we request that you support us daily, monthly or annually with any amount to assist us in providing daily free access to our publications to our readers. To support THE STREET REPORTERS NEWSPAPER, you can pay into the company's corporate account: Wema Bank (ALAT BY WEMA): Account Name: THE STREET SERVICES AND MEDIA RESOURCES INTERNATIONAL ACCOUNT NUMBER: 7358221463.
Sterling Bank
: Account Name: THE STREET SERVICES AND
MEDIA
RESOURCES INTERNATIONAL Account Number: 8227410821 And if you would like us to connect with you and add you or your organisation to our list of Partners, send details of your
bank
transfer and Whatsapp number via email to: partners@streetreporters.ng OR Whatsapp number: +2348175047979 Send press releases,
media
coverage invites to: news@streetreporters.ng