This post has already been read 57 times!
Following a medical investigation that revealed the cause of recent unusual deaths in parts of Enugu State, particularly in Enugu North Senatorial District to be #YellowFever the state government has made efforts to provide medical care for victims of the disease.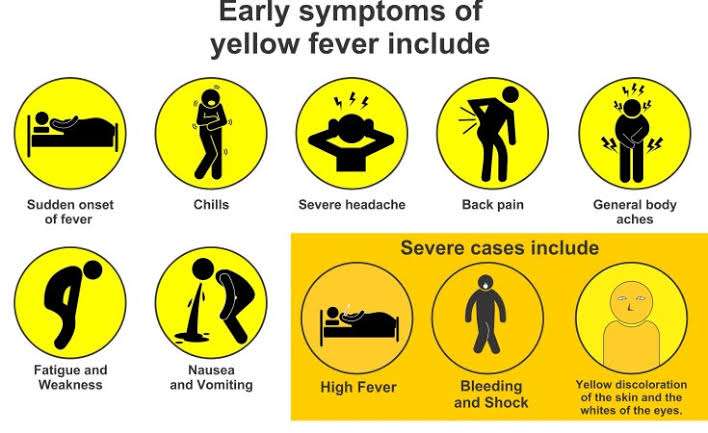 In furtherance of the efforts to curtail the epidemic, the Enugu State Ministry of Health has released Help lines for the Yellow Fever to enable residents get medical care.
The Street Reporters Newspaper reports that the lines are 08182555550 and 09022333833, according to the State Commissioner for Health, Dr. Emmanuel Ikechukwu Obi.
The Help lines are the same lines for COVID-19, the Ministry of Health explained.
You
can
call
us
using the "Call
Us
Now" button on
this
site. Or Email your article or press release to
us
via: news@streetreporters.ng and follow us on Twitter and Instagram @StreetReporters and
Facebook
at www.
facebook
.com/StreetReporters.ng to get our latest updates! ============================
Dear Reader,
To serve our readers with free authentic and comprehensive information is becoming more and more expensive by the day. So, we request that you support us daily, monthly or annually with any amount to assist us in providing daily free access to our publications to our readers. To support THE STREET REPORTERS NEWSPAPER, you can pay into the company's corporate account: Wema Bank (ALAT BY WEMA): Account Name: THE STREET SERVICES AND MEDIA RESOURCES INTERNATIONAL ACCOUNT NUMBER: 7358221463. Sterling Bank: Account Name: THE STREET SERVICES AND MEDIA RESOURCES INTERNATIONAL Account Number: 8227410821 And if you would like us to connect with you and add you or your organisation to our list of Partners, send details of your bank transfer and Whatsapp number via email to: partners@streetreporters.ng OR Whatsapp number: +2348175047979 Send press releases, media coverage invites to: news@streetreporters.ng