This post has already been read 176 times!
By Dr Bolaji O. Akinyemi
The circumstances surrounding the first family is begging for concern but Nigerians are too pre-occupied with chasing after means of livelihood whose speed has left the masses behind and has overtaken the middle class. Upper echelons of the society are looking through their car windows at the amazing speed of inflation driving with them bumper to bumper with no hope that anything will be done by the Buhari led administration to give economic advantages to Nigerian consumers against inflation.
The 1st lady, Aisha Buhari was away in Dubai for 6 month caring less how the kitchen is manned and who was on duty in the other room, but when she returned from Dubai, the handlers of her husband and our own President thought it wise not to give him any stress through catching up with madam and particularly the stress of dutiful service in the other room without certifying him for such. So, off to UK on medical check-up the president was parcelled.
This of course is the reason for which the first lady sat at her moment of honour, without the honour of her husband being by her side at the public presentation of a book written to honour her by Senior Special Assistant to the President on Administration and women affairs, Dr Hajo Sani, titled; Aisha Buhari "Being different". Rumour has it that the worst of depriving the family of their Head hasn't been heard as Yusuf, Aisha's only son for the President may be wedding soon without his father been seated. Nigerians should accept their fate till 2023. If a wife can be denied her husband, a son, his father, a nation denied her President shouldn't complain.
The book launch was a classic event, hosted at the banquet hall of the Presidency, the scene of the drama; "gun battle at the Villa" just before the 1st lady took an holiday to Dubai to rest before this latest drama of a book launch; which if am asked to title, I will call, "Honour Without Honour".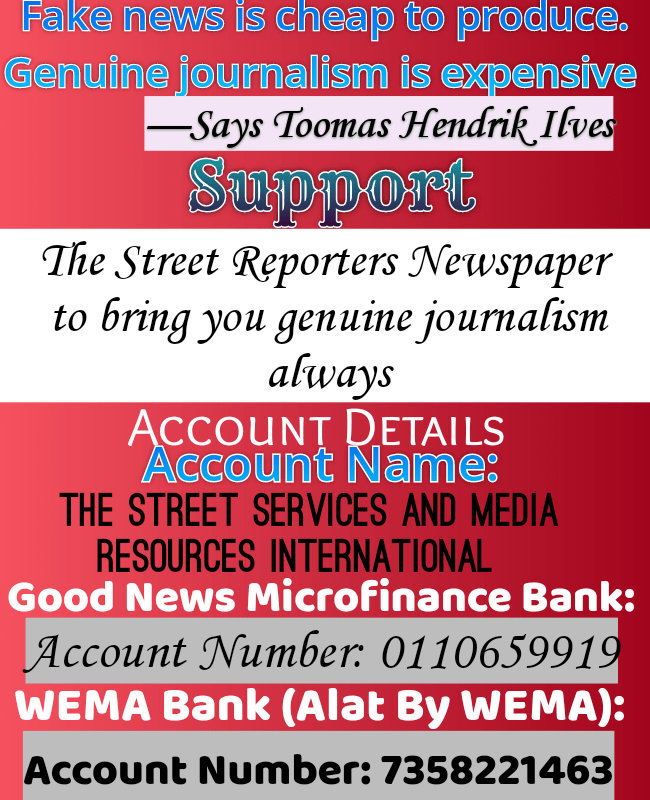 A well lined event, with those who are privileged to still have some money to part with marking register. Nepotism has never officiated when votes of the masses is needed or money from our money bags. That Character who is Federal who has jettisoned Buhari since he became President was at the event on behalf of the President to ensure every region was represented.
The lapses in Buhari's nepotic appointments were made for on the invites with National honour attached as if to show their Forbes rating, Billionaire extraordinary Aliko Dangote GCON, topped the list, Mr Tony Elumelu CON, Alh Abdulsamad Rabiu CON, all time biggest Government investor from the South East, Chief Arthur Eze OFR, Money is Gender sensitive, women were not left out, Hajiya Bola Shagaya MON, Senator Daisy Danjuma OON, Chief Mrs Folorunso Alakija crowned the women list as the Special Guest of Honour. Mr Femi Otedola OON was not left out, with Alh Muhammadu Indimi OFR, Mr Jim Ovia CON, Chief Kessington Adebutu OON, Capt Idahosa Wells Okunbo JP. Academia had a lone official representation in Professor Fatai Aremu the book Reviewer.
Royalty was equally characterised federally, His Eminence Muhammadu Saiadu Abubakar CFR, Sultan of Sokoto, HRM Oba Adeyeye Enitan Ogunwusi, Ooni of Ife. HRH King Dr Amb. Appolus Chu was the royal colour from the South South and even hosted by the Minister of FCT and Women Affairs had the Jagaban Bogu as the Chairman.
When the day showed up, it did in austere style of Baba's legacy. Dangote dropped 30 million naira, Rabiu 25 million, Tinubu 20 million, Alakija 10 million and Adebutu 10 million, others will be heard from. Less than a hundred million from an event that held at the Presidency, a far cry from what terrorists, bandits kidnappers are walking away with in their negotiations with Government. Our economy is indeed violence driven, being the only industry to make profit effortlessly.
The recent has not been the best of time for the Asiwaju. Nigerians were disappointed that his donation didn't show the bullion vans stuff generosity to the first lady. That aside, his run for the Presidential race started in Kaduna on the wrong left foot forward which caused the elephant to stagger but not stumble.
Kano was a horrible experience; the accountant in Asiwaju lost count of figure and an international auditor of many years substituted 50 million for 50,000, showing signs of possible gymnastics of figure under his Presidency. Apology was made by him and taken by Nigerians but whatever was responsible for the unforgivable mistakes of our leader seems to be under his Agbada and couldn't be left at home. His tongue slipped again and Bola Ahmed Tinubu goofed when he referred to Dr Mrs Dolapo Osinbajo, as wife of the President. Asiwaju may need to stern this trend by joining the President in the UK for medical check, a stitch in time they say saves nine. May we not come to a point when Senator Oluremi Tinubu may be referred to as the wife of the Governor of Lagos State by our Presidential candidate who is already walking in the footsteps of his mentor who raised Oshiomole's hand in Delta as the Governorship candidate.
Giving the Vice President's wife out as the President's wife without dowry to the Awolowo family is a goof to many. Mental health and fitness of our Asiwaju should by now be of concern.