Katsina State Government has said it will continued to provide environment for investors towards ensuring the continued industrial and economic development of the state as both the Federal government and the state government pledge commitment to the realization of three major projects in Katsina state.
The projects include the Funtua Textile and Garment Park, Medical Hub in Funtua and the Funtua Inland Dry Port.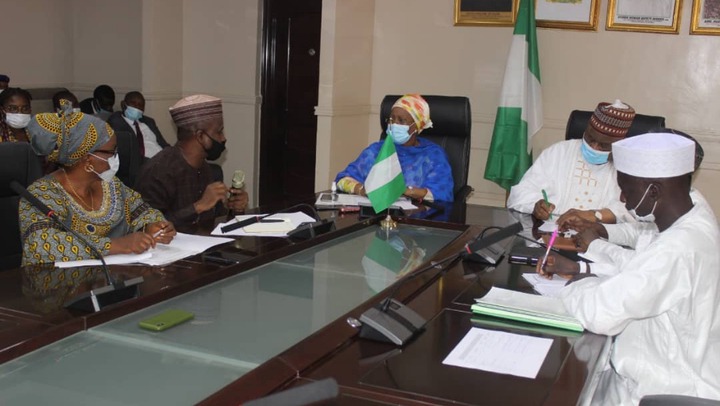 The pledge was made when the Katsina State Deputy Governor Qs. Mannir Yakubu led a delegation from the State Government on follow up visit to the Minister of State for Industry, Trade and Investment, Ambassador Maryam Yalwaji Katagum and the Managing Director, Nigerian Economic Zone Athority (NEPZA), Professor Adesoji Adesugba in their respective offices in Abuja.
Alhaji Mannir Yakubu said the visits were follow ups after the previous ones he made as Chairman of the Katsina State Micro Small and Medium Entrepreneurship Council.
The Deputy Governor stated that his visit on Friday was to rub minds with the Minister of State of the commencement of three projects.
He called on the minister to expedite action and intimate all relevant agencies to ensure the realization of the projects.
Alhaji Mannir Yakubu assured that, already, Katsina State Government has provided the required lands for the take off of all the projects.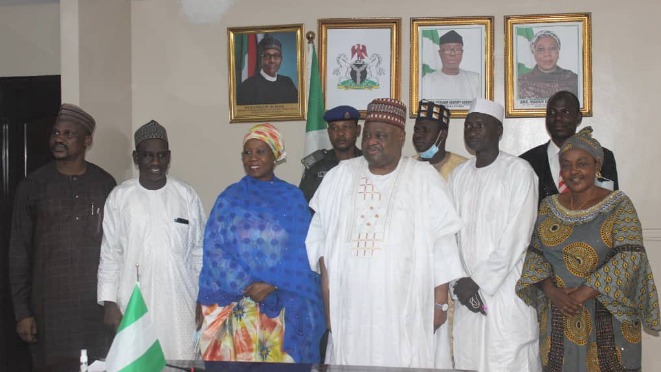 Yakubu further explained that for Funtua Textile and Garment Park, the land has all that it requires, including rail line, Trunk A road, and electricity supply, which are suitable for the project.
He said that already they have contacted all other agencies of the Federal government and revealed that the state and the agencies are working round the clock to ensure the realization of the project, which, he noted, is of critical economic importance not only to Katsina State but all the North Western States as well as neighbouring Niger Republic.
Responding the minister of state industries trade and investment, Ambassador Katagum said the visit was timely.
She disclosed that preparations for the ground breaking ceremony of the Funtua Integrated Garment and textiles Factory has reached advance stage.
She added that a technical working group consisting of officials from the Industrial Dept of the Ministry, NEPZA, ICRC, UNIDO, NIPC and UNDP.
She noted that NEPZA will soon open an office in Katsina to facilitate the successful ground breaking ceremony and eventual completion of the project.
The Minister also assured the delegation of her continued support for the realization of the Katsina Green Economic Zone as well as the proposed Medical Hub.
She pledged to do everything within her mandate and that of Agencies under her Ministry to support the State Government in hosting the planned Economic and Investment Summit scheduled for November this year.