This post has already been read 375 times!
Determined to combat the menace of unemployment in the country, the National Directorate of Employment, NDE, has disbursed empowerment tools to 26 Environmental Beautification Training Scheme (EBTS) beneficiaries in Oyo State, who have successfully gone through its training programme.
Speaking on behalf of the NDE Director General, Mallam Abubakar Nuhu Fikpo, during the empowerment exercise in Ibadan, the NDE Oyo State Coordinator, Mrs Olayinka Olayemi, explained that the EBTS training was designed by the agency in three skill set which comprises of Soft Landscaping, Hard Landscaping, and Plaster of Paris (POP) to help the beneficiaries become self-reliant.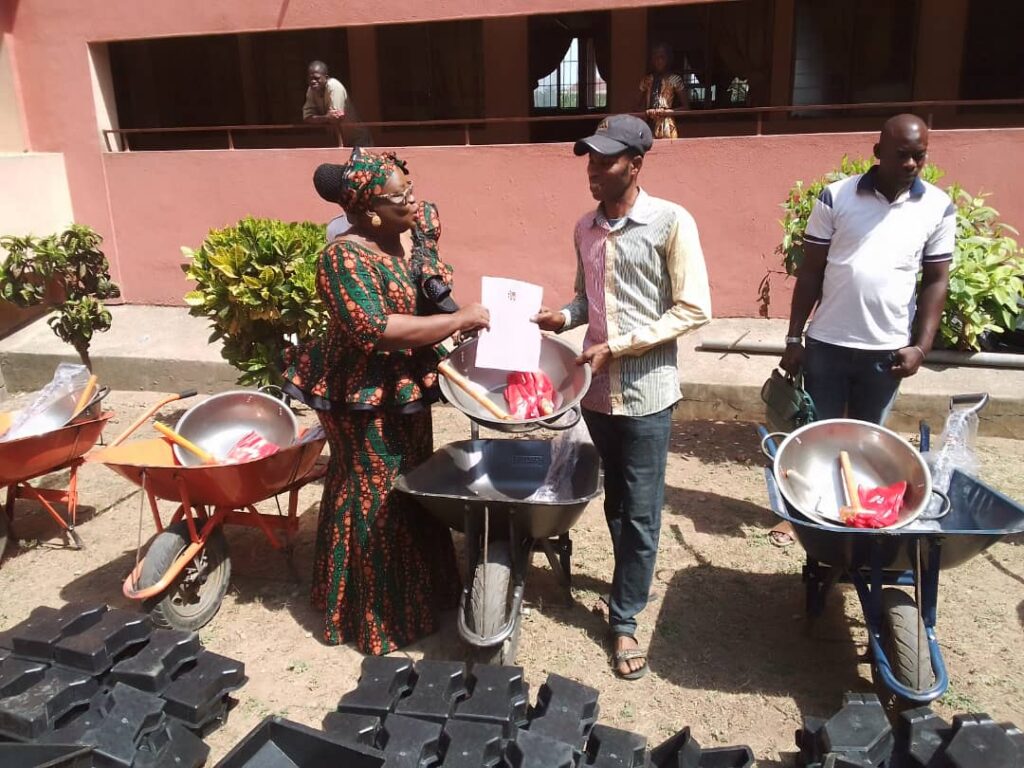 He noted that the empowerment loans Scheme, remains one of the laudable missions of the NDE aimed at reducing the high rate of unemployment in the country and assured that the agency will continue to explore new areas to deepen the fight against poverty and unemployment in the country.
Also speaking, the NDE Director Special Public Works, (SPW) Mrs Roseline Olaomi, who was represented at the event by Mr. Christopher Okowa, pointed out that, NDE as an Employment Agency, strongly believe in the dynamics of capacity building of the unemployed youths to make them employable and reaffirmed that the agency will continue to impact relevant demand driven skills, knowledge and competence in them in line with its mandate.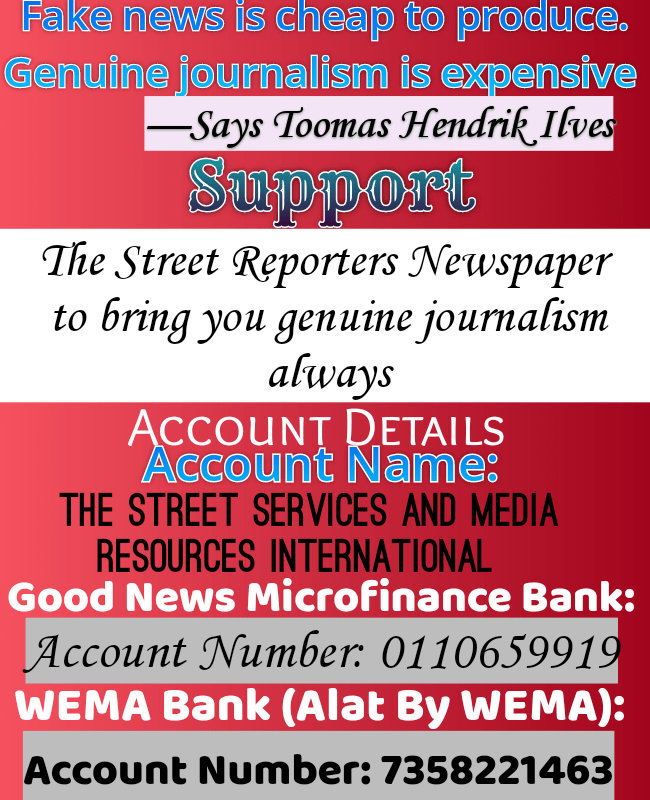 The Head of Department, Special Public Works in Oyo State, Mr. Adedotun Adu, noted that NDE is known for poverty eradication, wealth creation and employment generation. He therefore appealed to the beneficiaries to make good use of the empowerment tools and strive harder to pay back their loans on time.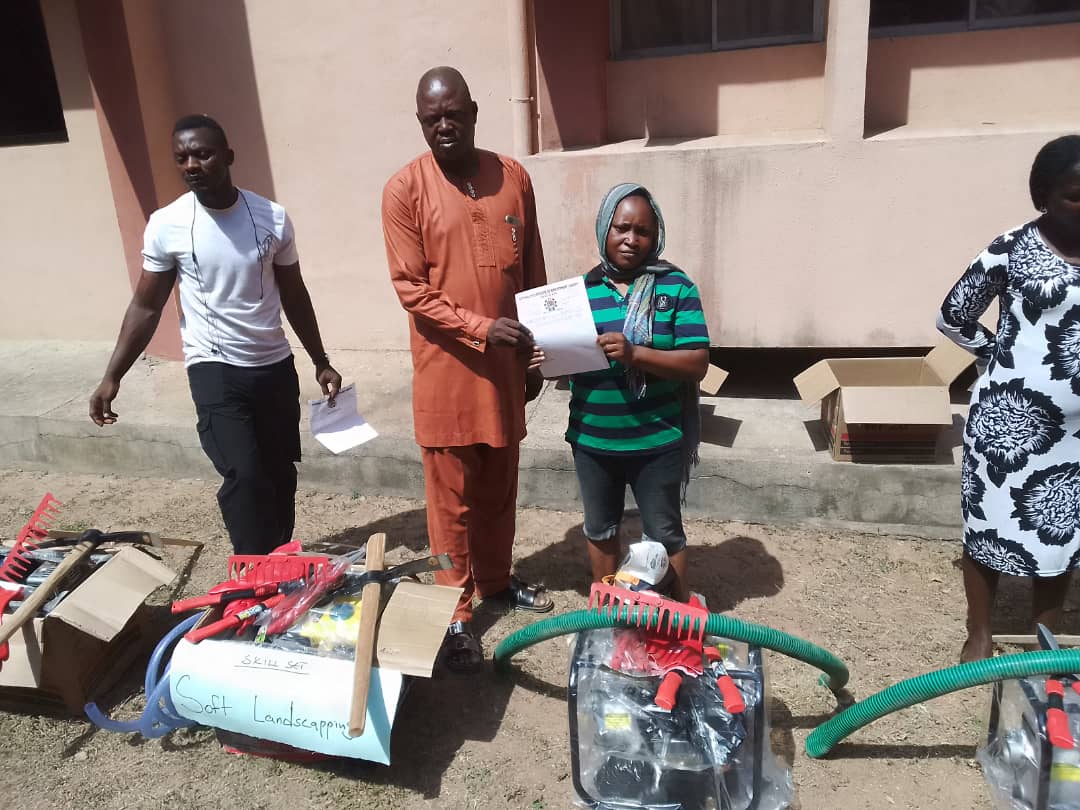 He also explained that EBTS scheme which is taking place across 19 States of the federation will go a long way in bringing out the best in the beneficiaries in the nearest future and urged the beneficiaries to make good use of this opportunity to become self-reliant and an agent of change in their communities and country at large.