Government Committed To Community Health Care Development In Etsako East — Council Boss, Hon. Benedicta Assures
Executive Chairman Etsako East Local Government Area, Hon. (Princess) Benedicta Attoh has expressed the readiness of the Obaseki administration in Broadening Specialised services in the Primary Health care sector by providing sustainable infrastructure and quality drugs for Health services.
The Chairman stated this today at Imiegba community in Etsako East Local Government while receiving the official presentation of a counterpart funding cheque for the construction of Imiegba Primary Health Care Staff quarters presented by the General manager Edo State Community and Social Development Agency Engr. Osarume Osazuwa
Hon. (Princess) Benedicta who expressed gratitude to the Governor for strengthening Health Services across the State said the staff quarters for health workers will help to promote effective disease surveillance, real time intervention activities and secure protective reproductive health of the citizens.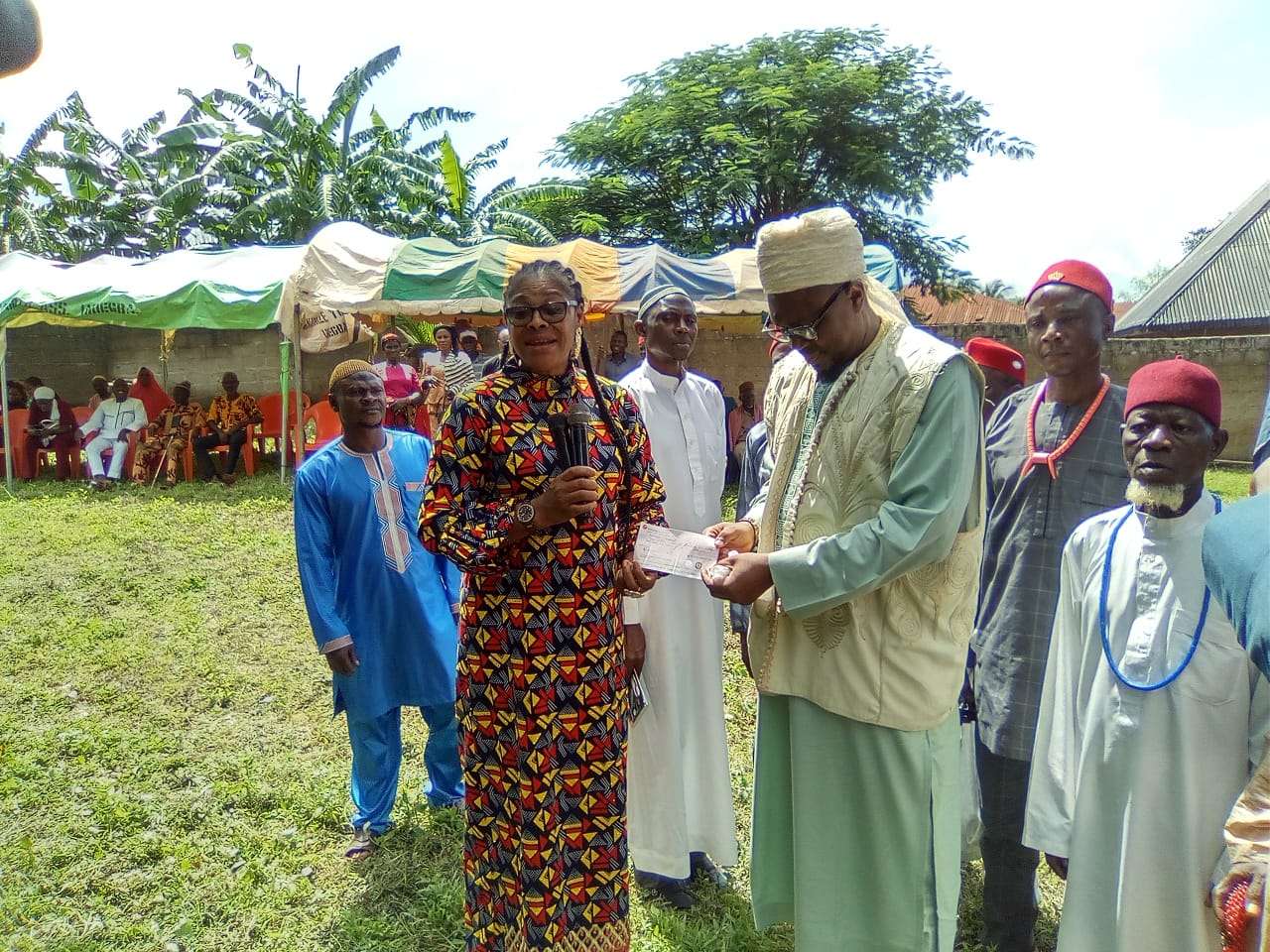 "The absence of resident Medical practitioners have led to many preventable deaths she said.
Earlier in his remark the General Manager of the Edo State Community and Social Development Agency Engr. Osarume Osazuwa said "We are here to create awareness in this community and collaborate with the local government and community as partners in progress"
He said the community is expected to be an integral part of the development in their domain by claiming ownership of the project and this can only be possible when they contribute to the effort of government. He said the community is expected to contribute 3% in the construction of the medical staff quarters.
He maintained that human resources within the community would be used for the execution of the project and that all cement, sand, and every other working equipment needed for the construction of the project should be acquired within the Imiegba community to ensure a circular flow of the resources within the community.
While thanking the Local Government Chairman for keeping to her campaign promises to the people and for accomplishing record-breaking achievements within her few weeks in office as Chairman, the Ogieaga of 111 Ibie clan HRH Alhaji Ali Sulayman assured the Chairman and State Government representative that the Three Ibie Community will provide all necessary support to ensure the speedy completion of the projects.
The programme was attended by village heads, religious leaders and members of the Imiegba community.
Highlights of the programme was the presentation of 30% installment Cheque to the Executive Chairman, Etsako East Local government Area Hon. (Princess) Benedicta Attoh who also made the presentation to the traditional ruler of the community for onward presentation to the community development committee who are to kick start the project immediately.