COVID-19 Spread in North: Group Accuses Shehu Sani of Reckless Tweets
As the figure of Covid-19 infections rise in some northern states, a youth group has blamed what it called the reckless optimism displayed by politicians as responsible for encouraging public disregard for preventive instructions.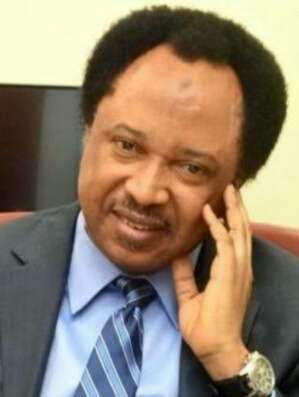 In a statement, Comrade Lawal Shehu Maigatari the leader of Forum for Intellectual and Moral Rebirth (FIMOR) specicifically accused people like ex-Senator Shehu Sani of deliberately emphasizing "reckless optimism" to undermine public health efforts against the pandemic.
Pointing at several tweets in which the former Senator representing Kaduna Central for Kaduna State openly made jest of efforts to contain the spread of the infections and tending to discourage the observance of public health instructions, the Forum said he must take responsibility for the current ugly outcome.
"Obviously aware of the pitfall the northern public stands to suffer, Shehu Sani, an ex-Senator, with his many posts, exploited the people's ignorance of this particular situation and incited them to flaunt the social distancing regulations in most states.
"By taking advantage of the gullibility of the people, Shehu Sani, by using deceitful, or dishonest and obviously perverse tweets twisted the fact of the situation in order to get some benefit for himself," FIMOR said.
The Forum said it is bad enough when politicians lie about their personalities but it's unacceptable when they deliberately assume people's kindness and sincere trust for weakness, gullibility, and/or stupidity especially on a regular basis, the way Shehu Sani does.
The Street Reporters Newspaper reports that the group noted that to use "the public or to manipulate it to one's advantage in such a desperate trying period is absolutely disgusting.
"Unfortunately and without scrupples, Shehu Sani has ostensibly exploited people's ignorance to elevate himself, his ego, his place on an artificial social hierarchical order, not minding the likely cost of his reckless utterances to human lives," the Forum said.