NGO Donates New Transformer To Abuja Communities in Tungan Kwaso, Dei-Dei, After 15 Years of Darkness
The Ladi Foundation has Flag-off the 2022 Electric Power Project with a donation and installation of Electricity Transformer for the people of Tungan Kwaso, Dei-Dei, in Bwari Area Council of Nigeria's Federal Capital Territory (FCT), Abuja, who have been in darkness for fifteen years.
The Transformer Installation was attracted by Ladi Foundation, a nongovernmental organisation (NGO), in collaboration with Nicholas Elochukwu Agha.
Speaking to Journalist shortly after the flag off, one of the founders of Ladi Foundation who doubled as the one of the daughter of the founder, Rosemary Jacob, noted that Ladi Foundation is a family foundation which was founded in their mother's name, Ladi Jacob.
She noted that basically the foundation is about giving back to the society, an idea which was firstly conceived by their mother owing to her generosity and commitment to touching the lives of others with the little she has.
Rosemary recalled that she came from an humble background where one gives out from the little one has to those who don't have at all based on their mother's kind gesture and sense of humanity in sharing with others.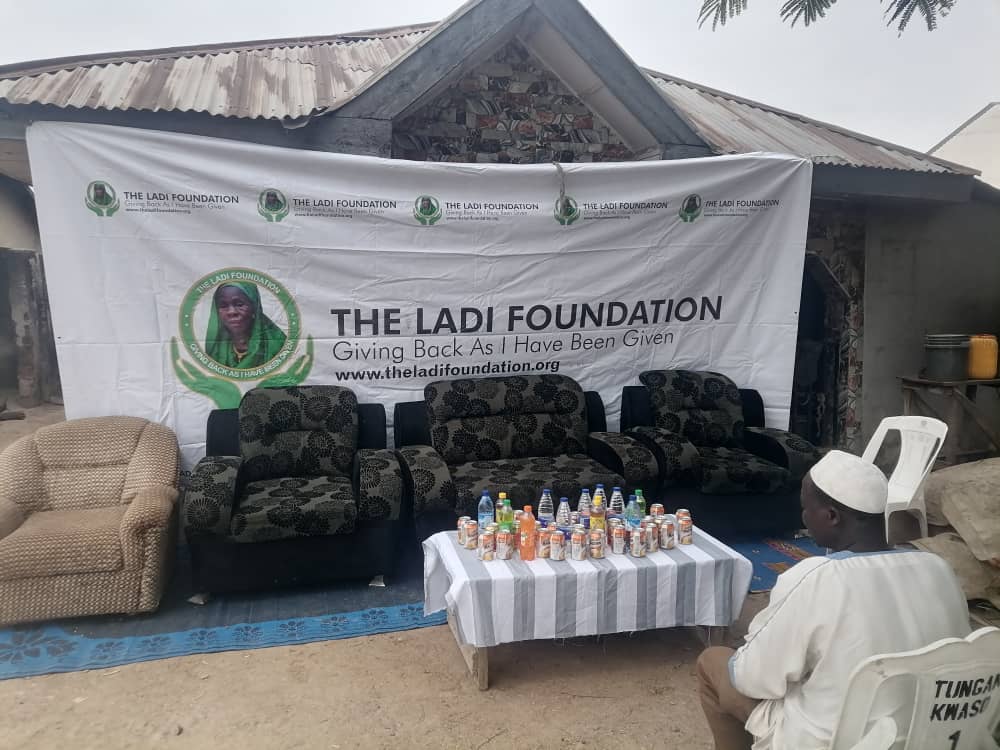 In her words, "Actually, it's a family foundation founded in our mother's name, Ladi Jacob, and basically the foundation is about giving back to the community, giving back to the society, I came from very humble background, we might experience how I was raised, where I was raised, the environment I was raised and I was able to make out something out of my life."
She added: "I decided that, whatever I made, no matter how little it is, based on the training I was given by my mum, because my mum, no matter how small it is (that) she has, she always wants to share with others, she does not like to eat alone."
She maintained that the Transformer donation and installation will go along way to bring succur to the people of Tungan Kwaso who have been in darkness for a long time, most especially the small business men and women who needed electricity to carry out most of their activities.
She also used the opportunity of the occasion to pray for their mother's good health, long life and abundance riches to do more in giving back to the society in her usual ways.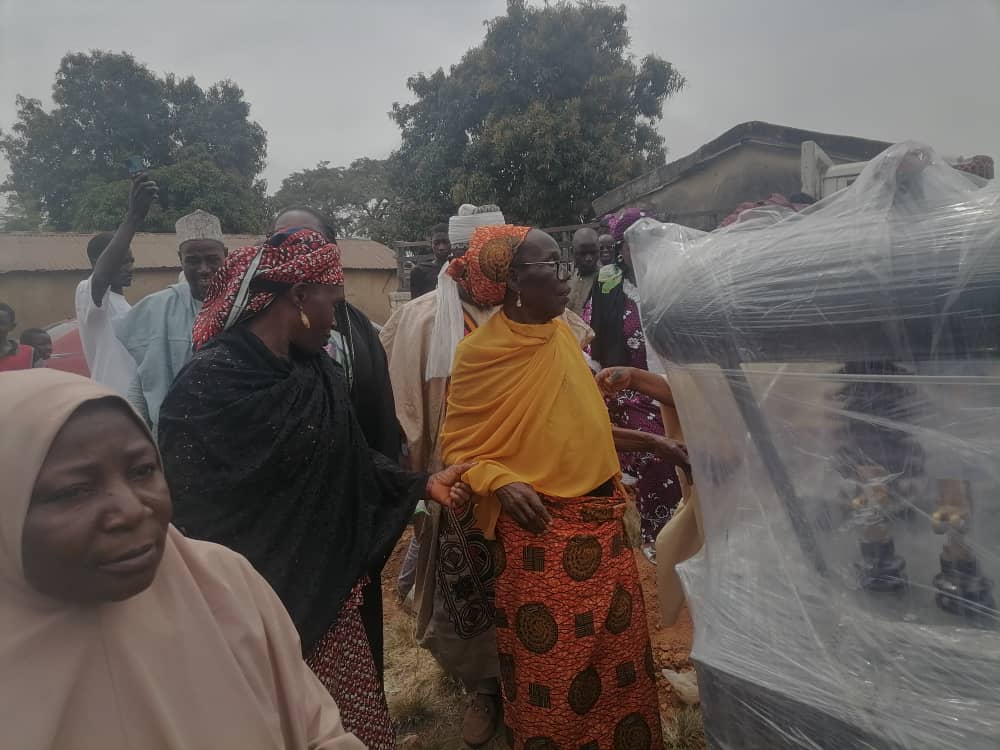 Earlier, the Sarki Tungan Kwaso, Alhaji Muhammad Giwa who spoke in Hausa expressed his deep appreciation on behalf of the Peoples of the community and thanked the Ladi Foundation for the kind gesture.
He noted that the community has been looking for such opportunity for more than 15 years now despite various pledges by many personalities without any result or fulfillment of the promises they made.
One of the Resident of Tungan Kwaso, Efanyi chukwu Akushieza said the Transformer installation is a welcome and good development, noting that without electricity, there's no community and things are quite difficult most especially for the business men and women who need light to push their businesses forward.
Another resident of the community, who's a furniture maker, Olushola Omoyeni, said he has been in Tungan Kwaso for more than 10 years now and this is the first time he would be witnessing such a development in their community.
One of the highlights of the occasion was the unveiling of the Transformer by the Founder, Ladi Jacob for installation, which shall usher in power supply to the people of Tungan Kwaso, Dei-Dei, Bwari Area Council of Federal Capital Territory, Abuja.