Ogoni 9: Sobomabo Jackrich Charges Ogonis To Shun Double Standards, Says There Is Hope
The 2023 governorship candidate of the National Rescue Movement (NRM) in Rivers State, High Chief Hon. (Amb) Sobomabo Jackrich has charged the people of Ogoni to shun double standards in their struggle against the continuous marginalization, neglect and deprivations meted against Ogoniland.
Jackrich gave the charge on Thursday, 9th November 2022 during a program organized by the National Youth Council of Ogoni People (NYCOP) at the Ken Saro Wiwa Memorial Hall, Bane in remembrance of the 27th year anniversary of the Killing of Ken Saro Wiwa and Ogoni activists by the Abacha Regime.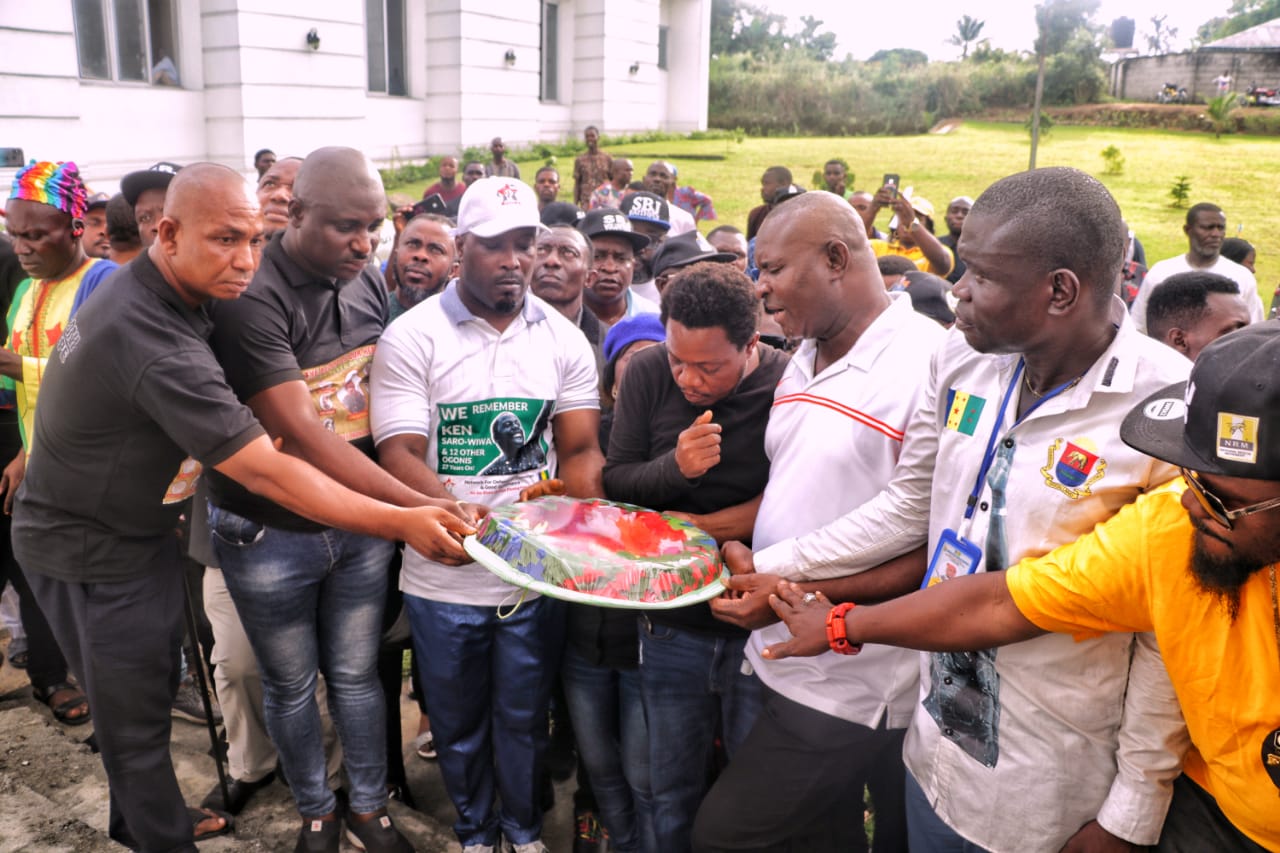 He stated that Ogoni leaders should be selfless and sacrificial, and stop the politicization and monetization of the Ogoni struggle for their personal aggrandizement while the land continues to suffer underdevelopment and degradation.
He also noted that despite the riches in Ogoniland, there is nothing tangible to show for it, adding that he has come with the message of hope that Ogoniland will be great again if theyvall work togetjer in one voice and stay resolute and fearless in the struggle.
The program ended with the laying of a wreath at the Tomb of Late Ken Saro-wiwa.
Amb Sobomabo Jackrich also paid a condolence visit to the family of Ken Saro-Wiwa at his Late father's house in Bane community in Khana Local Government Area of Rivers State.