Nigeria, Netherlands Set To Curb Irregular Migration
The Nigerian Government is seeking the technical assistance of the Kingdom of the Netherlands in addressing the issues of irregular migration, especially amongst its teeming youths.
Minister of Humanitarian Affairs and Poverty Alleviation, Dr Betta Edu sought assistance when the Ambassador of the Kingdom of Netherlands, Wouta Plomp, paid her a working visit in Abuja, Nigeria.
Dr Edu said poverty eradication, youth empowerment and job creation, are top President Bola Tinubu's administration agenda.
According to her, the Presidential Humanitarian Poverty Alleviation Trust Fund set up by the present administration will require more partnership, technical assistance and collaboration to be able to deliver optimally, hence the need for the Kingdom of Netherlands to assist.
"We'll be needing your technical assistance technically, and your contributions as a nation to that fund, to help address the humanitarian crisis in Nigeria as well as these issues which we will be discussing at this event. So we are counting on your continuous support."
She, however, lamented the rate at which young and promising Nigerians leave the country through irregular means.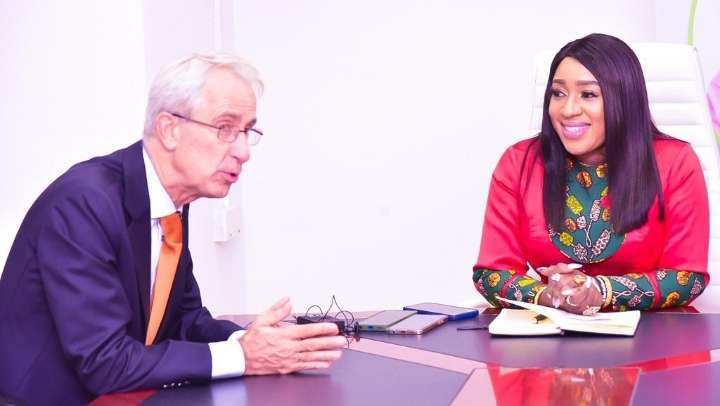 "It's unfortunate that we have Nigerians, young people, who should be contributing to the development of the nation, go to lose their lives in the Mediterranean Sea and go to very awkward conditions outside the country where this energy, these young minds with great innovation and ability to expand the economic frontiers of the country should be contributing here to all of these," Edu said.
The Minister noted with optimism that the Rabat Process Meeting would be an avenue to bring all issues bordering on humanitarian crises to the forefront.
Dr. Beta Edu added that the meeting which will be co-hosted with the Netherlands would also be another opportunity to look into youth and their developmental capacity.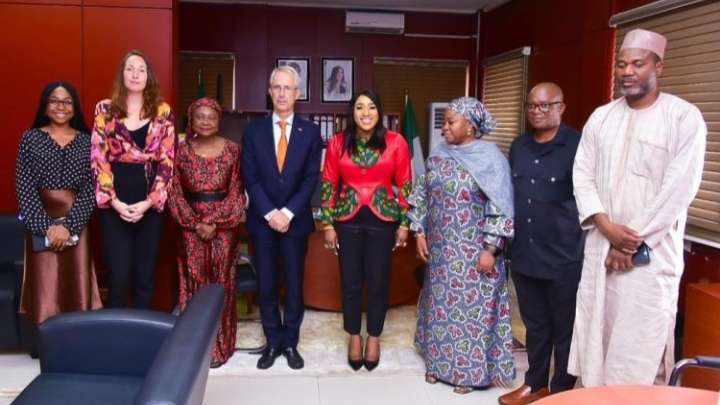 Earlier, the Ambassador of the Kingdom of Netherlands to Nigeria, Wouta Plomp said he was on a working visit to appreciate the uncommon creativity, innovation, drive and commitment of the Nigerian youths to doing their best.
He said Nigeria and the Kingdom of Netherlands share a common goal in addressing the humanitarian situation and are working together to overcome that.
"At the same time, we find it extremely important to work together with Nigeria to try to end the tremendous hardship of young people. Indeed, in the desert or the Mediterranean.
"At the same time, we are also interested in exploring with you those legal pathways, and opportunities, Circular migration is also an interesting pathway", Plomp Noted.
Ambassador Wouta Plomp commended the commitments of the Nigerian Government to the projects that the Netherlands is financing through the International Organisation of Migration where young women and men get to be trained in IT, tailoring, sewing and leather work to contribute to the development of Nigeria.