Ambassador Willie Okolieogwo, Oru West LG Boss, Bags Prestigious Top10 Magazine Award in Abuja
Following a sustained survey and background checks on some selected Nigerians across Academic, Entrepreneur, Business, Social and Public life, some illustrious Nigerians have made the list as recipients in the prestigious Top 10 Magazine-a renowned for celebrating excellence.
The leading Nigerian monthly magazine has been around for decades with vital part of its values aimed at profiling good leaders and managers with appreciation to serve as a motivating factor to others.
This year's Top 10 Magazine endeavor returns after initiating a voting process to pick the best across the categories listed.
One of the Award recipient Ambassador Willie Okolieogwo the Transition Chairman, Oru West LGA has been decorated with a plague of honour in Abuja alongside other panaphenelias as "Administrator of the year 2023".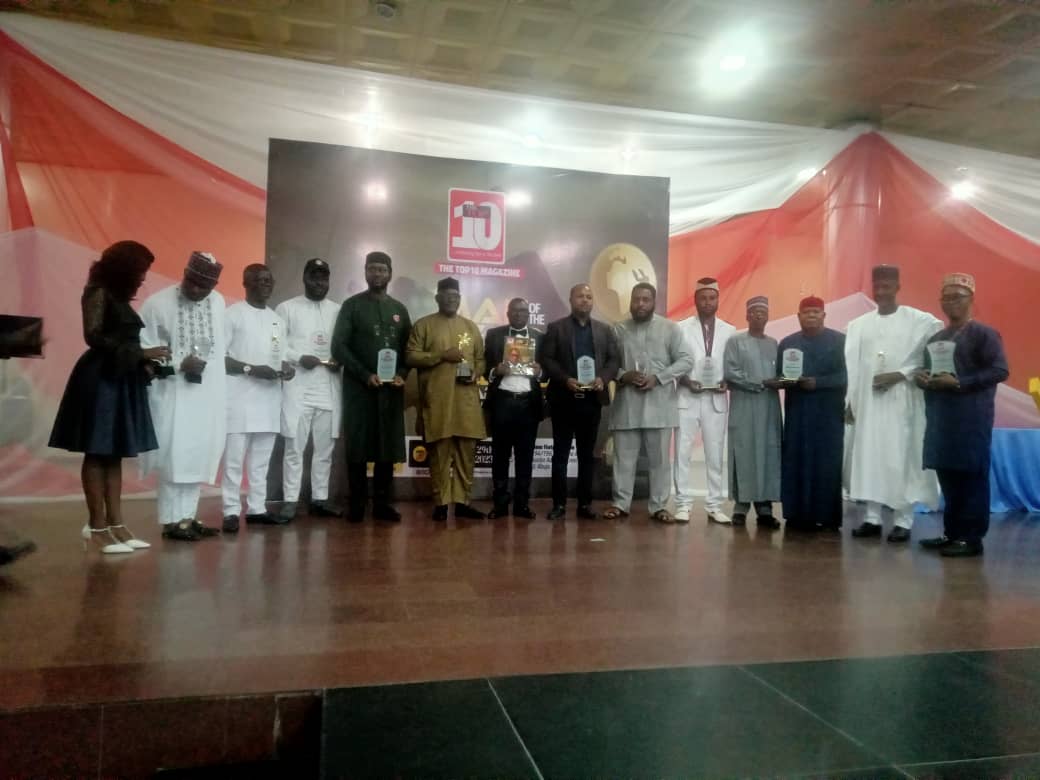 The Publisher and the management described Hon. Willie as an astute administrator who's bias for hard work and service delivery has made him stand out among others in that category. This according to the organizers were motivating factor for his emergence.
The top-notch event played host to many cerebral Nigerians as Awardees with their family friends, and well wishes who throng the venue in joyous mood to celebrate.
The initiative which is being conducted through an online survey on The Top 10 Magazine website www.thetop10magazine.com.ng, has been an age long even which provided ample opportunity for members of the public to vote for their preferred best performing candidates
In his address to the august gathering, the Publisher of The Top10 Magazine, Mr. Tony Iji stated that the idea behind the gathering is to reward excellent performance and to act as a morale booster designed to entrench good service to the people.
He said that this year's special edition is in continuation of its innovation to celebrate fantastic stewardship and track record of achievements.
Climax of the event was the award to Muhammad Nami former Chairman FIRS as Man of the Year 2023.
Other dignitaries who graced the occasion include Nigerian Professionals in Diaspora, Legislator of the Year recipient, young Business leaders, Female in Real Estate, Public service, Security Icons, Talent Managers etc.