Bank, Individual Boost Capacity to Curtail COVID-19 Spread in Gombe
As the country continues to witness up surge in number of confirmed cases of COVID-19 infections in Northern Nigeria, Gombe State Government has received additional support to contain the spread of coronavirus pandemic in the state from a bank and an individual.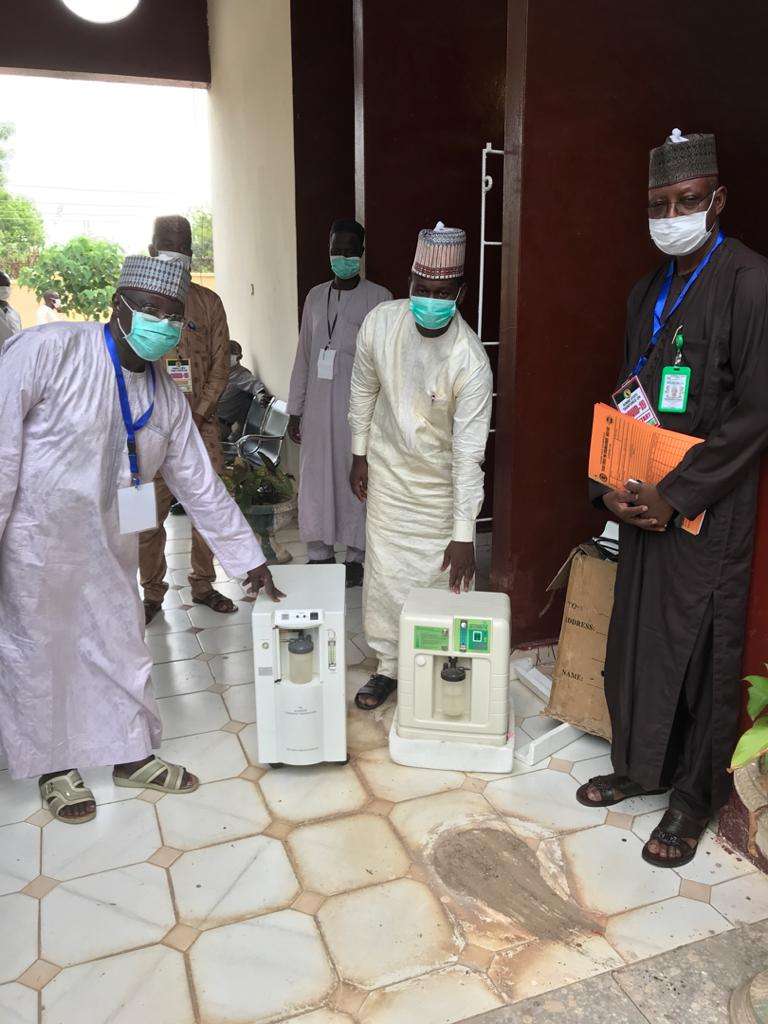 One of the latest support came from Keystone Bank Plc. The bank joined other corporate bodies in donating some operational supporting items to the state task force on covid-19 to compliment the government's effort in fighting global plague.
The Street Reporters Newspaper reports that the Gombe Branch Manager of Keystone Plc, Mr Liyo Mohammed made made the presentation on behalf of the bank's management.
He said the financial institution resolved to partner with Gombe State Government in the campaign against the covid-19 pandemic through such support.
Items donated include 5 sets of hospital beds and mattresses, 300 pieces of 100ml hand sanitizer, 60 packs of face masks and 60 packs of hand gloves.
Mr Mohammed said in line with the bank's corporate social responsibility, Keystone is determined to support the state at this trying time when the world is faced with the ravaging pandemic.
In the same vein, the state Task Force on COVID-19 has received a personal donation of 2 oxygen concentrators from Hamza Yuguda, Manager, Gombe Branch of Guarantee Trust Bank, GTB in support of the state Government's containment efforts against covid-19.
The Chairman of the Task Force on covid-19, Professor Idris Mohammed while receiving the items, appreciated the management of Keystone and Hamza Yuguda for the timely support, assuring of judicious utilisation of the materials donated.
Gombe state recorded 10 cases of Coronavirus disease, with the government putting several measures in place to mitigate the spread of the disease.