This post has already been read 267 times!
By Lere Olayinka
As you go to church and listen to sermons today, ask yourself what those sermons tell you. Are they about Religion or Christ? Are you being made a slave to Religion and your pastor?
Funny enough, in the Bible, the word Religion was only used SEVEN times!
The reality is that Religion and Christ are in opposition to each other. Religion says man must do something to get to Heaven, join something to get to Heaven, have something done to him to get to Heaven.
However, Christ says, "I am the way, the truth, and the life: no man cometh unto the Father, but by me" (John 14:6).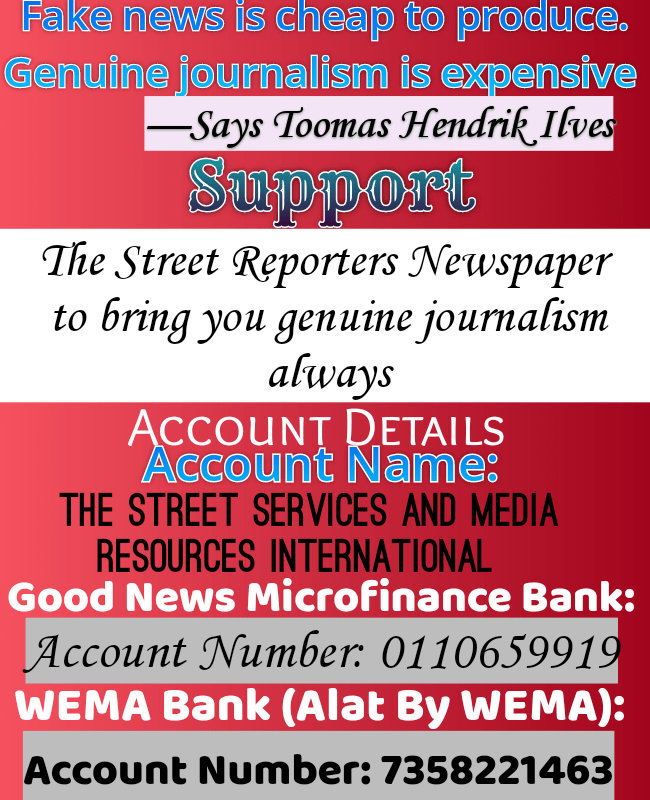 You are a Christian, no doubt, but how much of Christ have you experienced? How many times have prayed, saying "God of your pastor (like Olorun Olubisi) should answer your prayers?
The truth is many of us have turned ourselves to slaves of Religion, going to church every Sunday as a tradition without knowing Christ. Painfully, that is what many of us are doing today again – in church because today is Sunday and it is a tradition to go to church on Sunday!
After the church service, let us again ask ourselves if truly we are believers in Christ and not Religion.
If all the people that are in Church today are followers of Christ and not Religion, there won't be crimes in our society. Because the Bible says in John 13:34-35 that; "A new command I give you: Love one another. As I have loved you, so you must love one another. By this all men will know that you are my disciples, if you love one another."
How much do you love others around you, that you can be called Christ disciple?
Remember if you truly believe in Christ, you won't leave the Church today and STEAL public fund when you get to the office tomorrow! You won't run after another person's wife, you won't plan evil against anyone. You won't send armed thugs to attack anyone because of politics. If you still do all these and others after today's Church services, you are only a RELIGIOUS person and not a follower of Christ! God cannot be fooled!