This post has already been read 804 times!
Chibuisi Mba, Lead Director, CEED Foundation has announced date for the 2022 edition of the Africa leadership and philanthropy award.
In a press statement issued in Abuja on Wednesday disclosed that the theme of the event is "LEADERSHIP & PHILANTHROPY: A Template For Sustainable Social Development in Africa" whereas date is 22nd November 2022 and
Venue is the Auditorium of the Nigeria National Merit House, Maitama, Abuja.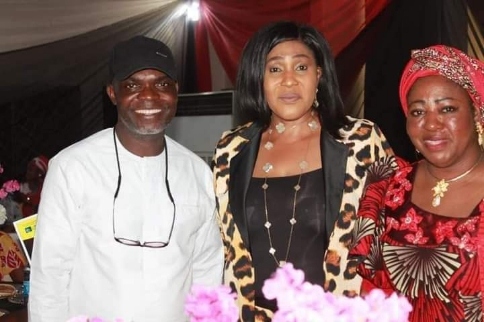 The organisers indicated that the Africa Leadership and Philanthropy awards 2022 nomination, is in line with the tradition of CEED and is rooted in a rigorous selection process and covers all facets of leadership across age groups, industries, and levels of management.
"AFRILEAP is a recognition of inspiring leaders, philanthropists and Unsung heroes who have quietly, tirelessly, and unselfishly demonstrated outstanding commitment and service to improving and enhancing the quality of lives of others, thereby creating a new and lasting template for sustainable social development in Africa and beyond".
You
can
call
us
using the "Call
Us
Now" button on
this
site. Or Email your article or press release to
us
via: news@streetreporters.ng and follow us on Twitter and Instagram @StreetReporters and
Facebook
at www.
facebook
.com/StreetReporters.ng to get our latest updates! ============================
Dear Reader,
To serve our readers with free authentic and comprehensive information is becoming more and more expensive by the day. So, we request that you support us daily, monthly or annually with any amount to assist us in providing daily free access to our publications to our readers. To support THE STREET REPORTERS NEWSPAPER, you can pay into the company's corporate account: Wema Bank (ALAT BY WEMA): Account Name: THE STREET SERVICES AND MEDIA RESOURCES INTERNATIONAL ACCOUNT NUMBER: 7358221463.
Sterling Bank
: Account Name: THE STREET SERVICES AND
MEDIA
RESOURCES INTERNATIONAL Account Number: 8227410821 And if you would like us to connect with you and add you or your organisation to our list of Partners, send details of your
bank
transfer and Whatsapp number via email to: partners@streetreporters.ng OR Whatsapp number: +2348175047979 Send press releases,
media
coverage invites to: news@streetreporters.ng