HURIWA Backs Kukah, Says It Is Insensitive For Buhari To Boasts He Will Retire To A Safe Daura
Civil rights advocacy group, Human Rights Writers Association of Nigeria, (HURIWA) on Tuesday, backed the Bishop of the Catholic Diocese of Sokoto, Matthew Hassan Kukah, saying President Muhammadu Buhari is leaving Nigerians "far more vulnerable" than when he assumed office on May 29, 2015.
HURIWA's National Coordinator, Comrade Emmanuel Onwubiko, in a statement said it is insensitive for the President to claim he will retire to a "safe Daura" when the rest of the country is being burnt and consumed by kidnapping and terrorism amongst other vicious crimes.
The group said it is unarguable, as Bishop Kukah puts it in his 2022 Christmas Message, that Buhari has endangered Nigerians more than when he came into power almost eight years ago.
No fewer than 53,418 Nigerians lost their lives to non-state actors between May 29, 2015 and October 15, 2022, said a data by the Nigerian Security Tracker, a project of the Council on Foreign Relations of the United States of America.
Kaduna, one of the worst hit, has reported damning casualties in the last eight years despite the many military installations in the North-West state.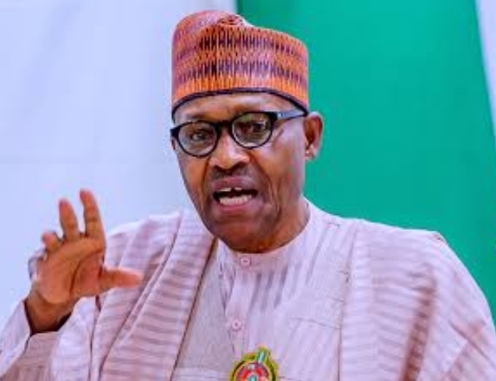 The Kaduna State Government said 1,192 persons were killed by bandits and other violent groups in 2021 while over 3,000 residents, students, and travellers were kidnapped. So far, over 800 people have been killed by bandits, and more than 1,200 persons kidnapped in Kaduna between January and September 2022, according to official data.
Bandits on 2022 Christmas Day killed one person and kidnapped no fewer than 45 in Angwan Aku, Kajuru Local Government Area of Kaduna State.
Four students of the Kogi State Polytechnic, said to be returning home from school for Christmas, were also kidnapped by gunmen along Akunnu-Ajowa Road in Akoko area of Ondo State. In Imo State, kidnappers, armed robbers, and sundry armed hoodlums are on the loose, killing, maiming and kidnapping citizens most especially because virtually all the police stations outside of Owerri are burnt and there is no police presence in about 99 percent of the geographical terrains of Imo State thereby leaving that wide uncovered space at the mercy of hoodlums, terrorists, armed Fulani marauders and armed robbers made up locals who are unleashing devastating violence in the entire Imo State and are on kidnapping sprees all over the State.
The failure of Governor Hope Uzodimma to rebuild the burnt police stations just like his colleague in Borno State Professor Zulum has done about burnt police stations by terrorists, has made it easier for armed terrorists and all genres of armed non state actors to unleash organised crime and terror on Imo state people and other Nigerians living or commuting through the State.
HURIWA's Onwubiko said, "Despite the many security challenges of banditry, terrorism and kidnapping that have overwhelmed the regime of President Muhammadu Buhari, he thought it deserving to insult Nigerians by telling the nation on Christmas Day that he will retire to a "safe Daura" after his tenure on May 29, 2023. Worst still, governors like that of Imo State have done nothing to put an end to the reigns of terrorists and local bandits unleashing devastating violence on the people.
"President Buhari should stop his tales by moonlight such as telling us that he will retire to live close to Niger Republic border. For the few weeks remaining, the impoverished and heavily endangered Nigerians his administration has allowed bandits, terrorists, Fulani armed Terrorists to kill and maim, want him to tackle and confront these terrorists which his government incubated."