This post has already been read 123 times!
…Says Dismissal of Review Application Second Affirmation of an act of God
Following the review verdict by Nigeria's apex court, a pan South East pressure group, the South East Revival Group (SERG) has described the dismissal of the application filed by the Peoples Democratic Party (PDP) and its candidate, Emeka Ihedioha, praying the Supreme Court to reverse itself on its judgment declaring Senator Hope Uzodinma the validly elected governor of Imo State as affirmation of an act of God for the second time.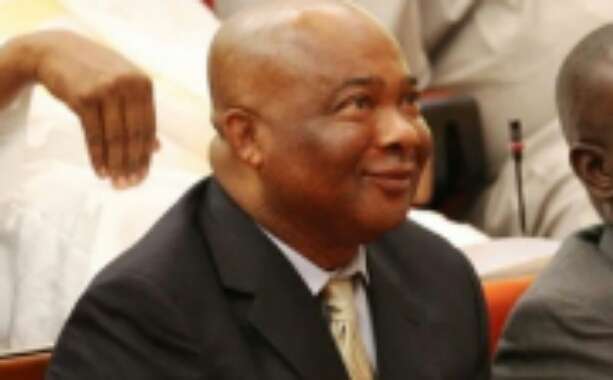 The group, in a statement issued in Abuja by its President and National Coordinator, Chief Willy Ezugwu hailed the Supreme Court for not ridiculing itself.
"At the South East Revival Group, we have always maintained that the verdict of the Supreme Court declaring Senator Hope Uzodinma winner of the March 9, 2019 governorship election in Imo State was an act of God.
"For us, the dismissal of the review application filed by the Peoples Democratic Party (PDP) and its candidate, Emeka Ihedioha is nothing but an affirmation of an act of God for the second time.
"Now that the distraction is over, we urge Governor Hope Uzodinma to see his second victory at the apex court as a stamp of divine ordination and use this opportunity to work for the good people of Imo State in particular and the entire South East in general.
"We reiterate our strong believe that Governor Uzodinma will outperform all former governors of Imo State at the end of his tenure.
"The SERG wishes Governor Hope Uzodinma a fruitful tenure and we urge the governor carry all Imolites along in the running of his administration", the SERG stated.
StreetReporters.ng is your BREAKING NEWS platform.
Do you have Breaking news or Opinion article for us?
Call: 0817 504 7979
Or Email Us: news@streetreporters.ng (your email MUST have a telephone contact number to get published) 
Follow Us on Twitter @streetreporters
Join Our Fans on Facebook: facebook.com/streetreporters.ng
Visit Our Website: www.StreetReporters.ng
You
can
call us using the "Call Us Now" button on this site. Or Email your article or press release to us via: news@streetreporters.ng and follow us on Twitter and Instagram @StreetReporters and
Facebook
at www.
facebook
.com/StreetReporters.ng to get our latest updates! ============================
Dear Reader,
To serve our readers with free authentic and comprehensive information is becoming more and more expensive by the day. So, we request that you support us daily, monthly or annually with any amount to assist us in providing daily free access to our publications to our readers. To support THE STREET REPORTERS NEWSPAPER, you can pay into the company's corporate account: Wema Bank (ALAT BY WEMA): Account Name: THE STREET SERVICES AND MEDIA RESOURCES INTERNATIONAL ACCOUNT NUMBER: 7358221463.
Sterling Bank
: Account Name: THE STREET SERVICES AND
MEDIA
RESOURCES INTERNATIONAL Account Number: 8227410821 And if you would like us to connect with you and add you or your organisation to our list of Partners, send details of your
bank
transfer and Whatsapp number via email to: partners@streetreporters.ng OR Whatsapp number: +2348175047979 Send press releases,
media
coverage invites to: news@streetreporters.ng