National Population Commission Opens Ad-hoc staff Recruitment Portal For 2023 Population And Housing Census
This post has already been read 1048 times!
The National Population Commission has opened a ad-hoc staff recruitment portal for the 2023 Population And Housing Census.
The general public and all interested applicants are to use the online application portal for the 2023 Population and Housing Census ad-hoc staff recruitment, which commenced since October 27.
The application closes on December 10, 2022.
How To Apply
Applicants are to visit the official recruitment website of the commission and fill the application form.
All applications on the platform must be accompanied by genuine documentation and verifiable personal data.
Any data or document submitted that is found to be fake, untrue and fraudulent will lead to automatic disqualification of the Applicant.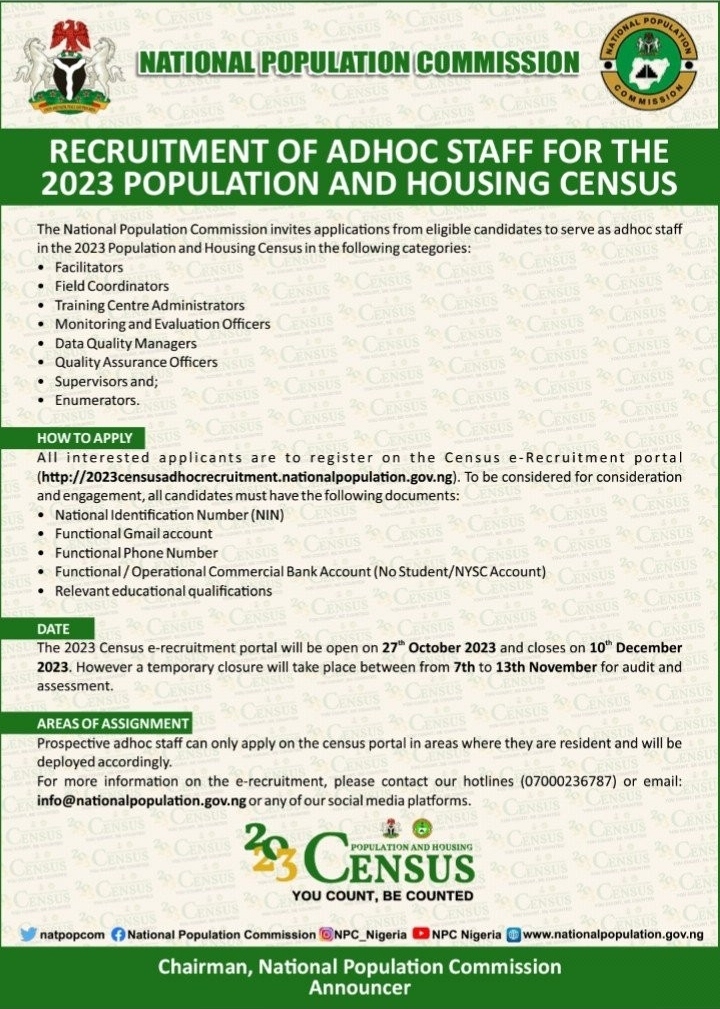 Click To Apply Here or visit: https://2023censusadhocrecruitment.nationalpopulation.gov.ng/