Sept 23 Yoruba National Day: Time For Mr President To Thank Electorate – Yoruba Youths Say
This post has already been read 1204 times!
…As They Felicitate Aridunnu Odu'a, Tayo Ayinde (BUFFALO) @ 59
By the special grace of God, Saturday 23 September, 2023, all Roads leading to the ancient City of Ibadan, would be busy as different People from all walks of life would be attending Yoruba National Day Celebration holding inside Mapo Hall, by 11am prompt, with Mr President, Asiwaju Bola Ahmed Tinubu, GCFR, as Special Guest of Honour, while the 6 Executive Governors of Yoruba extraction are Guests of Honour.
This was the view of the Organiser of the event in a statement signed by the Aare – Apapo (President – General) of the Agbarijo Egbe Odo Yoruba (Grand Council of Yoruba Youths), Ajijagbara (Comrade) AWA Bamiji on Sunday.
According to the statement, Chief Adebisi Akande, former Interim National Chairman of All Progressives' Congress (APC) (South) would be the Chairman of occasion while General Buba Marwa (Rtd) from Adamawa State (North) would Co – Chair this gathering. Hosts are leading June 12 Activists in and outside Nigeria to be coordinated by His Excellency, Chief Iyiola Oladokun, former Deputy Governor of Oyo State.
Dr Kunle Olajide, former Secretary, Yoruba Council of Elders (YCE) and Chief (Mrs) Florence Ajimobi, former first Lady of Oyo State, are father and mother of the day respectively.
The annual lecture, "Tinubu, Oke Agba l'ogun yi o, ni Oruko Yoruba, ko mo gbodo baje o", "Tinubu, you are No 1 in Nigeria Today, through Yoruba Presidency, try and serve well", which would be in form of admonition, would by delivered by His Imperial Majesty, Oba Adeyeye Enitan Ogunwusi Ojaja II, Ooni of Ife; Prince Tajudeen Oluyole Olusi, Chairman, Governor's Advisory Council (GAC) and notable Leader of Afenifere, who is based in Lagos State, and Archbishop Ayo Ladigbolu, Chairman, Yoruba Unity Forum (YUF), all representing most audible Platforms of Yorubaland.
The Royal fathers of the day, the organisers disclosed, are Their Imperial Majesties, Oba Adeyeye Enitan Ogunwusi Ojaja II and Oba (Senator) Dr Mahud Olalekan Balogun Ali Okunmade II, Ooni of Ife and Olubadan of Ibadanland respectively.
"The laudable Contributions of various individuals and Organisations, from different Regions in Nigeria, most especially the members of Nigerian Traditional Council, to the electoral victory of Mr President would be publicly acknowledged same day through annual presentation of Beautiful Odu'a Award Plaques.
"This Group, founded October 2001, 22 years ago, inside Trenchard Hall, University of Ibadan, Ibadan, with the blessings of prominent Leaders in Yorubaland as well as their Bosom Friends from far North including former, but then sitting, Governor Buka Abba Ibrahim of Yobe State and General Buba Marwa (Rtd) from Adamawa State, has been doing wonders across the Country, simply because we have commited individuals and Organisations, apart from ever focused members, sharing our vision and are ever supportive of stream of our ideas.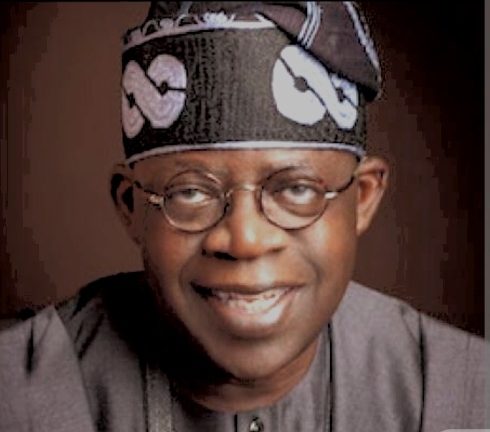 "One of such most outstanding figures in Nigeria is, Mr Tayo Akinmade Ayinde, a.k.a, Buffalo, Lagos State Chief of Staff, An Accountant by profession, who clocked 59 on August 24.
"He is a very gentle, tall and slim man, an illustrious Son of Yorubaland and Graduate of Bourdillon International School of Political Science. Because of his moderate height, Yoruba will call him "Aguntasowolo" but we will rather name him the "Engine Room in the Center of Excellence"
"Ke ni keni ma nan Bobo yen, Ara wa ni o. Ara wa ni Bobo yen, Ara wa ni". "Aguntasowolo, Bo rire kan Ore mi, Emi gangan l'orire kan". Akinmade, ma a gbo mi bi mo se nwi, "Eko ni Ile Owo fun Omo Adamo, iyen f'eni ti Kadara re ba ba be mu, Ibadan ni ile Owo fun Omo Adamo, iyen f'eni ti Kadara re ba ba mu. Robulialaminan Oba a da ni waye, Ibi yowu to le dami si Ayinde Ade o, je ki Kadara mi ba be mu, je ki Kadara mi ba be mu".
"I am an Ibadan Indigene, who left the City more than 3 Decades ago for the City of Acquantic splendour, Lagos, in search of greener pastures and Today, I am glad to say, you are one of those key individuals that have made me a man in the area of my calling in Lagos State as one of the foremost and successful June 12 Activists in Nigeria. Aluta Continua!
"Considering your giant strides, we are happy to say "Many Happy Returns to former Chief Detail of Mr President, when he was the Executive Governor of Lagos State, Sir!
"Note: Special prayers would be offered for our revolutionary and recurperating Arakunrin Rotimi Akeredolu, SAN, Executive Governor of Ondo State, for his speedy recovery and Chief Reuben Fasoranti, Leader of Afenifere @ 97.
"Maximum security guaranteed throughout this annual Celebration as important People like these our Birthday's Celebrants and notable others across the States of the Federation would be so glad to identify with their primary Constituency, Civil Societies, onece again. Odu'a a gbewa o!", the statement concluded.