Soil Scientists Gather for 47th Annual Conference In UNN, Discuss Research Activities
Professor Jibril Mohammed Jibril, the National President of the Soil Science Society of Nigeria (SSSN), has said that "the annual conference is usually an occasion where soil scientists across the country converge to discuss their research activities, what they have been doing, to share ideas, to network and to meet with other stakeholders, including policy makers, industries and so on".
Prof. Jibril made the remark during the 47th annual conference, which took place at Princess Alexandra Unity Hall and Theatre, University of Nigeria, Nsukka between 19-23 September 2023.
Prof. Jibril said, "the theme of this year's conference is Tropical Soil and Water Resources Management: Climate Change Mitigations For Functional Ecosystem Services and Food Security", adding that, "the theme is apt because, 1) when you talk of tropical soils, these are soils that have a lot of value liquidity and also some of them have a lot of issues in terms of fertility and fragility and how to manage them. 2) when you talk of ecosystem services, this decade is the United Nation's decade for ecosystem restoration. So, this makes our theme very apt. We want to promote food security in the country by sustaining ecosystem services and properly manage the soils and water resources of the country".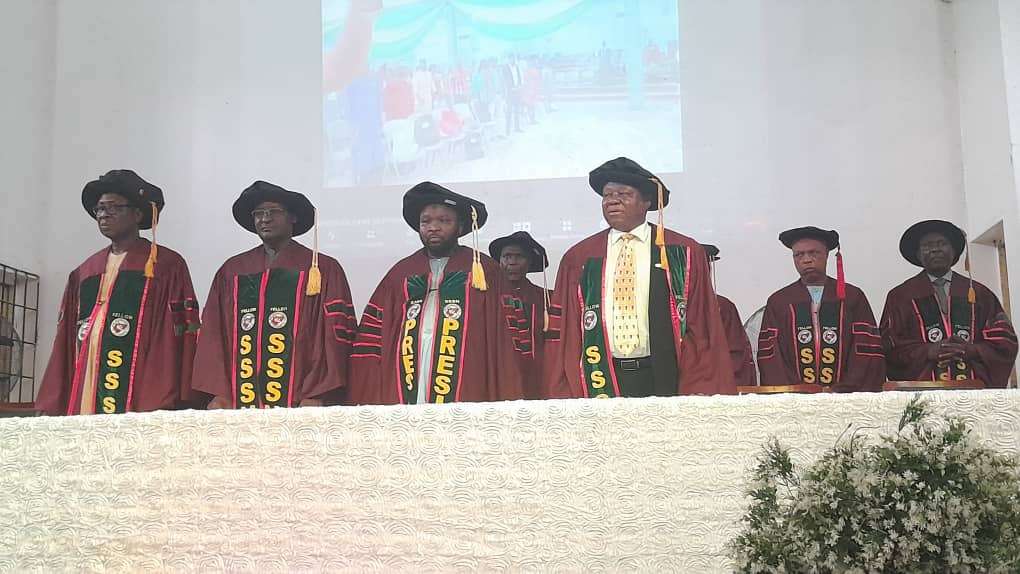 "When you talk of food security, so many factors are involved, but you first look at the Soil, because that is where everything is, food production, environmental Management, every thing begins with The Proper management of the Soil.
"If you don't get it well with the Soil, then, nothing else is going to be right", he said.
"We have converged to share scientific evidence, we have brought people including people from Federal Ministry of Agriculture, we have brought industries, such as fertilizer company, and so on, to discuss various aspects of soil management and enlighten people on proper management of soils, so that we can have sustainable development and sustainable food security", he further said.
The SSSN National President opined that to ensure food security, "We should hold every body responsible for managing the soils properly, for not destroying the soil, for improving the soil health in such a way that it will provide food and ecosystem services, so that we will enjoy it and we will leave a healthy soil to our unborn children".
Chairman, Local Organising Committee, Prof. Charles Livinus Anija Asadu observed that they had received over 280 abstracts for the conference and assured that all aspects of the theme have been adequately covered, adding that he hoped that the communique at tge end of the conference would be harkened to by the Government of the day and stakeholders of Agriculture in Nigeria.
He noted that the theme bore all the keywords necessary to ensure sustainable agricultural production in Nigeria, stressing that the ultimate objective was that SSSN through the conference would contribute her quota in stemming food insecurity starring at all Nigerians, ensuring sustainable development as well as show her impact on the Nigerian economy.
The Vice-Chancellor of the University, who also is a member of SSSN, Prof. Charles Arizechukwu Igwe was one of those who spoke during the conference.