This post has already been read 66 times!
The Federal Government of Nigeria has banned all foreign trips for public and civil servants till further notice as recommended by the Presidential Task Force for the Control of COVID-19.
This is part of measures aimed at containing the spread of Coronavirus disease in the country.
Boss Mustapha, the Secretary to the Government of the Federation (SGF), announced the ban after a meeting held by the presidential task force on coronavirus yesterday in Abuja.
Nigeria has recorded no deaths from the Coronavirus disease but has confirmed three cases of COVID-19 since the index case a month ago.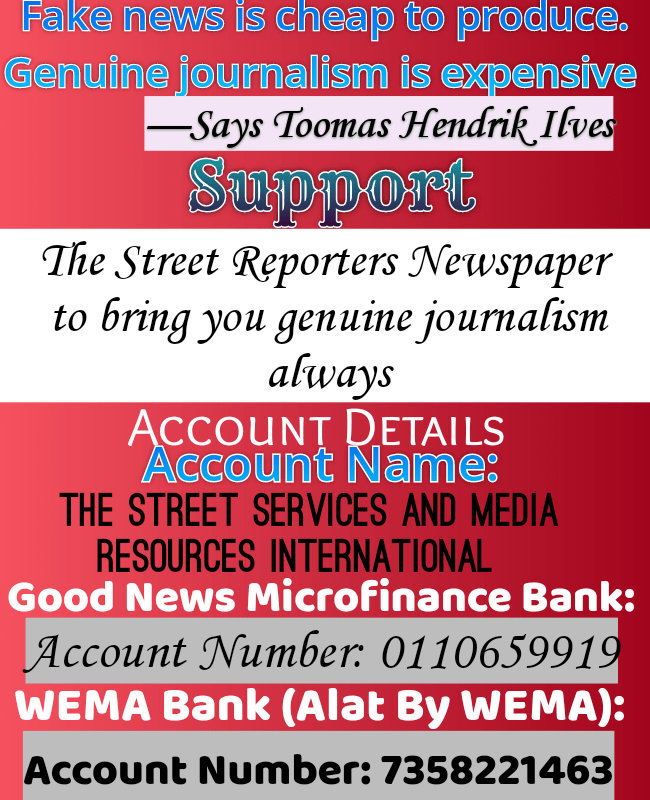 Presidential Taskforce for the Control Of COVID-19 advises private citizens to cancel all travels abroad until pandemic abates.
StreetReporters.ng is your BREAKING NEWS platform.
Do you have Breaking news or Opinion article for us?
Call: 0817 504 7979
Or Email Us: news@streetreporters.ng (your email MUST have a telephone contact number to get published) 
Follow Us on Twitter @streetreporters
Join Our Fans on Facebook: facebook.com/streetreporters.ng
Visit Our Website: www.StreetReporters.ng