This post has already been read 192 times!
About 25,000 small holder farmers are to benefit from the Central Bank of Nigeria Anchor Borrowers program under the USAID Feed the Future Integrated Agricultural Activity which is been implemented by International Institute of Tropical Agriculture (IITA) in the Northeast.
Speaking with our correspondent on Friday in Biu, Borno state, during a townhall meeting with Field and Extension agents, the State Business Development Coordinator for the project, Mr. Henry Ofurune, stated that the townhall meeting was necessary in other to brief on the modalities for the loan, coordinate the process and discuss strategy for unified access to the loans and inputs, including various roles played by all actors.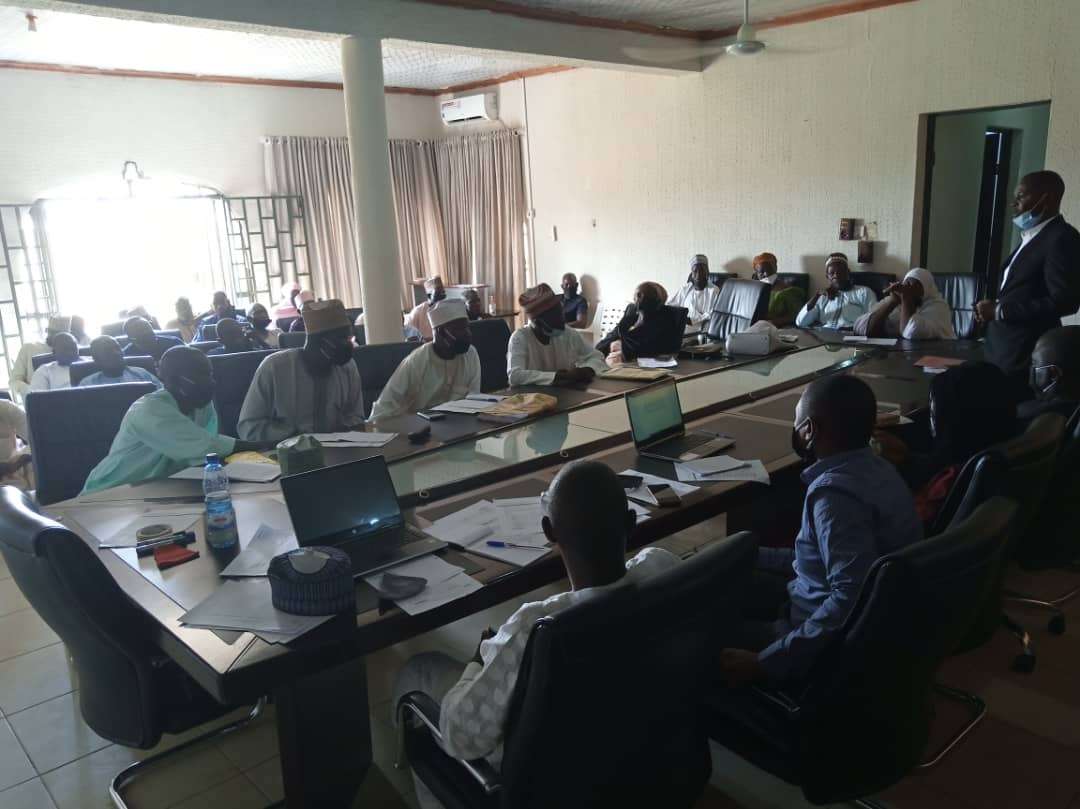 He stated that beneficiary farmers cuts across 7 target crops namely cowpea, soybeans, maize, groundnuts, millet, sorghum, and rice.
The Anchor Borrowers Program is a federal government initiative which was launched by President Muhammadu Buhari on November 17, 2015 and is intended to create a linkage between anchor companies involved in the processing and small holder farmers (SHFs) of the required key agricultural commodities.
The programme thrust of the ABP is provision of farm inputs in kind and cash (for farm labour) to small holder farmers to boost production of these commodities, stabilize inputs supply to agro-processors and address the country's negative balance of payments on food.
Speaking further, Ofurune explained that the 62,000 have been profiled under the project in 12 Local Governments in both Borno and Adamawa state, and that this is the first batch of the loan disbursement.
The loan to the farmers was based on an Economics of Production which he stated was developed by the project team to determine what each individual farmer will need to cultivate a crop. The loan is disbursed through NIRSAL to channel banks with farmers bank details.
He mentioned that the project is collaborating with off-takers, input dealers and other aggregators to improve resilience among smallholder farmers who have been disenfranchised by conflict.
The aim, according to him is to Make Markets Work for the Poor rural farmers. He stated that similar townhall meeting is going on in Adamawa state.
The loan according to him will be paid back with produce during the harvest as partner off takers will be readily available to buy back the produce during harvest at a reasonably competitive price.
As a way of monitoring the activity, vouchers will be issued to farmers to access inputs. This is to act as checks and balances so that the right farmers get the produce.
The International Institute of Tropical Agriculture (IITA) is an award-winning, research-for-development organization, providing solutions to hunger, poverty, and the degradation of natural resources in Africa with the aim of improving the livelihoods of smallholder farmers and their families.