(PHOTOS) Wife Narrates Ex-Speaker's Last Moments As Obasa, Lawmakers Pay Condolence Visit
As Obasa Promises More Support for Bereaved Family
Members of the Lagos State House of Assembly, led by Rt. Hon. Mudashiru Obasa, on Thursday paid a condolence visit to the family of the late former Speaker of the State, Rt. Hon. Abayomi Kinyomi, with the deceased's wife, Chief (Mrs) Oluyinka Abeni, revealing his last moment.
According to Mrs. Oluyinka, her husband, days before his passing, was constantly checking for time and saying he wanted to go home.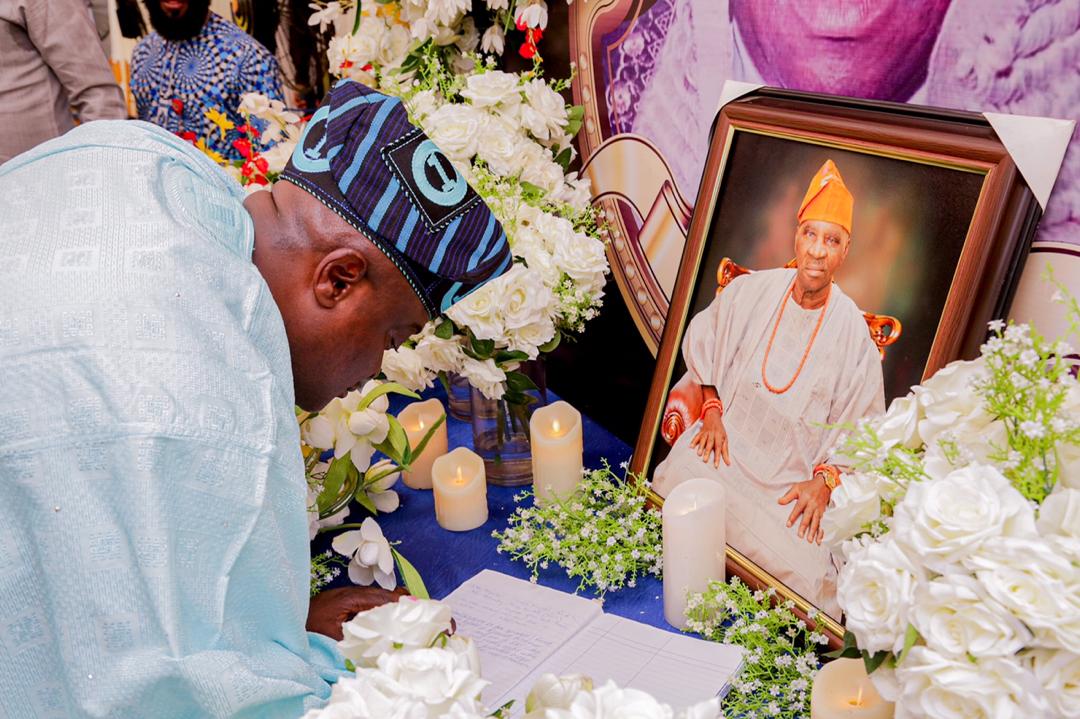 "He was always checking the time. He kept complaining that he wanted to go home. He would complain about the bed, but we didn't understand.
"When the pressure on his health suddenly imcreased and we were taking him to the hospital, I looked at him in the car where I was with him and I knew he could hardly make it.
"When we got to the hospital, the doctor came to check him and told me we've lost him. I can't forget that day," she said.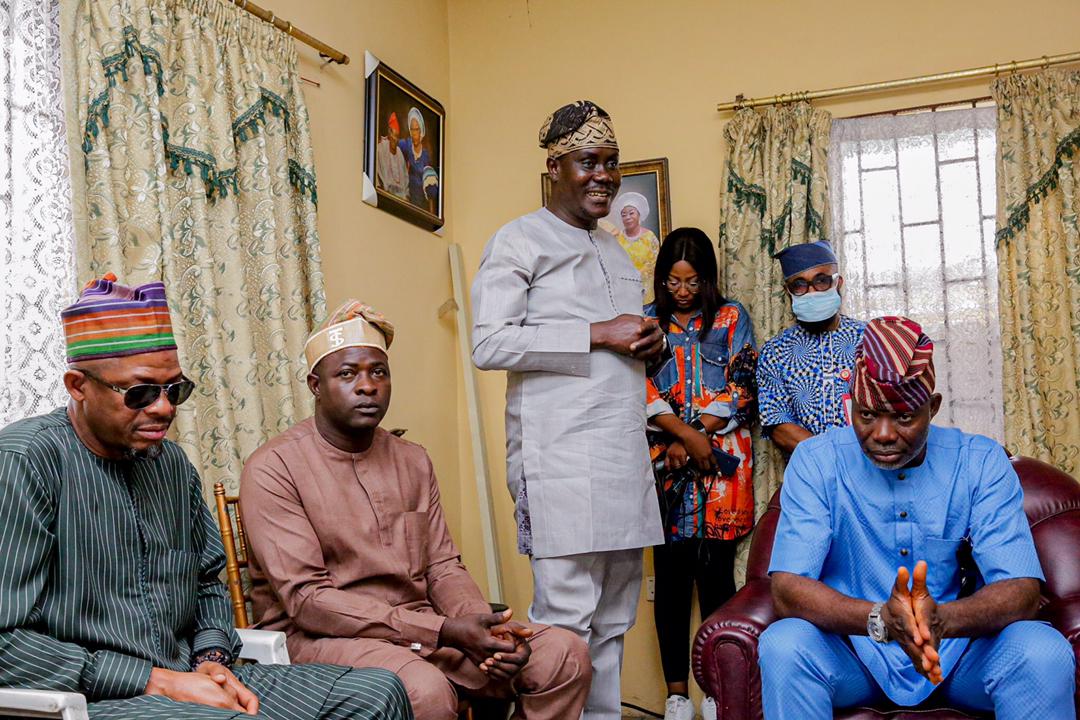 She described her late husband as a loving and caring man who planned everything about him.
She also thanked Speaker Obasa and the leadership of the House for constantly supporting the family even while Pa Kinyomi was alive
Mrs. Adeola Kinyomi, a daughter-in-law to the family, described the late former Speaker as a man who was very passionate about the development of Lagos, especially in its pursuit to become a mega city.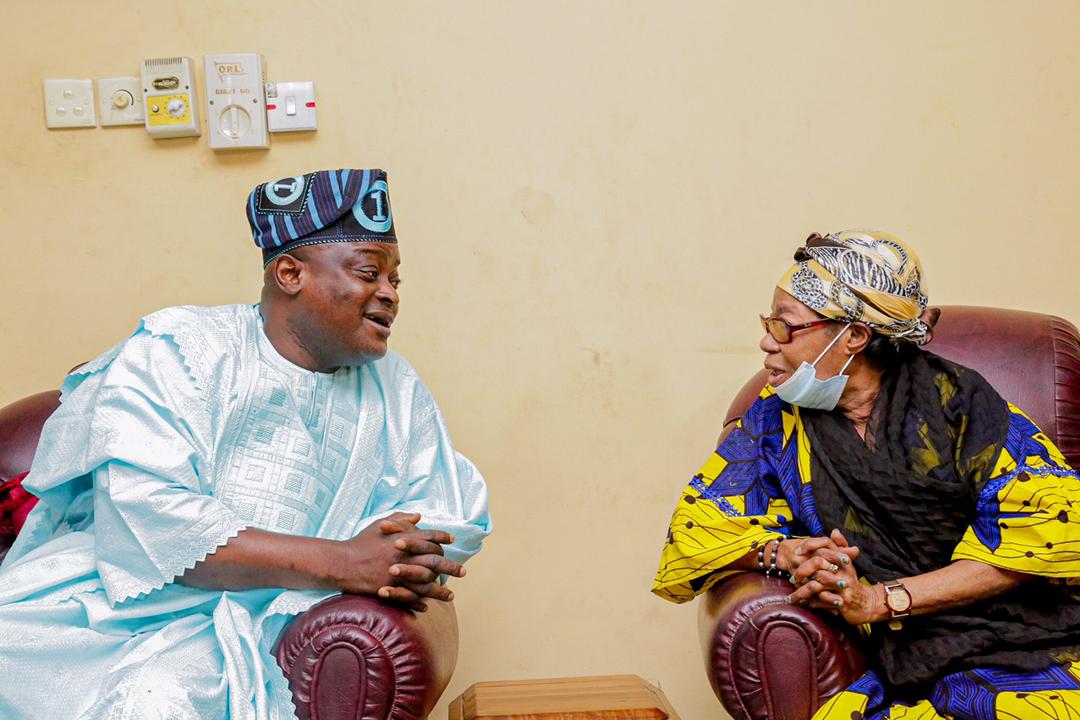 Condoling the family, Dr. Obasa said the former Speaker played important roles for the development of Lagos.
"Even after leaving the House, he continued to assist with his wisdom. We consider him one of us because once a lawmaker, always a lawmaker.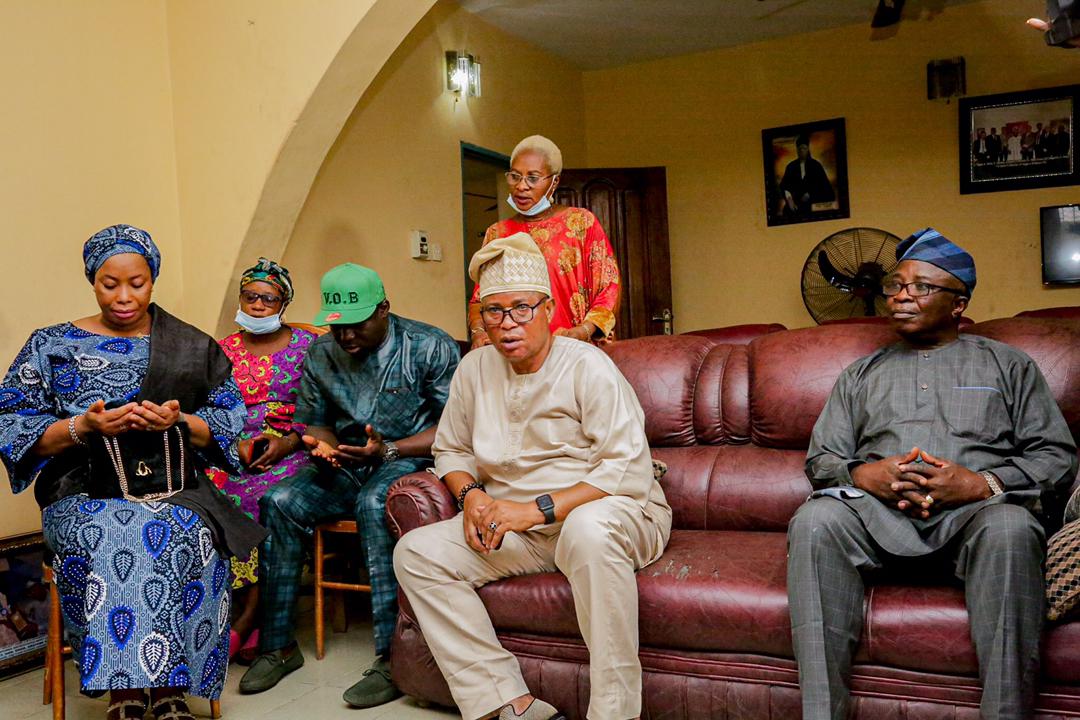 "To us, it is the celebration of a life well-lived. However, we will miss him," Obasa said while promising that the House of Assembly will continue to support the family.
Kinyomi, who served as Speaker of the Lagos State House of Assembly between January 1992 and November 1993, died at 82 on Tuesday after a brief illness.