Anambra State Govt To Demolish Illegally Constructed Shops Across Markets in Nnewi
Anambra State government has marked illegally constructed shops for demolition in New Auto Spare Parts Association (NASPA), F-Line (Agbedo United Traders Association), and Zone-14, all in Nnewi area of the state.
The Commissioner for Commerce and Industry, Dr Obinna Ngonadi, supervised the marking of the structures around the markets in the company of the Chairman of the Anambra State Physical Planning Board, Bar Chike Maduekwe, on Wednesday 10th August.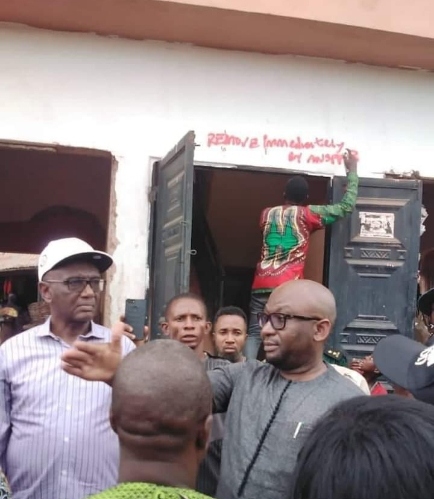 The Commissioner expressed displeasure on the way government property in NASPA market Nnewi was mishandled, while traders keep accusing government for failing to build market infrastructure.
He disclosed that NASPA office secretariat was built by the State government, yet the ground floor has been converted to shops and sold to private individuals.
Similarly, the fire service office built inside the same market by the State government has been converted to shops and sold off, the fire truck inside cannot be moved because of blocked spaces.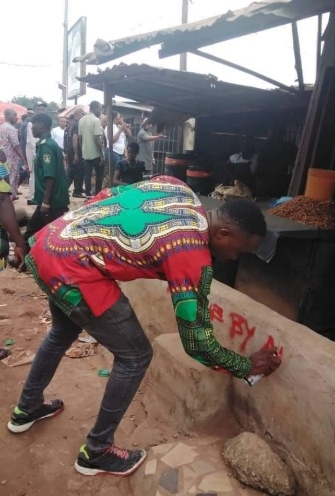 Parking spaces for vehicles were also covered with containers, shop extensions and attachments causing obstructions and nuisance inside the market.
Ngonadi called on the caretaker committee executives of the market and their taskforce to remove those attachments and shanties immediately to free up spaces.
He warned that if the executives fail to comply with the directives, the State government has no other option than to dissolve the committees to make way for those willing to partner with the government to build the State.
For failure to meet the standards and approval of the State Physical Planning Board, Bar Chike Maduekwe ordered that all the illegal shops inside NASPA, Agbedo United, F-Line and Zone-14 be marked for demolition.