This post has already been read 506 times!
…As Govt. Moves To Close Manpower Gap in Health Sector
Gombe State Government has inaugurated a 7-man committee to advance and encourage the course of women participation in medical training and delivery so as to breach manpower gap inherent in the health sector.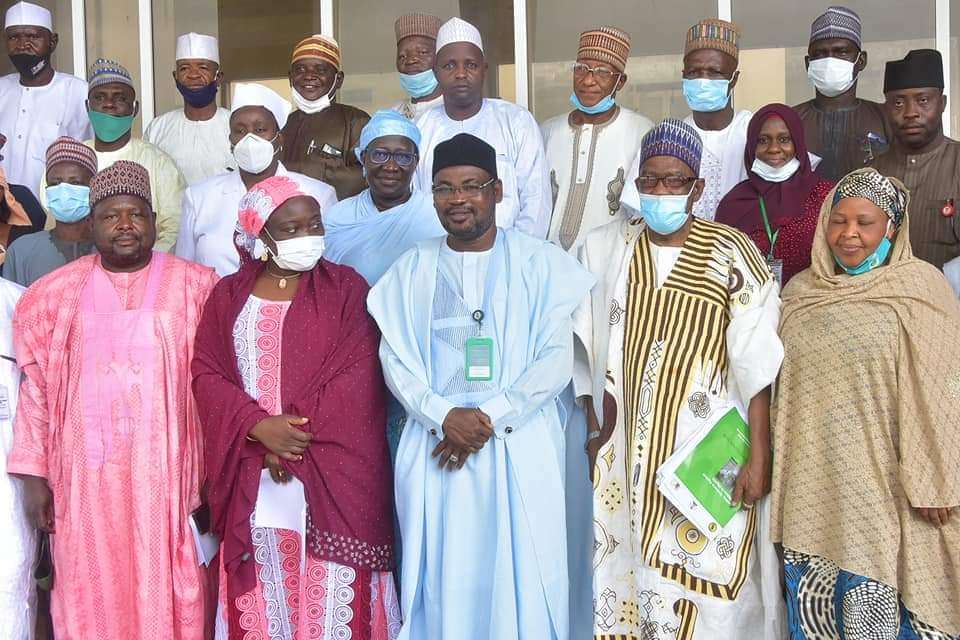 The Street Reporters Newspaper reports that the Secretary to the State Government, Professor Ibrahim Abubakar Njodi while inaugurating the committee said the present administration of Governor Muhammadu Inuwa Yahaya is determined to reposition the health sector for effective service delivery.
He said part of the policy thrust of the Inuwa Yahaya led government is to construct at least one functional Primary Health Care Centre in each of the 114 wards of the State to compliment existing general hospitals at the Local Government levels and the State specialist hospital which was recently revamped and upgraded.
"It is one thing to build structures in the name of health facility but is another to equip them with personnel and materials and I can tell you that this is what the Governor is doing at the moment", the SSG stressed.
He said the manpower gap in the health sector is worrisome, expressing the hope that the inauguration of the committee on Women for Health Foundation Year Programme will go a long way to fill in the gaps in both urban and rural communities of the State.
"I am highly delighted with the formation of this committee. I therefore challenge your to expand your horizon as you work to deliver on your mandate"
Earlier speaking, the Provost Gombe State School of Nursing and Midwifery, Dr. Pauline Doka said the Women for Health Foundation Year Programme is an innovative approach aimed at addressing the shortage of frontline health workers that will service Primary Health Care Centres in northern Nigeria.
The chairman of the committee on Women for Health Foundation Year Programme, Alhaji Yaya Hamari said the committee will deploy its time and intellectual resources to encourage women participation in medical training and services.