WEEF Conference 2022 Empowers Women With Life Skills
This post has already been read 425 times!
Women have the gift of nurturing and multiplication, says the founder of WiCare Lekota Foundation, Diane Kalu, during the Wicare Entrepreneurship Empowerment Forum (WEEF) 2022 held in Lagos on August 12.
WEEF focuses on empowering, enlightening and rehabilitating women in the society towards self-actualization, wealth generation, entrepreneurial and leadership skills.
Diane Kalu, a life coach and certified counselor, said women are gatekeepers who have within them the ability to achieve the impossible.
She advised everybody to join hands in fighting against violence targeted at women and children because it could hamper them to actualize their potential.
Diane Kalu, whose appearance on stage generated excitement among the audience, urged the women not to allow people define them by their circumstances.
Citing her personal example, Kalu recalled how she became widowed in 2015, abandoned by a community that was once dear to her, plus the death of her mother, her hero. With under aged children to cater for by herself, she said she almost gave up.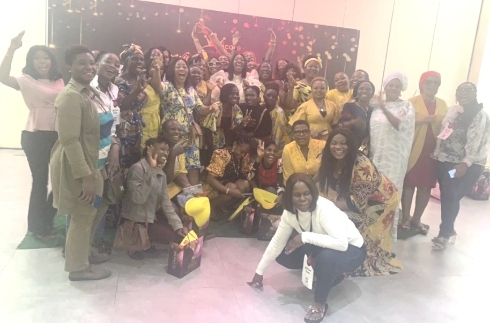 But recalling that she is a seed that is meant to sprout and blossom, she made the conscious decision to rather swim than sink. And that decision, she said, has given her the lift in life.
Another speaker at the event, Oluwaseun Patrick, told the story of how death cut short her 6-year-old happy marriage on one fateful Friday.
Her husband had gone out for an appointment. She later received a call from a hospital.
She rushed to the hospital with her two kids, hoping it was a minor injury he sustained. The nurses led her to a Keke Marwa parked outside. There, without notice, she found her husband's lifeless body.
A stray bullet hit him on the head during a robbery incident.
The children also got a glimpse of their lifeless father. The pain, she said, was severe, and almost lingered until she made a conscious decision not to it let in.
Few days after the tragic passing of her husband, she found that she was pregnant with his third child. The overwhelming voice of people around her was to terminate the pregnancy.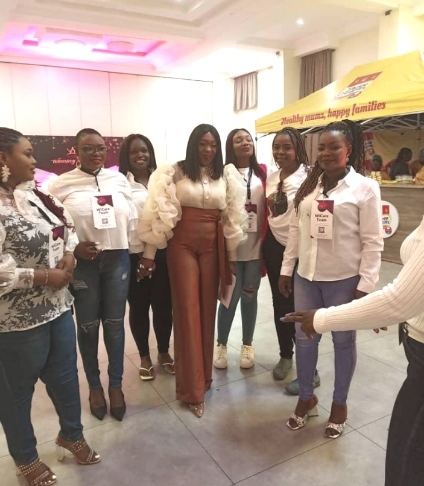 The reason they gave was that even with a husband, payment of bills was a challenge for them. What would become of her financial fate without a husband? They queried.
But she decided to keep the pregnancy. She is now happily meeting the children's needs, even paying their school fees promptly in one of the best schools in their area, she said.
A transformational leader, Fibi Olapade, told the women that to blossom is to go through the phases that a seed would normally pass through to become a flower. She said the foundation to the success of a seed is the soil in which it is planted.
She advised the women that if they must blossom, they should be planted in God, and then surround themselves with positive people.
She also told the women to deliberately make the decision to grow in their emotions, finance and character. She said since the world is moving, by not growing, they would only regress.