This post has already been read 548 times!
The 10th National Discourse of the Coalition for A Better Nigeria commemorating the 27th Anniversary of Self-Declaration by the Late Bashorun MKO Abiola as 1993 President-Elect of Nigeria has held at the old Epetedo Hall, Dumare Street, Lagos Island East LCDA of Lagos State.
The declaration was a protest against the annulment of his Election on June 12, 1983.
Though the event has come and gone, its interesting memories will continue to linger on, most especially in the area of unexpected accusation by a supposed Discussant, Otunba Jumoke Ogunkeyede (JMK) who kept silent on his allegation against One of the Co-Chairmen of the Occasion, a former military Administrator of Lagos State, Gen. Buba Marwa (Rtd), who doubles as the Chairman, National Drug Law Enforcement Agency (NDLEA), until last Wednesday, 2 days or 48 hours to the event.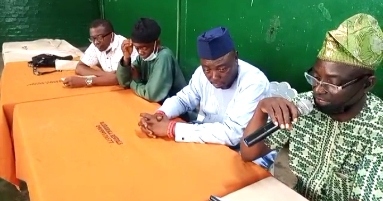 JMK was said to have posted the allegation against Buba Marwa on WhatsApp message to Comrade AWA Bamiji, National Coordinator, Coalition for A Better Nigeria, the Organisers of the event.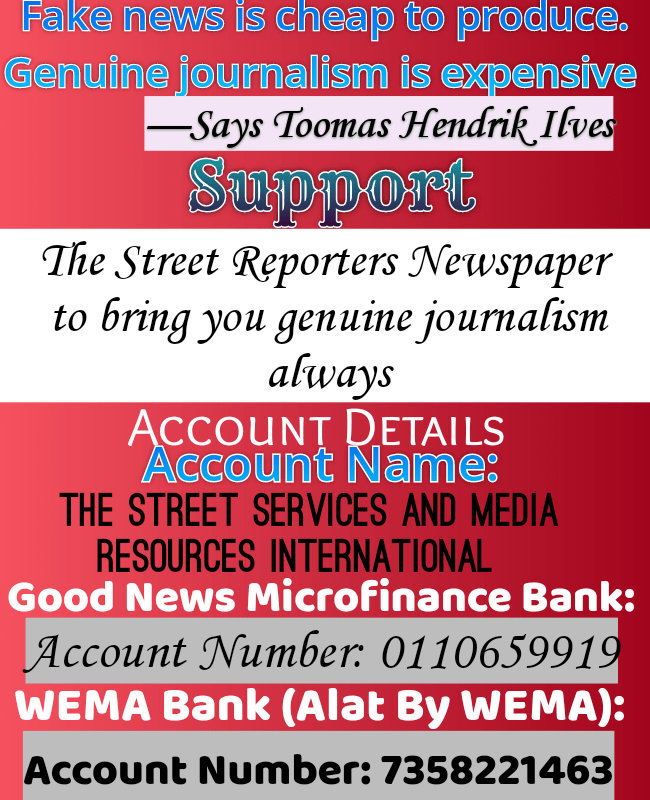 JMK was said to have also posted it and it went viral on social media, which was later promoted on social media by his close friend thus: "One of our problems as a people is the attempt to rewrite history while we mostly forget the history entirely most times.
"This morning, I got this message from one of the unsung heroes of democracy in Nigeria and I shook my head as to how we make hero out of those who should not and never have been dignified by the roles they played in our journey to freedom and emancipation."
JMK's comment as was sent to Comrade AWA Bamiji reads,
"I am miffed to see Buba Marwa listed as the Chair of MKO Abiola memorial event.
He was allocated a lot of dollars to make sure that the Democracy struggles did not survive when he was the military attache at the United Nation under the military despots, Babangida and Abacha.
"He sent hired thugs out to destroy the movements in the US. You may check this claim with Prof. Wole Soyinka.
"He would boastfully claim he had enough dollars to peg our movements. He was to be arrested for arson for the burning of my house on June 15, 1996. This was two days before the candlelight vigil for Kudirat Abiola.
"The police could not effect the arrest because of the fact that he had Diplomatic Immunity then.
"Pls reference my book, A MOMENT IN TIME.
"Why he should be made the Chairman of your acclaimed program confounds me.
"The leaders of our struggles, Chief Anthony Eromosele Enahoro, Gani Fawehinmi, Baba Omojola and many departed human rights activists that are departed would twitch in their graves.
"We must be careful of rewriting history the wrong way. I will not attend the program.
"I am Jumoke Ogunkeyede (JMK)", Credit: Cde Ayo Ologun.
According to Comrade AWA Bamiji, "The general believe is that this was a calculated plan to demobilise the physically and zoom invited Guests across the Globe."
However, Gen. Buba Marwa is his response to the allegation as also sent to Comrade AWA Bamiji reads:
"Good morning comrade Awa. I am actually down with malaria and typhoid and can't make Friday.
"All the same, thank you for the above reports. All nonsense of course, as (at) June 1996, I was in New York, having been appointed to Lagos State Government service only in August of the same year.
"I could not burn someone's house in Nigeria from there, in any case arson is a crime.
"And if I burnt his house in June 1996 (25 years ago) and got appointed barely yet months later back to Nigeria, (Lagos State government service), the question ought be asked, why was he silent, all through, including my time as Governor of Lagos State, until today?
"I think my credentials on NADECO in my time in Lagos is enough testimony. Indeed I suffered an attempted assassination on 16 December 1996, in Lagos, orchestrated by the powers that be, because I was seen as a NADECO agent myself.
"Find the story on any newspaper of the following day – 17 Dec 1996. The cheek and absurdity of the clown", General Buba Marwa observed.
According to Comrade AWA Bamiji, the above accusation against Gen. Buba Marwa came from a USA-based host of NADECO meetings, whose house, the usual venue of these regular meetings, was allegedly burnt down by the USA Spies of the Late General Sanni Abacha led Military Junta.
Both the allegation by Otunba Jumoke Ogunkeyede (JMK) and the response by Gen. Buba Marwa response to the accusation were read to the audience at the venue of the 27th anniversary of Epetedo declaration by the organisers for public clarifications.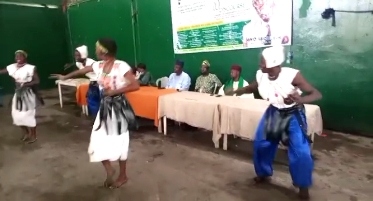 Realising the negative impacts the 11th hour allegation by JMK will have on the outcome of the event, Comrade Awa Bamiji stood up to the task and made his quick and intelligent response to Otunba JMK in his group conversation with prominent political and civil society leaders, including the leadership of the National Assembly and invited four Governors, representing the Executive arm of Government, directly and indirectly, both of whom were billed to be the Guest Speakers, apart from the South West Governors who were invited as the Guests of Honour.
Comrade Awa Bamiji then reacted on the allegation, saying "You are just informing me now Sir, of what transpired in the USA and I strongly believe that being a high ranked military man around this period, he couldn't be exonerated from the Junta's plot against the June 12 actualisation struggles, just like General (Buhari) but now President Muhammadu Buhari, who God had used to endorse the June 12 as Nigerian Democracy day for us, the biggest record breaking in the struggles.
"Gen. Buba Marwa had contributed to the growth of democracy in Nigeria since 1999 till date, which means turning around, according to the dictate of the clock, and he is now in a progressive party, APC.
"This qualifies him more than anything else as a strong voice from the North whose inputs in the "2023 Yoruba Presidency" could not be quantified.
"I was nobody during the lifetime of the Late Cicero (MKO Abiola), but today, 20 years after his death, God is still using me to coordinate his annual memorial Symposium. Everything is (a matter of) time.
"Alhaji Lateef Jakande, Chief Bola Ige, Chief Olu Falae, Senator Abraham Adesanya, Gov Bukar Abba Ibrahim of Yobe, Senator Mamora, Gen Marwa, Chief Cornelius Adebayo, Justice Adewale Thompson, and key others, inaugurated the Grand Council of Yoruba Youths in 2001, 20 years ago, and later Gen. Marwa always approved free flight tickets to any part of Nigeria for our Exco apart from his cash donation and personal attendance during the event.
"I was told he did the same for the Youths in other region, which included Dino Melaye.
"Thank you Sir, for the great enlightenment, which gave me a rare opportunity to introduce Gen. Buba Marwa to you from our own angle too", Comrade AWA Bamiji said.
In his response response to Comrade Mashood Erubami comment on the matter, Comrade AWA Bamiji noted, "Not at all Sir. How can we remove any key player at this stage because of an allegation raised by someone?
"JMK planned sabotage with his eleventh hour fire-shot, which he has been posting viral.
"In the real sense, the Civil Societies and our Community at large today, are full of the converted June 12 saboteurs, who are now wearing a new face and an attempt to disown them means dismemberment.
"I expected him to raise this allegation when his name was announced as the new Chairman of NDLEA or against President Muhammadu Buhari when he was contesting the presidential elections.
"Yoruba ni ti a ko ba gbagbe Oro Ana, a ko ni ri Eni ba sere.
"He cannot expect us to be serving his personal interest at the expense of our Target – 2023 Presidency Sir".
On his part, Comrade Mashood Erubami responded saying, "You make sense with your response. I had thought we should remove him to safe the day. You know that may be a good reason by our Comrades not to attend".
"He should be removed from the program based on this new and additional information. I think! – Comrade Mashood Erubami".
Awa Bamiji to JMK: "If I were you, I will be so glad to be in attendance even through zoom to diplomatically take him up on this vital allegation for him to prove his innocence.
"Mind you Sir, he couldn't disobey order from above then, just like you were also fighting in solidarity with your political leaders, MKO and others.
"He had contested for the Presidency inside this democracy since and in politics, there is no permanent enemy but permanent interest.
"He could be your own Saviour Tomorrow.
"Just as I am now doing between you and Ogbeni Aregbesola, when Chief Bola Ige had cold war with Senator Abraham Adesanya, I kept on relating with both of them as their foot-soldier and none of them ever told me I was wrong.
"Our interest now is on 2023 and every useful individual must be brought on board Sir", Bamiji told JMK.
Despite the allegations by Jumoke Ogunkeyede against
Co-Chairman to Gen. Buba Marwa, Senator Biyi Durojaiye was represented by another Yoruba Elder from the Yoruba self-determination struggles, Pastor Banji Ajayi, a leading figure from the Campaign for Democracy.
Of the four Discussants invited, Senator Tokunbo Afikuyomi was represented by Comrade Shina Loremikan while the remaining two, Oba (Comrade) Abiodun Sowunmi and former and most popular NANS President ever, Comrade Segun Mayegun, attended the event and contributed their intellectual quotas to the Programme.
Also in attendance were Alfa Daud, Chief Imam, Iju Ishaga Mosque, the June 12 Victims led by Abiodun Mustapha, a.k.a. June 12 and Akin Orisagbemi, former Aide to the Late Alhaja Kudirat Abiola.
The renowned Omo Odo Agba Cultural Troupe did the needful during three separate interludes, which attracted the additional audience from the neighborhood.
It was adjudged to be the best event ever arranged in that Venue as the jollof rice food packages and drinks went round and no one was left out.
There was effective means of transportation of the all participants to and from the Venue and Press coverage. It was rounded up around 4pm.
All the Speakers agreed on the need for true federalism, fairness, equity, and justice as the only means to avoid a repeat of the 1983 and 1993 post general elections violence in the forthcoming 2023 general elections.
In another development, the following day, which was Saturday, June 12, 2021, the Epetedo @ 27 train moved to Eko FM Multipurpose Hall, Lateef Jakande Road, Agidingbi, to join the Eko Youth Democracy Day Symposium alongside Comrade Linus Okoroji, Chairman, June 12 Coalition and Hon Segun Olulade, a former member Lagos State House of Assembly, who represented Epe Constituency 2.
The Democracy Day event was chaired by Comrade Ayo Opadokun and organised by the Senior Special Assistant to Governor Babajide Sanwo-Olu on Youths, Akanbi Ade Saheed and their Leadership presence spiced up the gathering to the admiration of both the Eko youth audience and the Media in attendance.
Both events, the June 11 National Discourse at Epetedo and the June 12 Eko Youth Democracy Day Symposium which held in Eko FM, were hosted by Lagos State Government.