PRESS RELEASE: Rights Group Wants IGP, PSC to Caution Panti Police Officers over Alleged Incessant Invitations to Citizens
This post has already been read 539 times!
….To Write Police Authorities Officers' Hatchet Jobs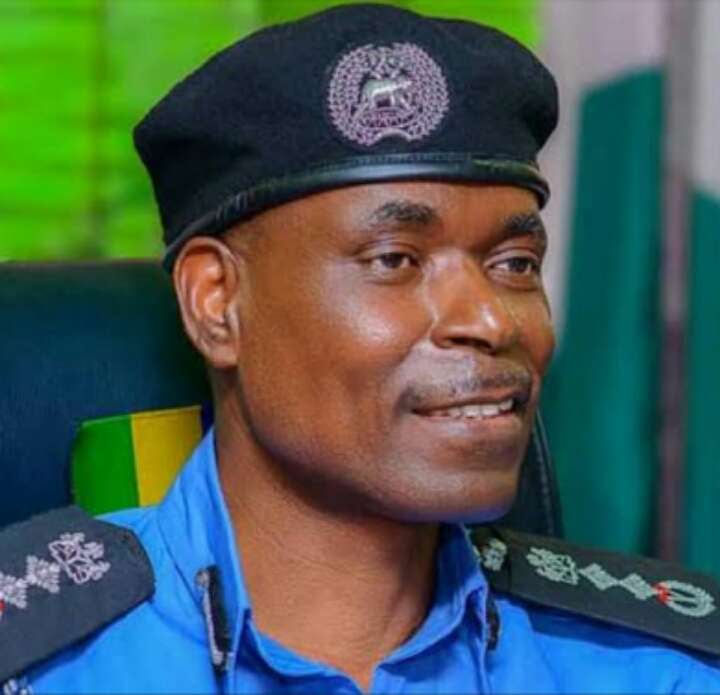 A human rights organization, the Centre for Human Rights and Social Justice (CHRSJ) has called on the Inspector General of Police (IGP) and the authority of the Police Service Commission (PSC) to caution the
officers and men of State Criminal Investigation Department (CID), Panti-Yaba, Lagos State over incessant purported invitation to Nigeria citizens on frivolities.
The group also disclosed that the Police officers attached to Panti State Criminal Investigation Department (CID) should not see themselves above the law of the land by wearying of using the respected Police
department to issue a purported invitation letter always to law abiding citizens of the country without any cogent reason.
It further stated that the Police officers should be able to distance themselves from any matter regarding land, debt and so on because they should not turn Nigeria Police Station to debt collector, land collector and others civil issues because it was only court of competent jurisdiction that have power to entertain such matters and also settle it among the citizenry.
It would be recalled recently that the same Panti CID Police officers were employed by one Pastor Alabi with phone number: 08028915916, in their bid to take over a residential building belonging to 73 year old
widow, Alhaja Ayisatu Alasela of No 8, Bakare Opesha Street, Papa Shafa, Agege in the State illegally until the intervention of the Save Lagos Group (SLG).
The Police officers being fingered in the said bid were; DCP, Woman Officer Yetunde, Ola Adefarasin with phone number: 09091221315, and Mr. Reuben with Phone number: 07014257498.
The purported invitation letter dated and signed by one ACP Oketunji Lawrence Sola for Deputy Commissioner of Police,State Criminal Investigation Department Yaba-Lagos which shows clearly that the letter was brought out for certain purpose without the knowledge of Police authority in that axis of the Nigeria Police Force (NPF), that is Panti State Criminal Investigation Department (CID), noting that such
letter was another hatchet job from certain erring Police officers.
The purported letter captioned "Letter of Invitation" that "This office is investigating a case in which your attention would be needed to shed more light on the matter.You are implored to interview the Deputy Commissioner of Police, State Criminal Investigation Department, Yaba,  Lagos,on 8th October, 2020 at 1000 am through O/C
Monitor 2.
"It is a fact finding invitation, your co-operation in this regard will be appreciated, please."
Reacting on Thursday to the invitation to one Madam Jumoke Yusuf of Road 84, Betta Soup, Mobil Road Junction, Opposition Foye Pharmacy, Gedegede, Ajah, Lagos, without cogent reason, the CHRSJ'S Executive Chairman, Comrade Adeniyi Alimi Sulaiman, maintained that merely reading the letter, he quoted as follows; "You are implored to interview the Deputy Commissioner of Police, State Investigation Department, Yaba, Lagos, on 8th October, 2020at 1000am O/C Monitor 2", saying that "it would be seen that they just used the letter head-paper of Nigeria Police Force to write this incoherent letter."
The rights activist further stated that the right group (CHRSJ) would soon write the Inspector General Police (IGP), Lagos State Police Commissioner and the authority of the Police Service Commission (PSC) to details all the evil and hatchet duties being used the respected State Investigation Department to perpetrate by some officers of the department.
Sulaiman, therefore, explained that the rights group would also approached the Court of competent jurisdiction on behalf of Madam Jumoke Yusuf of the aforementioned address, to fight for her fundamental human rights in order to protect her from illegal and unjust arrest of the Nigeria Police Force (NPF).