Ebelechukwu Obiano Urges United Stand against Rape, Gender-based Violence
Chief (Mrs.) Ebelechukwu Obiano, the wife of Governor of Anambra State and founder of Caring Family Enhancement Initiative (CAFE), a nongovernmental organisation (NGO), has called for a united stand against rape and gender-based violence.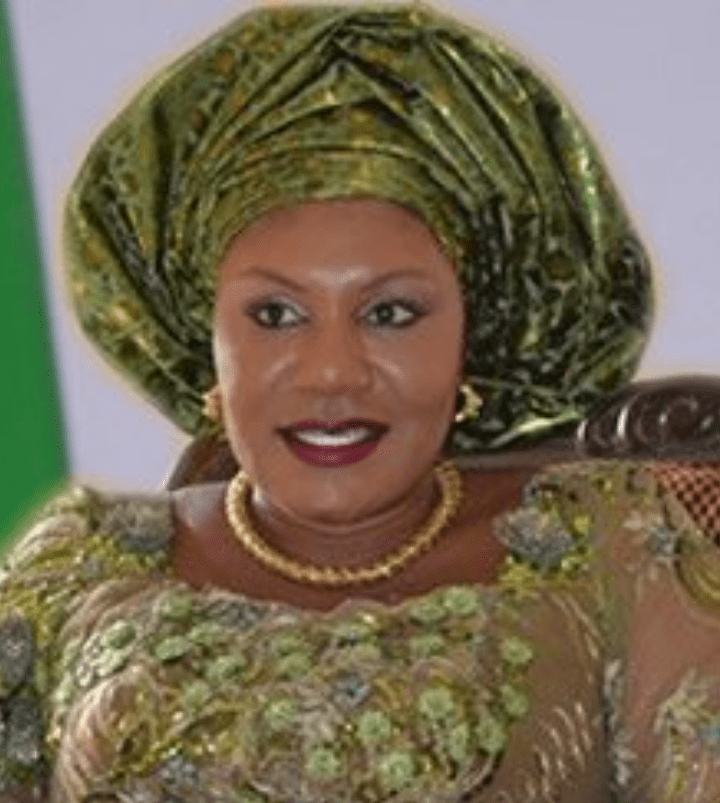 She spoke at the weekend during her tour of Onitsha North and South Local Government Areas.
The tour is in continuation of her 2020 Tour of Local Government Areas (LGAs) in the state to provide palliative support to the less privileged members of the local governments.
According to Mrs Ebelechukwu Obiano, rape and violence against women and girls are the worst forms of abuse and should be condemned by all.
"Those who indulge in rape do not have the fear of God and need counseling.
"When sex is not consensual it is oppression and that must be stopped for the good of our society. Let us join hands and stop rape", she said.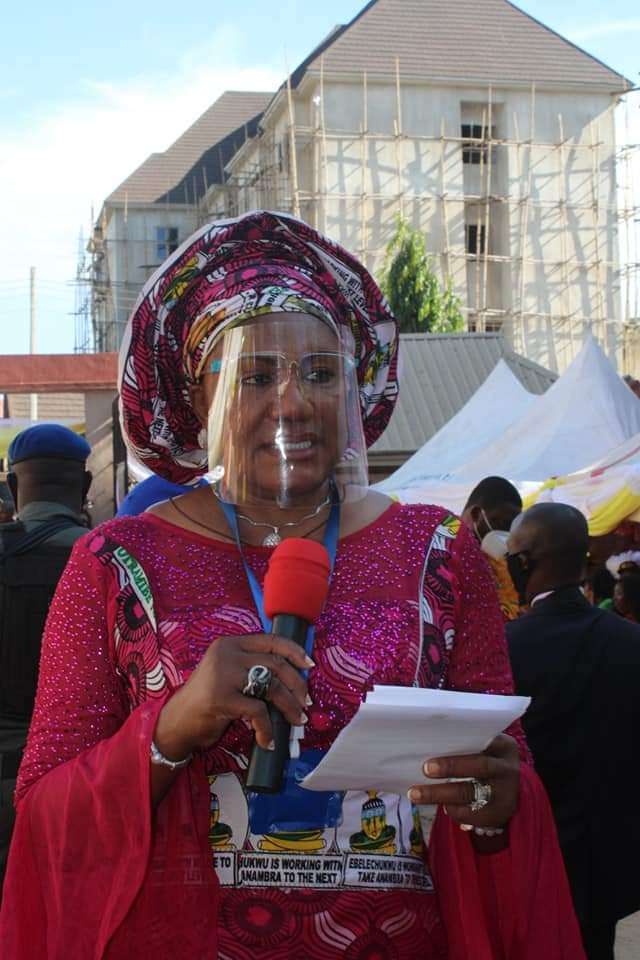 The governor's wife explained that the annual tour has never been prompted by political considerations, but an avenue for expressing love for the people, especially the less privileged.
The Street Reporters Newspaper reports that she assured that she would continue to embark on such visit which is not just fulfilling to her, but also useful to the beneficiaries.
Ebelechukwu Obiano further stated that despite the economic difficulties, arising from the crash in global oil price, the government of Anambra will continue to prioritize the welfare of NdiAnambra which is evident in regular payment of workers' salaries as well as other welfare packages targeted at cushioning hardship on the people.
In extolling the First Lady, the Member representing Onitsha South 2 Constituency, Rt. Hon Beverly Ikpeazu-Nkemdiche, said that Mrs Obiano does not discriminate in her kindness with people both home and abroad.
Hon Eddy Ibuzo, who represents Onitsha North Constituency in Anambra State House of Assembly, was no less enthused with Osodieme's good works which he said speak volumes for her among ndi Anambra.
He requested the First Lady to convey the goodwill and gratitude of his Constituency to the Governor.
Hon Uzoma Eli who represents Onitsha South 1 Constituency at the Anambra State House of Assembly equally had kind words for Mrs. Ebelechukwu Obiano.
He said that Osodieme has cultivated a strong passion for humanity despite her social position, pointing to her adoption of the scriptural injunction of love of one's neighbour.
Two Commissioners present at the occasion, Lady Ndidi Mezue and Hon. Nnamdi Onukwuba of the Ministries of Women and Children Affairs and Agriculture respectively attested to the good works of the Anambra First Lady.
Mezue said that collaboration between the CAFE and her Ministry has gone a long way in creating a social space that favours the poor and the less privileged in the State. While Onukwuba in extolling Osodieme's steadfastness in the pursuit of charity said that even children feel her impact wherever she goes.
The Transition Committee Chairman of Onitsha South Local Government Area, Mr Emeka Asoanya and his counterpart in Onitsha North Chief Patrick Aghamba, also commended Mrs Ebelechukwu Obiano for being the solid pillar upon which the successes of Governor Willie Obiano's administration is built.
The LGA tour which has become an annual ritual for the Governor's wife in the past six years, has created a platform for meeting and interacting with the people, especially grassroots women on different socio-economic issues including health, career development, empowerment, agriculture, social and community development.
The Anambra State Commissioner for Tertiary Education, Mrs Sally Mbanefo, APGA Board of Trustees member, Chief Romeo Ezeonwuka, as well as other government officials were present.