This post has already been read 980 times!
…Says Nigeria's Prosperity Remains With NACCIMA
The presidential candidate of the Social Democratic Party (SDP), Prince Adewole Adebayo, has said that the road to prosperity in Nigeria is achievable through the Nigerian Association of Chambers of Commerce, Industry, Mines, and Agriculture (NACCIMA), disclosing how he lost multimillion dollars agric deal with two countries due to bad governance.
Prince Adebayo spoke at the 4th quarterly meeting of NACCIMA in Enugu, assuring that the SDP, if elected into office, will not be a lawbreaker.
In his words, he said, "The last time we ran for presidential election competitively, we came to the chamber, we presented our presidential candidate, Chief MKO Abiola.
"So, the Social Democratic Party does not go to black market to look for candidates. We always go to the organised private sector because you can see their track record. You can see their practices. You can see companies they've served on and you can see that whatever little money they have in their pockets, they've earned it.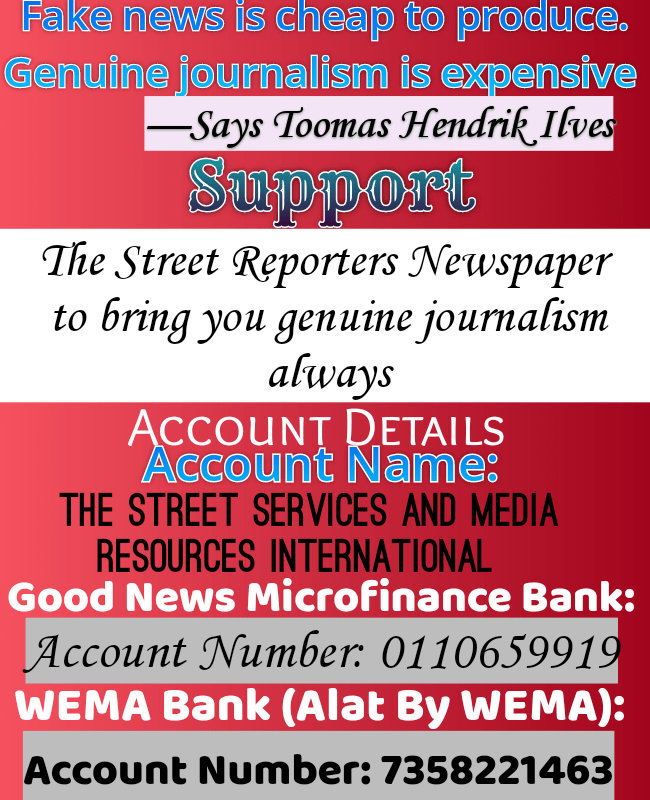 "And, you're very important because the future of Nigeria rests on this chamber; whether Nigeria will be able to tackle poverty and insecurity, rests on NACCIMA because the product sector of the economy is in your hands.
"In the past, you will not make a headway in Nigeria; you will not become anybody in Nigeria without being known by NACCIMA because the first people we knew in Nigeria with money, they will usually have industry or they have agriculture, commerce. These emergency millionaires we have now, they were not there in the past.
"You will go back to when we produced the first managing director of UAC, the country was happy that we produced a Nigerian President of the UAC. Later we produced the second one and one of them even became President, Head of State, Chief Ernest Shonekan.
"At no time (in the past) you will see a big man (wealthy man), and you introduce him anywhere and they will not say "Chairman of so so company Nigeria Limited.
"It is only now that you go to gathering and they say welcome this billionaire and people will say what does he do? Who are his workers?
"Until we go back to the formal sector, because what we have done in Nigeria is to divide ourselves into the formal and informal sectors, and when I was growing up, the people in the informal sector were people hoping to come to the formal sector; people like those in small scale businesses, selling Akara (locally baked beans), and (those) having workshops here and there.
"We didn't have the criminal sector, which we call the informal sector now. Because to be in commerce, to be in industry, to be in mines, to be in agriculture, is to be a leader, a creator of something, either goods or service, an innovator of something, employer of labour, sustainer of families, civic leaders in communities and every Kobo of their monies will be accounted for", he said.
The international lawyer and business mogul said, "I have two of my uncles who are at the top of this echelon of leaders of commerce and industry in Nigeria but when we went to their house they will use calculator to calculate our transport money. He will not refund the one you used to come, he will only give you the one you will use to go back.
"If he is generous to you, it will only mean that you would have followed him to his factory and he made you to carry some goods from the conveyor bed to the store or something and he will find money for you. There were never free money. And those ethics dictated everything that we did.
"Today, the country is changing money; that is, changing the colour of money, not the value of money, and one of the reasons given is that majority of money in circulation is outside the vaults of banks. Why? Because there is what is called allocative efficiency – a society that wants to grow its GDP and drive the its people out of poverty must understand that the role of the Central Bank is allocative efficiency – to take money from idle hands to busy hands, to price money in such a way that it is foolish to keep money under your pillow, you have to give it to the productive sector, to punish idle assets so that if you carry your money and buy empty estates all over the place, the banking system should punish you so that that money can be monetized and taken to productive sector.
"The entirety of our stock exchange is less than money one department of government will blow away in the name of ghost workers, in the name of feeding school children that are not in school, in the name of keeping IDP camps forever.
"So, what I will promise this Chamber and NACCIMA generally is that we will stop being a lawbreaker government because the most difficult thing for industries is that government does not respect contracts.
"In the past, and I say this with every sense of gravity, when NACCIMA will be meeting I will be competing with the sitting President of Nigeria to address NACCIMA because the entirety of what government will plan with be subject to how it is absorbed by NACCIMA.
"In the past, before government will read its budget, captains of industry will be consulted.
"In the past, they will not even change the colour of money without asking what (would be) the effects in the market.
"In the past when you see presidential candidate, governorship candidate, senatorial candidate, you in NACCIMA will say, yes he used to work for me, he was manager in my bank, he was a good boy, he was this; you will be the one to recommend him.
"That's what we'll return to and that is why coming here today is very important to me", he said.
"I said that whatever happens, I must be here because I want you to know that the road to prosperity is through NACCIMA. And I know the problems of this sector, because I am involved in agriculture. I know what it means to be in a sector where there is no structure finance of single digit for that sector, there is no infrastructure for that sector, there is no offtaker arrangement for that sector."
Recalling how he lost multimillion dollars deal he said, "I will give you an example, in one of my plantations, the Indian government and the Indonesian government spoke to me and said there is a particular specie of palm-tree that you grow for palm oil. The Indian government said that they need it for industries. So, the Indian government said we'll give you money it was about $6 million dollars, signature bonus, if you can grow and dedicate to type and send to us.
"Then, I was considering that, the Indonesians said there is a particular way you grow it we don't like. We'll send you experts to come and guide you.
"Then, I went to NIFOR (Nigeria Institute For Oil-palm Research) to tell them the story. People in NIFOR did not even give us a seat to sit down. To even visit our plantation, they said we should give them some money. So, we did hear from them for some time.
"But two things happened to the deal: one was that we needed infrastructure. It will cost a lot of money to take it from our farm in Agbede to the nearest port, which is Warri. The Indonesians never thought that a government will have a plantation and they will not link it to the ports because in Indonesia that would have been nonsensical to imagine.
"So, they came and saw that there was no infrastructure of any kind and they said, how do you do this?
"Second thing that broke the deal was that the Indonesians arrived and they were welcomed and we settled them in Auchi. But one morning, I was going to court and they called me and said your expatriates have been kidnapped. That's a long story.
"In the end, the Ambassadors of their countries helped me with technology to be able to rescue them and I also made some payments. But the (Nigerianl government people were not there.
"So, when I am in government, having suffered that, you don't need to preach to me, I know what it means to provide infrastructure in the economy.
"Also, I know that there is no way you can eradicate poverty, which was what MKO Abiola preached 30 years ago and we got we got the votes, and that's what we are preaching now — farewell to poverty and insecurity. You cannot do that without creating jobs because any person with a living wage can comfortably lift four people out of poverty.
"But you cannot create jobs through government works alone. You must create jobs by stimulating the economy and the way to stimulate the economy is for the government to stop competing with the private sector in the consumption of all the credits in the country.
"Today, if you as a captain of industry walks up to a bank, to talk to the bank manager or the managing director, if the governor of a state is calling them, they will leave you and run there. If you bring a business plan, of which I brought many to banks to finance, they will not answer you because they can sit down and just buy treasury bills from the government, since the government is wasting money and running deficits.
"If NACCIMA calls the Governor of Central Bank to a meeting, he will rather choose the meeting of the Governors Forum to go and discuss allocation than listen to you on how to generate income", Prince Adebayo lamented.