This post has already been read 598 times!
Stakeholders at the Abuja Forum Roundtable Event on the theme "Food Security and Economic Sustainability – A Case Study Of The Christian Youths In Agriculture Foundation", organized by the Africa Kingdom Business Forum (AKBF), have underscored the for young people to embrace agriculture in an effort to ensure food security in Nigeria and the African continent.
As a faith-based nongovernmental organisation, the AKBF is a community of networked Christian Businesspersons and Professionals, who see a transformed Africa starting with Nigeria.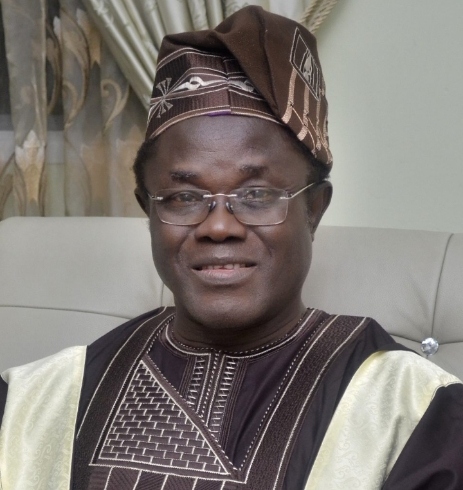 The event held at the weekend at its headquarters in Abuja with both virtual and physical participants in attendance.
Advertisements
Issues affecting food and farmers in the country were discussed at the event, including funding/financing, cropping, land, insecurity that impact on farming, government policies, among other issues in the food production value chain.
The Continental Chairman of the Forum, Engr. Steve Olumuyiwa, noted that the event was put together as part of the need for "Nigeria, as key nation in Africa, to take its place as a food security location in this last days, just as it happened in the days of Joseph (in the Bible) when the whole world came to Africa to buy food" in line with what God has said about the country.
"Today, we're talking about hunger in Africa; poverty in Africa. But God said to us, those things have to change because what's happening now is not his plan.
"Basically, that was what informed today's event", he explained.
Calling on young people to embrace agriculture to enable Nigerians, and, indeed, Africans feed themselves and export food, Engr. Steve Olumuyiwa said "We want to encourage young people to understand that food doesn't fail. Money will fail, every other thing will fail but food doesn't fail. And food can become for them a line of business; a line of investment, a line of entrepreneurship that people are talking Agripreneurship. I want a lot of young people to get involved because that's where God is going.
"Another important thing we want to tell our young people is this: this craze for get-it-quickly is not realistic, it's not sustainable, it's not Godly.
"They should allow time pass and God, in His own time, will produce things for them if they will allow time to pass.
"In other words, they should pay attention to ethics, morality, integrity as a base.
"God is a system Person, He is a process Person; it's not every time that things are instant, instant".
One of the high points of the event was the showcasing of the Christian Youths In Agriculture model by the Chairman of the Christian Youths In Agriculture Foundation, Rev. Joseph Obaje.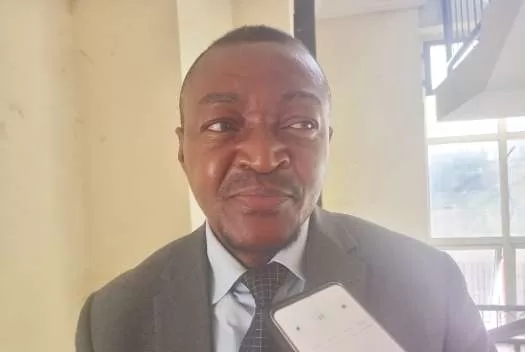 The AKBF Continental Chairman explained that the objective of showcasing the model is to "encourage youths within the churches in Nigeria, knowing that Christian are very many this country. Statistically, we're are at least 50 percent of the population of this country."
Engr. Steve Olumuyiwa, therefore, noted that the AKBF began working on how to awaken agriculture consciousness in the large population of Christians in the country "through training and through practicals."
On his part, the Chairman of the Christian Youths In Agriculture Foundation, Rev. Joseph Obaje, said the people came together to tackle the menace of hunger in the society, adding that on issues of insecurity and other challenges farmers are facing will fade away.
He expressed optimism that with a new government in place from May 29, 2023, there will be positive change, saying that "when a new government comes, we'll see a new approach to security in this country and that will enable the farmers to go back to the farm."
The Keynote Speaker and the CEO of G-consult, Dr. Godfrey Sunday in an interview with our correspondent after the event said, "right now, we're having a challenge of food security, we're not producing enough food to feed our people and a new government is coming to power now, and we are in May, that the time the farmers will require all the inputs and every they require for them to be able to produce.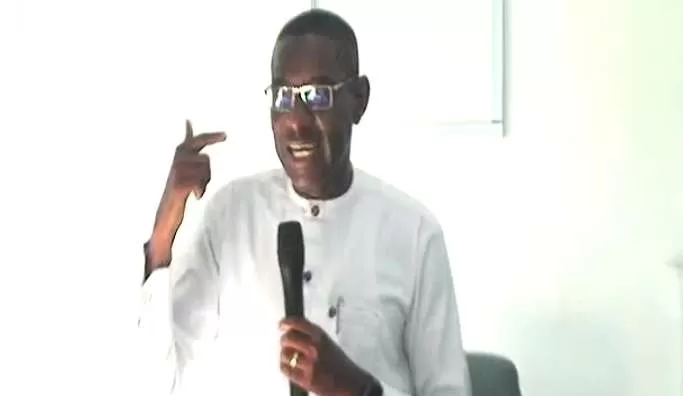 "Tactically, a government is winding down and not much is said how the farmers will get the inputs and it will take the new government time to plan.
"If this is the scenario we're having, there's going to be a bit of food insecurity problem. So, we need to start thinking how to make food available in the right quantity and in the right quality, and be able to present it to the people so that our people do not go hungry."
On the need to meet up with the demand for food in the country, Dr. Ajayi Sunday, who own a rice mill in Abuja, observed that "right now in Africa, a lot of people are emancipated because they can't feed three times a day.
"In Africa, we must learn how to do all year production, using technology like the greenhouse and using the dry season to be able to produce and be able to process and preserve this food so that all year round the price of the commodity will be stable", he said.
One of the panelist at the Roundtable, Dr Tim Okon, who spoke with our correspondent after the event, "agriculture is a business, not a vocation. What we are doing here is to create the basis for young people to see it as a viable economic opportunity which they can exploit to their own benefit."
Among the panelists at the Roundtable are the Vice President, Food Security Academy, Rev. David Ogbole; the Chairman of the National Steering Committee of the Christian Youths in Agriculture Foundation, Rev. Obaje; the CEO G-consult and Keynote Speaker, Dr. Godfrey Sunday; and Dr. Tim Okon.
Many of the participants expressed readiness to participate in the implementation stage of the Roundtable outcome.
The Roundtable was chaired by Hon. Rima Shawulu.
Facebook Notice for EU! You need to login to view and post FB Comments!