This post has already been read 117 times!
By Tony Okonkwo
It bleeds my heart thinking of the ungoverned space that is Nigeria. The founding fathers who fought for independence with their sweat and blood like Herbert Macaulay, Nnamdi Azikiwe and Obafemi Awolowo couldn't have envisaged this country as the country of their dreams. Surely, they will be turning in their graves with the unprecedented level of impunity and maladministration that has become the new normal in Nigeria today.
The potentials remain undiminished. The human and natural resources she is endowed with is the envy of other countries. From the hills of Enugu to the plains of Plateau, she is richly blessed. Nigeria should have no business in the lower rungs of economic and social development. Unfortunately, that is her lot. Nigeria represents deferred and aborted dreams. Her development is still birth. She is a nation with potentials as big as an elephant but she is playing in the ant's league. Her crop of leaders has failed her abysmally. In the words of Peter Obi, the former Governor of Anambra State, mad men have taken over the asylum.
Most of the countries that started the developmental journey with us have since joined the developed world while we became a huge burden to human civilization.
Countries like Indonesia, Malaysia, Singapore and in Africa, Botswana, Mauritius, Rwanda and Ethiopia have made tremendous progress, leaving us behind.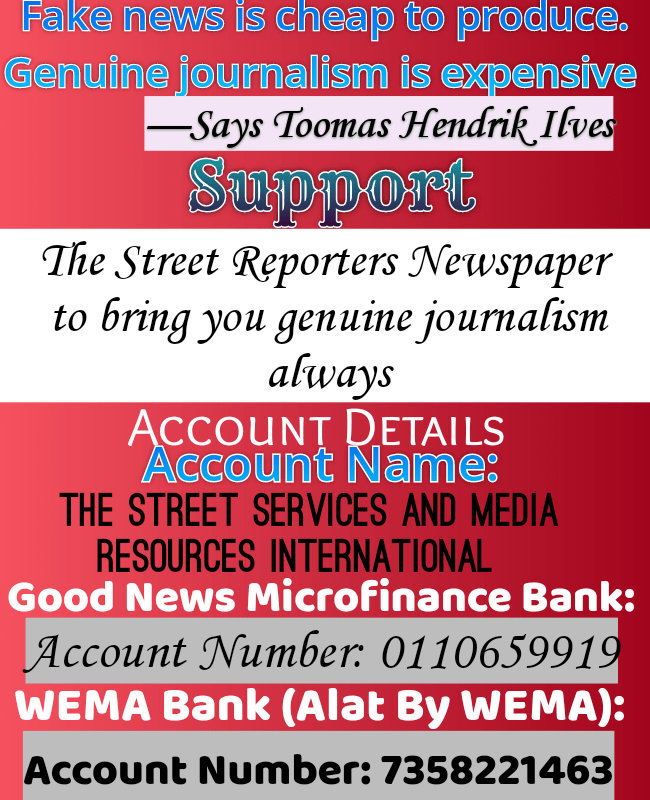 There is no doubt that leadership is germane for this transformational progress. China and India pulled vast majority of her citizens out of poverty within a decade. This is equally as a result of good leadership.
As an exposed person, having seen countries of the world and been to places where the system works, I am always tempted to denounce Nigeria. Not in the sense that I am no longer a citizen, but in the sense that I detest all the negatives she stands for.

She neither inspires hope nor love among her citizens. In all indices of development, she is poorly rated. From corruption to low life expectancy and insecurity, she is home to every vice.
While other nations advance their healthcare with sophisticated technology and improve the quality of life of their citizenry, we are still battling with forgotten diseases like malaria and polio. Indeed, Nigeria is a man-made disaster. Our incompetencies are monumental.
THE CONCEPT OF NAIJA
Recently, it was Osita Chidoka who elucidated on the concept of Naija, according to him, Naija is that imaginary land of hope, sanity and innovation. Naija is the opposite of Nigeria.
Naija represents the urge to fashion out something for the benefit of the society despite the challenging environment. Naija is the land of Tuface, award winning musician. Naija is the land of Wizkid, internationally acclaimed artist. Naija is the land of Chimamanda Adichie, quintessential writer.
Naija is the land of Genevieve Nnaji a-list actress. Naija is the land of Jackson Njoku, the CEO Irokotv described as Africa's Netflix. Naija is the land of Bright Echefu, the founder of TSTV, Naija is the land of former Governor Peter Obi, our own very best that set a standard for good governance, Naija is the land of DR. Godwin Maduka, number one pain management doctor in the world.
These and many more are personalities who have defied boarders, difficulties and against all odds became successful in their career. They inspire hope and have proven that failure is not in our gene, that when given an enabling environment, any Nigerian can aspire and reach their desired goal.
A case study is Dr. Godwin Maduka who left the shores of Nigeria to United States in search of the golden fleece in world best institutions and faced challenging situations when America was still a hotbed of institutional racism.
Armed with the best medical education, he became a success story and in his early thirties, had already established his hospital and has expanded to about six in the United States. Today, they are the best in pain management and critical care in the world.
DR. Maduka being a success has replicated his success story in the lives of other indigent people by training them as medical doctors and in other disciplines both in the United States and other top Universities around the world.
Dr.Maduka is very passionate for human capital development and has expended huge resources to this regard. He is a FIVE STAR GENERAL who has empowered an army of youth.
Beyond massive investment in education through his scholarship schemes, he has doled out several hundreds of millions of naira as seed capitals to empower close to 200 entrepreneurs, putting a nail on the coffins of unemployment and lighting up the candle of success in their lives.
Here is a man who is stupendously rich and is determined to channel his entire wealth towards public good. To him, it is no longer about his nuclear family. His mindset is wired for the collective good and that is why like Chinese and Indian leaders, he is bent on lifting so many people out of poverty, spending close to 200 million dollars in philanthropy.
He may not be the richest Nigerian in America but any visitor to his community Umuchukwu will attest to the fact that he is no ordinary human. He has singlehandedly changed the fortunes of the town and without fear of contradiction can be dubbed the biggest Philanthropist of African descent from the diaspora.
He understands that it is better and more sustainable to teach someone how to fish instead of providing him fish on a daily basis just for food. And so he sets out his human empowerment schemes in a strategic and methodical way.
He goes for what will open doors of prosperity for his people permanently and projects that have massive job creation potentials. He is a futuristic thinker, planting trees he may not sit under it's shade and believing more in the verdict of history.
When I learnt that his people prevailed on him to aspire for the office of the Governor of Anambra state governor, I received the news with mixed feelings. I have no doubt in my mind that he is the best among the pack of contestants and considering his stellar records as an individual, he will replicate the massive developments that is never before seen on a State level and make Anambra truly the light of the nation.
I am certain that having amassed so much wealth and international networks, he will not hesitate to deploy even his wealth for the betterment of the State if the occasion demands for it.
However, I feel that Dr.Maduka is above the governorship position considering the tremendous respect he enjoys in America. In a sane clime, he will be handed the Governorship position on a platter because this man is the true definition of governance.
I feel his exposure, competence, dedication, discipline and vision are urgently needed at the federal level to arrest the sinking ship of the Nigerian State and turn our fortunes around. Desperate times call for desperate measures. Dr Maduka is far above the governorship thing. He surely deserves to be the president of this Country at this critical time.
Tony Okonkwo Writes from Igbakwu ward 1, Anambra State
Source: The Street Reporters Newspaper