Protesting Oyo Workers Block State Secretariat
The entry and exit gates of the Oyo State Secretariat have been shut by protesting workers and pensioners under the umbrella of the Nigeria Labour Congress (NLC), the Trade Union Congress (TUC) and the Nigeria Union of Pensioners (NUP) over a number of demands from the state government.
This is coming as the protest entered the second consecutive day.
The workers had on Monday staged similar protest, a continuation of the protest today, Tuesday until the state Governor, Seyi Makinde, addresses them.
Just like Monday, the labour leaders parked their cars to block the gates, just as they discouraged workers from going into the State Secretariat to resume the day's work as they joined the protest.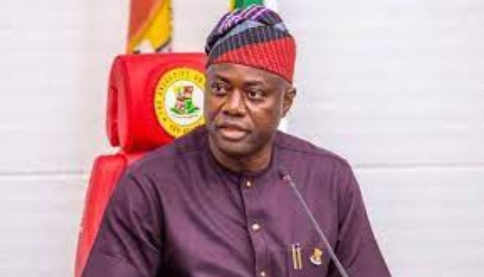 The Street Reporters Newspaper learnt that appeals by the Executive Assistant to the governor on Security, Mr Sunday Odukoya, at the Secretariat gate, on Tuesday, fell on deaf ears as the labour leaders insisted on the governor speaking to them on their agitations.
During the conversation with Odukoya, the workers wondered why the governor was yet to deem it fit to personally talk to them.
On the government's position put out by the state Commissioner for Information, Mr Dotun Oyelade, on Monday, the labour leaders said they wanted practical implementation of pronouncements just as they noted that there were a litany of other requests that the state government was yet to attend to.
Among requests of the workers are payment of salary deductions, palliatives for workers, upward review of pension allowances, payment of leave bonuses, payment of gratuities to retirees who have been stagnated since the year 2021 and release of promotion letters for the Year 2021 and 2022, among others.