This post has already been read 791 times!
The Counselling Practitioners Council Of Nigeria bill has been given assent by President Mohammadu Buhari to allow for gazetting and legitimate operation of the council in Nigeria.
The National President
Counselling Association of Nigeria (CASSON) Prof (Mrs) Elizabeth Omotunde Egbochuku addressing a press conference in Abuja revealed that the President gave assent on the bill on the 29th July 2022 explaining that is twenty six years since the Association got her first Certificate of Registration.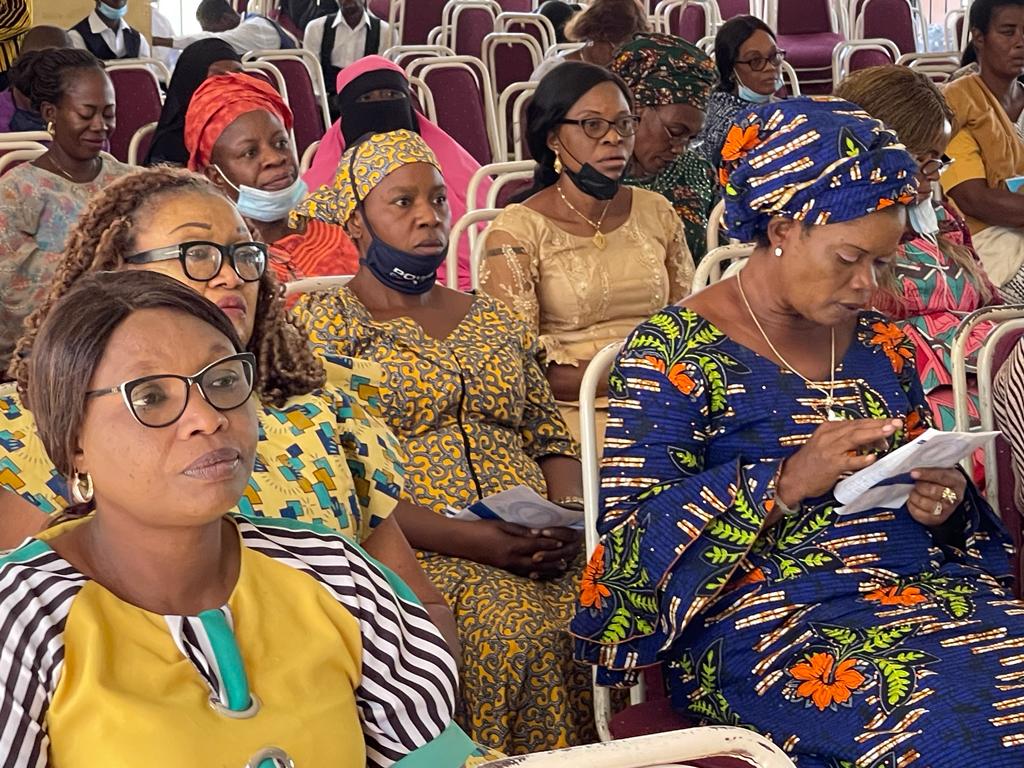 Explaining fundamental objectives of the Association she said "Counselling has been centrifugally a school-based activity, helping learners to actualize their academic potentials and make appropriate career decisions. These goals remain central to the core professional focus of Counselling Association of Nigeria (CASSON)"
On the importance of the Association, Prof Egbochukwu affirmed that with the establishment and passage of CASSON's Bill, 'THE COUNSELLING PRACTITIONERS' COUNCIL OF NIGERIA' CASSON is now in a position to offer much more service to the country's educational sector.
"The Bill was assented to by the President of Nigeria Muhammadu Buhari GCFR on the 29th of July 2022, that is twenty-six (26) years after the Association got her 1st Certificate of Registration on the 22nd of April 1996.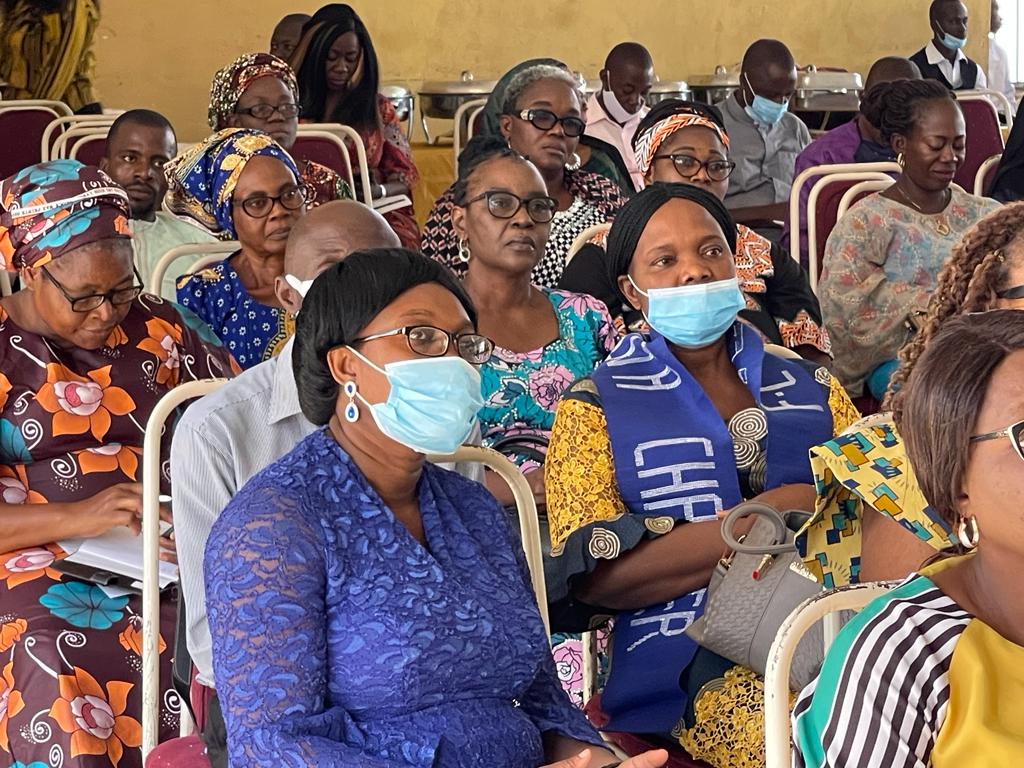 "The following members were duly appointed Trustees of Counselling – PROF. OLU MAKINDE, PROF. C.G.M. BAKARE, PROF M, P, MALLUM, PROF. FRANK CAREW AND DR, MRS C.C. ACHEBE.
"On the fourteenth day of March 2019, Counselling Association of Nigeria (CASSON) went back to Corporate Affairs Commission (CAC) to update our Certificate of Registration.
"However, the Trustees previously registered on the Twenty- second day of April 1996 have, by special resolution, reconstituted her Board of Trustees as follows: PROF. FRANK CAREW, PROF. AYO HAMMED, PROF. MOHAMMED IBRAHIM YAKASSAI, PROF. BULAMA KAGU, DR. (MRS) PAT NWAMUO, PROF. OLANIYI BOJUWOYE, PROF. DANIEL DENGA, PROF. IBRAHIM KOLO, PROF. (MRS) ELIZABETH O. EGBOCHUKU, and PROF. (MRS) ROIBITO EKANEM"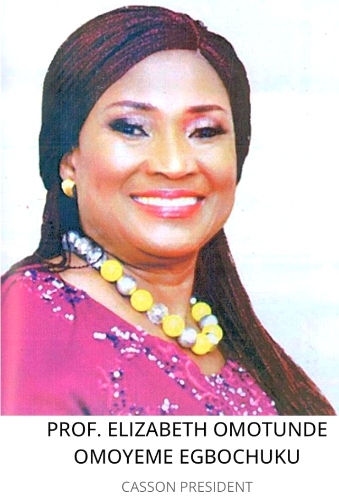 "Prof. Carew is the only Trustee in the 1st Corporate Affairs Commission (CAC) that is still active and very much with us. We give God all the Glory. She remarked.
According to her, "The Counselling Practitioners' Council of Nigeria Act seeks to establish the Counselling Practitioners Council of Nigeria for the conduct of qualifying examinations, regulating the counselling profession, and determining standard of knowledge and skill required of persons seeking to become members of the Counselling Profession in Nigeria.
The Bill was first read on the floor of the Senate on the 1st of March 2018″
"A professional counsellor is a highly trained individual who is able to use different range of counselling approach with their client to resolve personal, social, or psychological issues (problems and difficulties).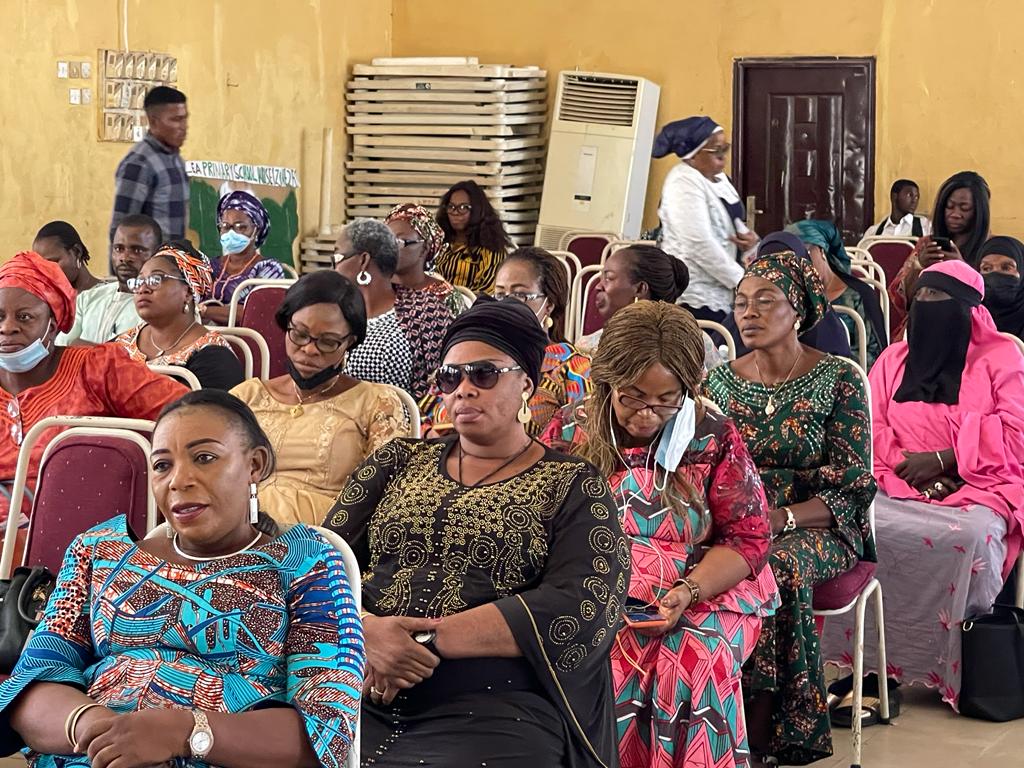 "Counselling profession in the country is a practice that seeks to improve psychological wellbeing and mental health of our contemporary society. Professional counsellors are trained to counsel clients in trauma and abuse, addictions, family, and relationships issues, problems and many more.
"Effective counselling reduces confusion by enabling the client to make informed decisions leading to positive changes in their attitude and or behaviour.
"The ultimate aim is to assist the client make their own choices, reach their own decisions and act upon them accordingly"
"Professional Counsellors maintains professional relationships of trust that empowers diverse individuals, families, and groups to accomplish mental health, wellness, education and career goals. Counsellors work with clients on strategies to overcome obstacles and personal challenges that they face.
"The Counselling Association of Nigeria was founded on the 15th of November 1975 to ensure human psychological growth and development, and advancement of the counselling profession.
"The Association is structured into Icons, Fellows, Associate Fellows, Associate members, Honorary members, Full-time members, and student membership who possesses the necessary requirements as stipulated in the Association's Constitution.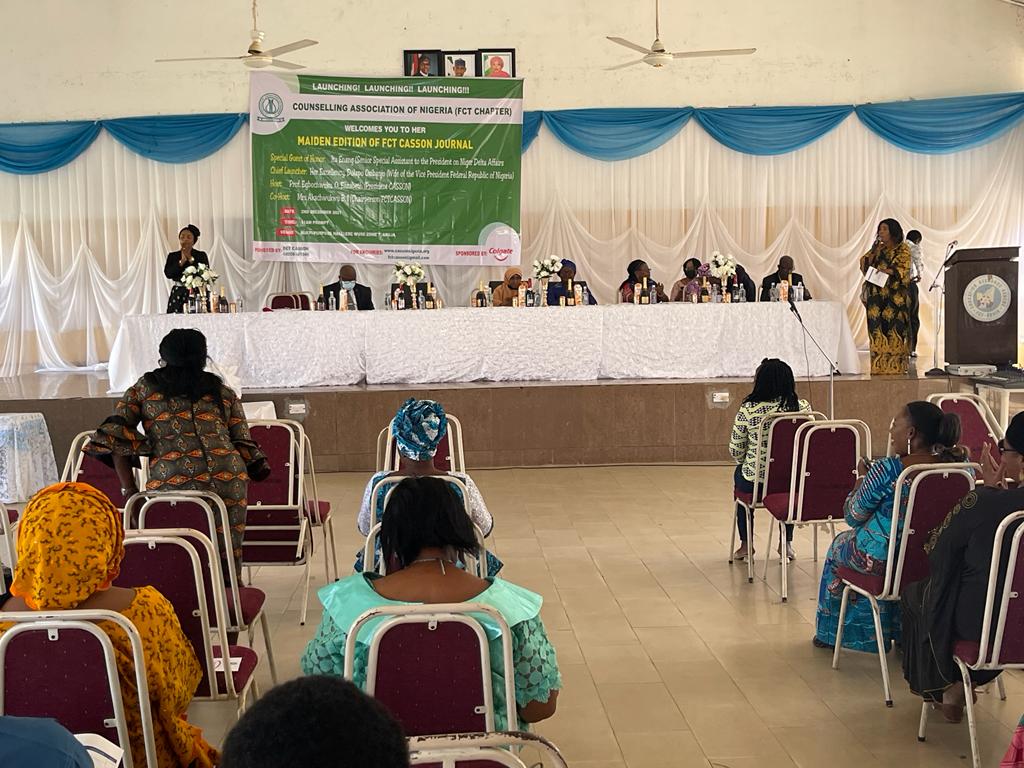 "And its membership cuts across all the states of the Federation and FCT with 37 chapters", she noted.
She also has a Board of Trustees, Grand Patrons and Patrons that help to shape and guide the affairs of the Association.
can
call
us
using the "Call
Us
Now" button on
this
site. Or Email your article or press release to us via: news@streetreporters.ng and follow us on Twitter and Instagram @StreetReporters and
Facebook
at www.
facebook
.com/StreetReporters.ng to get our latest updates! ============================
Dear Reader,
To serve our readers with free authentic and comprehensive information is becoming more and more expensive by the day. So, we request that you support us daily, monthly or annually with any amount to assist us in providing daily free access to our publications to our readers. To support THE STREET REPORTERS NEWSPAPER, you can pay into the company's corporate account: Wema Bank (ALAT BY WEMA): Account Name: THE STREET SERVICES AND MEDIA RESOURCES INTERNATIONAL ACCOUNT NUMBER: 7358221463. Sterling Bank: Account Name: THE STREET SERVICES AND MEDIA RESOURCES INTERNATIONAL Account Number: 8227410821 And if you would like us to connect with you and add you or your organisation to our list of Partners, send details of your bank transfer and Whatsapp number via email to: partners@streetreporters.ng OR Whatsapp number: +2348175047979 Send press releases, media coverage invites to: news@streetreporters.ng