This post has already been read 1292 times!
Amid speculations and reactions to the authenticity of the recently leaked certificate of the presidential candidate of the Labour Party, Peter Obi, indicating that he graduated from the prestigious University of Nigeria, Nsukka (UNN), the Vice Chancellor of the territory institution, Prof Charles Arinzechukwu Igwe has reacted to the development.
The Vice-Chancellor, in his reaction, said that "Peter Gregory Onwuabasi Obi graduated from UNN with 2nd class lower and won six meritorious awards while in school."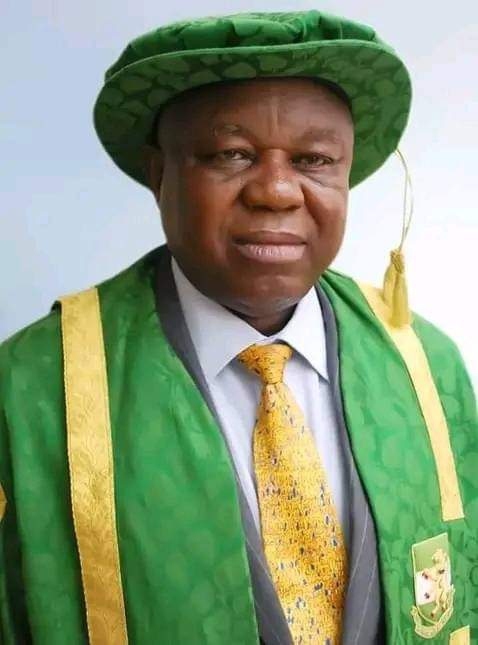 He revealed that as a student of the university, Peter Obi coveted his father's influence to train six students while schooling with them.
He narratted that the second class lower is first class in all the universities in Nigeria, saying that Peter Obi was not for once invited by the UNN Senate for any reason whatsoever.
According to the Vice Chancellor, the certificate in circulation was actually issued by the UNN.
He maintained that those who care to investigate should forward their questions to school E-mail address, promising that Registrar will be available to reply all emails.
He further disclosed that no fewer than 14, 000 Nigerians have inquired about the authenticity of Peter Obi's university certificate in one day.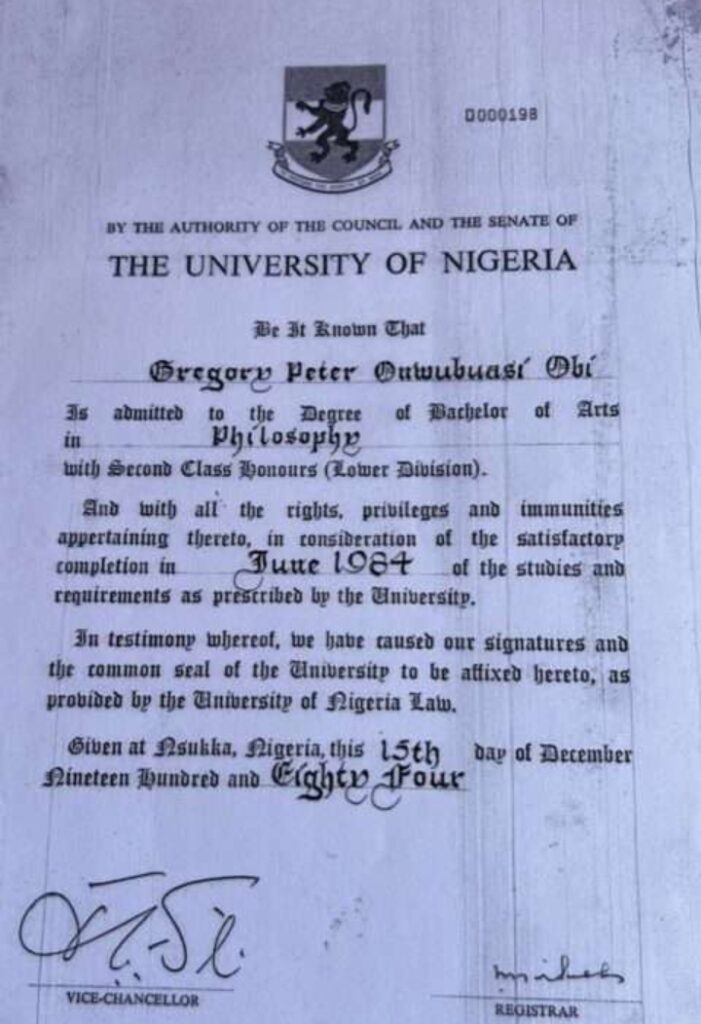 The former secretary to the government of Anambra State, Oseloka Obaze was the first to shared the first degree certificate of Peter Obi in a recent tweet, urging those in doubt "to verify @PeterObi University degree", while urding other candidates to show theirs, saying "Let the other candidates do the same."
Before the release, there were speculations on social media that Mr. Obi, who studied philosophy at the University of Nigeria, Nsukka, graduated with either a Pass or Third Class.
Responding to the speculations, Obaze, a member of the Labour Party who was PDP governorship candidate in the 2017 Anambra State governorship election, shared Obi's certificate, which showed that he actually graduated with Second Class Honours, Lower Division, from UNN in 1984, not a pass as earlier speculated.