APC Chieftain Urges His Party's Governors To Support Peter Obi, Says Atiku is Disloyal Man Who Expects Loyalty From Others
A core member of the ruling All Progressives Congress (APC), Dr. Chinedu Jideofo-Ogbuagu has described the presidential candidate of the Peoples Democratic Party (PDP), Alhaji Atiku Abubakar as a serial disloyal member of the political class who has never been loyal to any past President of Nigeria, urging noble APC governors and stakeholders to start working towards supporting Labour Party presidential candidate, Mr. Peter Obi on the basis of justice and equity.
The two-time presidential aspirant on the platform of the defunct All Nigeria Peoples Party (APP) in 2002/2003 and the All Progressives Congress (APC) in 2022/2023, added that Atiku would have left the PDP if he had lost the presidential primary of the party and the party leaders know it.
Accusing the former Vice President of having no interest in justice and equity, Dr. Jideofo-Ogbuagu who is the national Convener of the South East APC Integrity Group spoke recently on his social media post.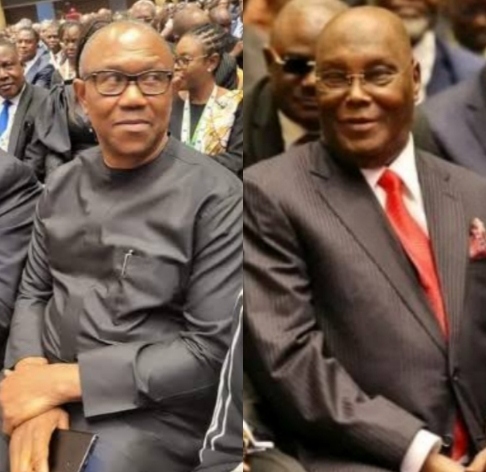 He said, "Atiku has never been loyal to any former President on PDP platform. He wasn't loyal to Obasanjo, not to Yaradua, not to Jonathan. He betrayed them by decamping just to fight against them. Now he wants PDP governors to be loyal to him and support his own ambition.
"PDP caucus knows that Atiku wouldn't be in PDP now if he had lost in their 2023 presidential primary. He wouldn't have supported Wike or any other winner of that primary.
"This is a man who told Goodluck Jonathan to step down, that it was the turn of the North in 2011 and 2015. He didn't even stop there. After Jonathan won in 2011, he and others publicly vowed and actually made Nigeria ungovernable for President Jonathan from 2011.
"In 2015, Atiku continued on his usual path of betrayal by joining a new party (APC) to ensure that North grabbed power of South-South's Jonathan by fire by force.
"Now he has returned to PDP to contest without considering that it is the turn of the South to succeed President Buhari. My observation is that Atiku is all about North grabbing power and that North must be himself", Dr. Jideofo-Ogbuagu observed.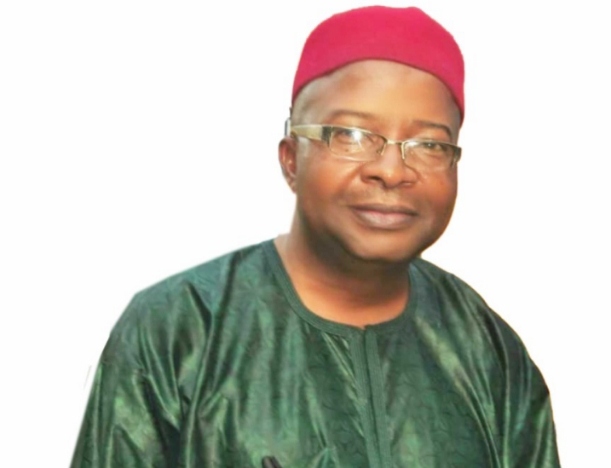 Insisting that Governor Nyesom Wike of Rivers State is not alone in the plot against Atiku's presidential bid, the APC chieftain further described Atiku Abubakar as "very selfish, self-centred and conceited…just like his friend and the other side of the same dishonourable coin, Yekini Amoda Ogunlere. No interest in justice and equity. Greed and megalomania drive both of them.
"So, those people you are counting on as PDP members in South East, South-South and South West cannot truly be with Atiku though they are still in PDP. You may think Wike's fight against Atiku is just between both of them.
"Wike is only the arrow head. Like Tinubu, Atiku will be disgraced in 2023 election. Mark my word on that.
"Conscientious Nigerians of both South and North know that Presidency should shift not only to the South in 2023 but to the South East specifically…and on any serious party platform. PDP or APC must not be the platform.
"I hope you heard that PDP governors and stakeholders from South East and other regions met with Peter Obi few weeks ago at Wike's residence.
"Noble APC governors and stakeholders should start towing the same line against serial presidential aspirants who only want presidential power for self. Look at Atiku's case:
"1992 – Atiku contested.
1999 – Atiku contested.
2003 – Atiku contested.
2007 – Atiku contested.
2011 – Atiku contested.
2015 – Atiku contested.
2019 – Atiku contested.
2023 – Atiku contesting.
"What kind of desperation is that? 30 years since he started contesting for president. Calculate billions of dollars spent in primary and general election throughout those years and you think this person or his friend will execute a single public project if elected President?
"The worst is that Atiku and Tinubu helped Buhari to the Presidency in 2015 and now they are in different parties, claiming that it is their personal turn, just because they have amassed Nigeria's commonwealth for the purpose of acquiring the Presidency.
"It is only greed, insensitivity, desperation and shameless hypocrisy on their part. Nigerians must reject both of them in 2023 for Nigeria to live. This is a patriotic call", Dr. Jideofo-Ogbuagu said.