Pomp And Pageantry As HRH Edidem Atakpa Marks Birthday, Inauguration And Induction
This post has already been read 1037 times!
…… South-South, Akwa-Cross Members Tasked On Need For Peace
It was indeed a display of rich culture, tradition, south-South cuisines and traditional attires when Nigerians from all walks of life converged at the Police Children School playground, Okota Isolo, Lagos State to felicitate a prominent and outstanding traditional Ruler, Edidem Atakpa during his birthday celebration and inauguration into the Traditional Council of Akwa-Cross in the state.
In his opening prayer at the event, Rev. U J Idem thanked God Almighty for the fruitful life He gave to the celebrant and enjoined everyone present there to live a life of service to God, humanity and to create a lasting legacies in the society, which he described as the hallmark and essence of living on earth.
In his speech during the occasion, HRH, Nsobom Aniefiok Essien, the traditional leader of Akwa-Cross in Onigbongbon, Maryland Lagos stated that the day's coronation of Edidem Atakpa into South-South Traditional Rulers Council will bring hope, better future and the realization of the aspirations of the people of the zone.
He charged the celebrant to always work in consonance with the constituted South-South and Akwa-Cross traditional institutions to ensure peace amongst the people of the zone.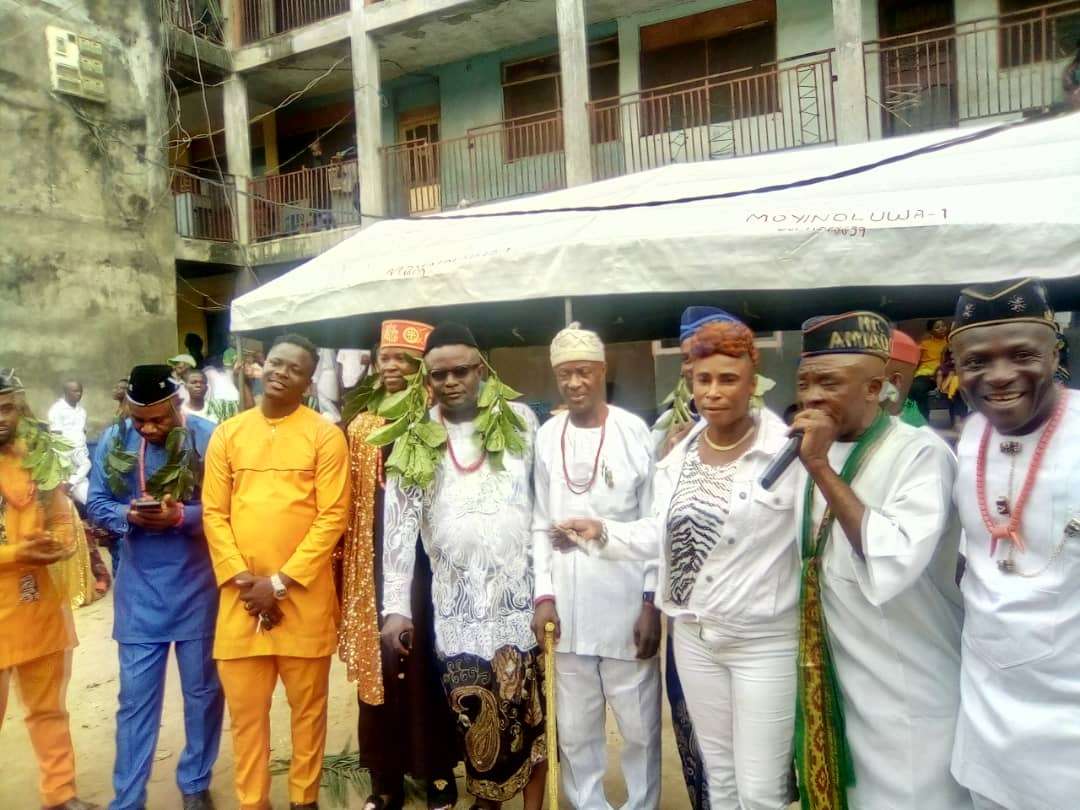 He described the people of the South South and Akwa-Cross as unique and with a burning desire to prosper and move ahead in life and that with his leadership traits and wealth of experience in managing people and with his membership in the council, that the traditional leader will lead them well.
HRM, Edidem Atakpa 1 was coronated along with his wife, Obonganwan Modupe Atakpa and other Akwa-Cross members into the South-South traditional institution.
He urged others that were coronated along with Edidem Atakpa to strive to be good Ambassadors which their new status demand so as to earn the trust of the people.
In his acceptance speech on behalf of others that were inaugurated, Edidem Atakpa 1 said he is overwhelmed by this honour and promised to use his new status to better the lots of South-South and Akwa-Cross indigenes in Lagos and other south west States of Nigeria.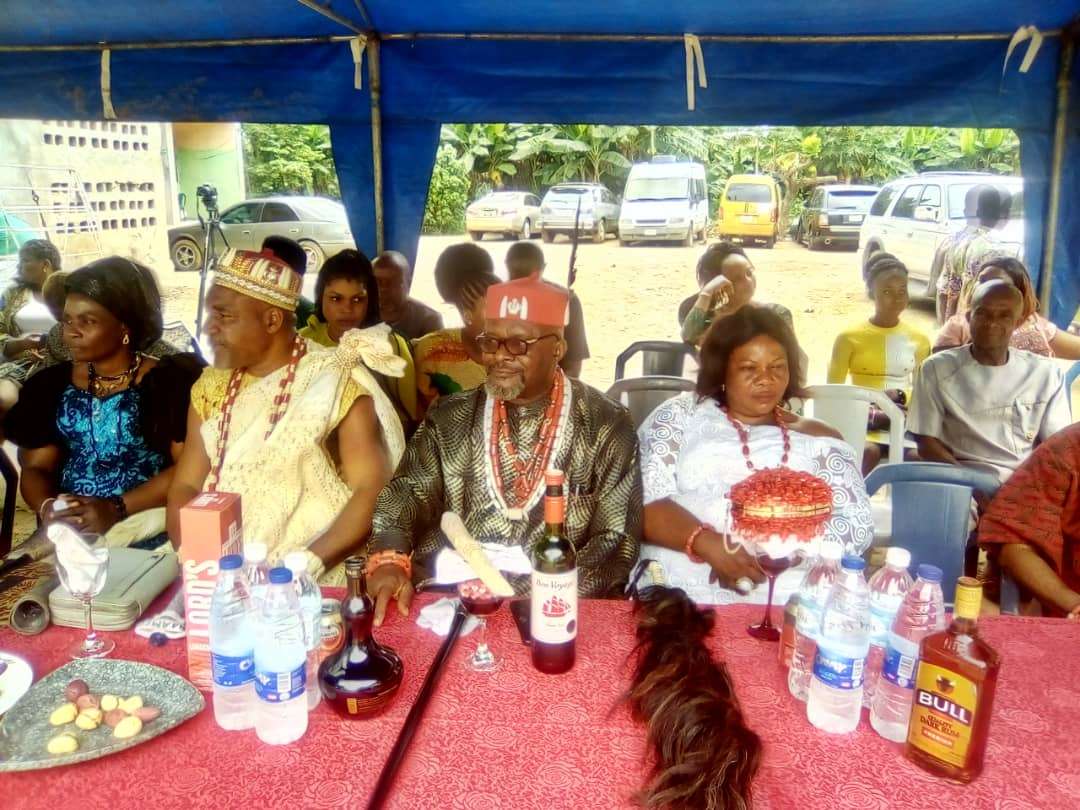 Speaking to newsmen after the coronation, Elder Samuel Usoroh, president of Ikot Ekpene Senatorial district, Hon. Ime Usoroh, Akiscom Youth Leader, among other dignitaries that graced the occasion described the celebrant as a detribalised leader, a unifying force among the people and wish him the best in strenght and wisdom to steer the demands of his office successfully.
As part of the activities, HRH Edidem Atakpa was conferred with CMC Gladiators Award of Excellence and formal induction as the Patron of CMC gladiators of repute.
Three other Entertainment personality, Hon. Mary Edward, Vice Chairman of Actors Guild of Nigeria, Princess Bukola Adeteju, fast-rising musical twins, Desmond and Demian Boj, Public Relations Officer ANTP from the stable of Cornel Entertainment were equally honored with Entertainment Gold Medals Awards for their remarkable contributions to the growth of the Entertainment industry for over two decades and still counting.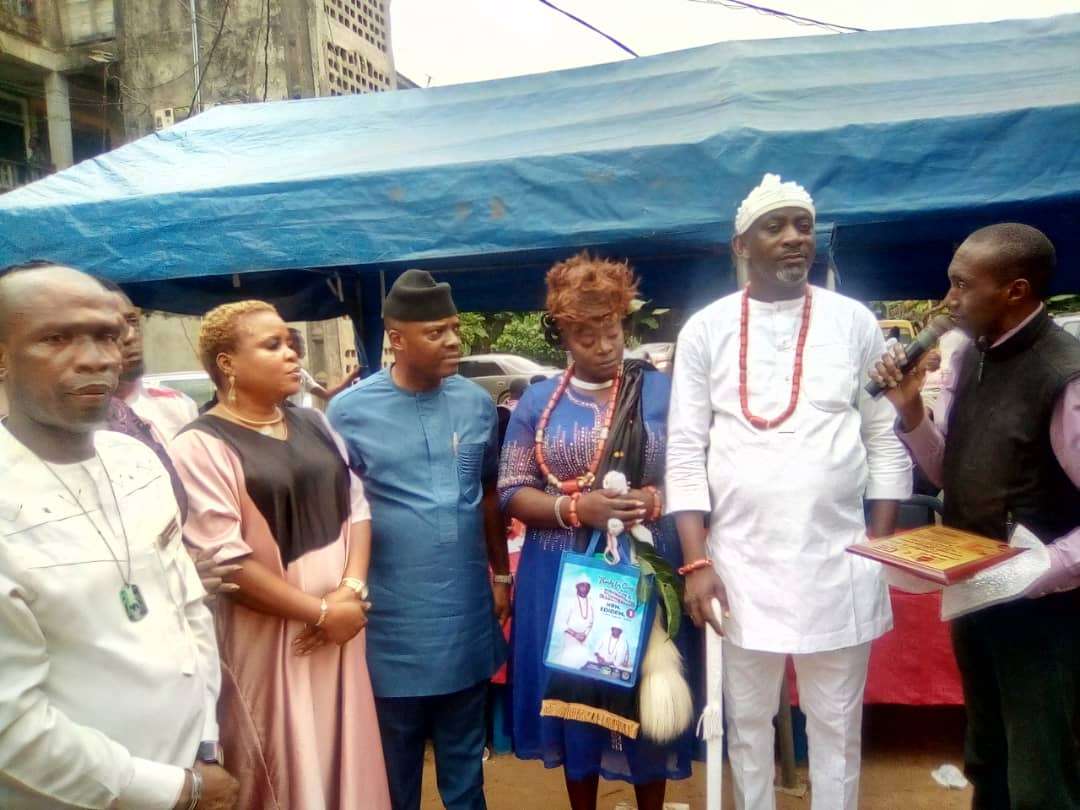 There were cultural display such as Ekpo masquerade, Unek Mbre Itak Esin, Etok adioo adioo, special performances by Cornel Entertainment Comedians and musicians such as Raggea Icon Sir X Ray, Don Leo Banga this Banga that, Cherry Up, Young Prince Voltage, Police Children Star Dancers, and Ace Comedian MC Amadok.
It is interesting to note that HRH. Edidem Atakpa 1 has been variously described as a man who understands the traditional institution very well and have used it to galvanize the people into a formidable group that ultimately ensure peace among the diverse entities that make up the South-South zone and Akwa-Cross.
He is a pace setter, with a burning desire to see to the economic upliftment of his people. His elevation into the traditional institution of South-South and Akwa-Cross, some guests reasoned will bring a positive turn around for the traditional institution and her people.
This was the position of Engr Friday Ukodi, former coordinator of South-South, Itire- Ikate, Mr Friday Akpan, Welfare Officer, Akwa-Cross amongst other dignitaries that graced the occasion.
They assured the people of the zone that better times await the people with the bringing on board of such prominent people like Edidem Atakpa 1.
Prominent indigenes and important dignitaries that attended the occasion included Engr. Ezekiel Etim, CEO of Milent Nig.ltd, manufacturer of Dunamis Energy drink, Elder and Mrs Samuel Usoroh Akiscom stakeholder , Mr.Ime Usoroh president of Akiscom youth, Princess Praise, Treasurer Akiscom youth, HRH Ndobom Aniefiok Adam Essien Political Leader of Akwa-Cross/South-South geopolitical zone and Bale of Onigbogbo, Chief Peter Dominic Abai 1 of Ilasamaja, Sunny Eno CEO Winz TV, Princess Eno udo, movie Producer and Nollywood Actress, Hon. Emeka okolie Special Adviser (S.A) to the president cMc gladiators on Entertainment, Dr. Champion Onyekwelu Founder, champion family Ministry & Official MC CMC, Rev. Dr. U J idim, General Overseer BFG.C, Princess Edith Duru Nollywood Diva and CEO Miss Millennium Beauty pageant, High chief Pius (onimeto 1) of Ilasa, Chief (Mrs.) Lolo Pius ( yeye meto 1of ilasa, Chief Moses Ndaeyo, a prominent politician, High chief Inyang Johnson, Eto nkukim 1,of Akwa cross, chief (Mrs) Juliet Inyang, Mrs Amaka Ojukwu, Health Consultant to the cMC gladiators group, Mr. Umoru Adolphus, Secretary General south south forum, Joseph Bassey CEO Gheto TV max, Abiodun Afolabi Nta and Focus TV online, Queen Blessing otabor cMC model Queen, Abiodun Azeez CEO Gbedu plus TV on Ait, Mrs Mayen Ezekiel, Managing Director of Dunamis Energy Drink, Isaac Jackson, Welfare officer, Iniso Tom, a young Business Entrepreneur, Mr. Inemesit udoh Sec General Akwa Ibom State community in Lagos, Praise Anu, Chief Presenter Gbedu plus TV, and many others.
The Event was professionally coordinated By The founder and President of cMC gladiators group,Award winning, P.R strategist and Image Maker Per Excellence, Amb Cornell udo who was on top of his game to make sure everything goes according to plan as over 200 members of the Award winning platform came en masse to honour his invitation as a very respectable Icon in Both the Media and Entertainment industry
Akwa-cross traditional cuisines were on display as over 5 types of food delicacies from the oil-rich region were lavishly served to all the guests.