Victims of the recent flood disaster in Gombe state have received relief materials from the North East Development Commission, NEDC.
The representative of NEDC in Gombe state, Rufa'i Lawan Babamanu who presented the relief items on behalf of the Director-General of the commission, said his office worked closely with the state Emergency Management Agency, SEMA in the distribution programme to ensure a hitch-free exercise.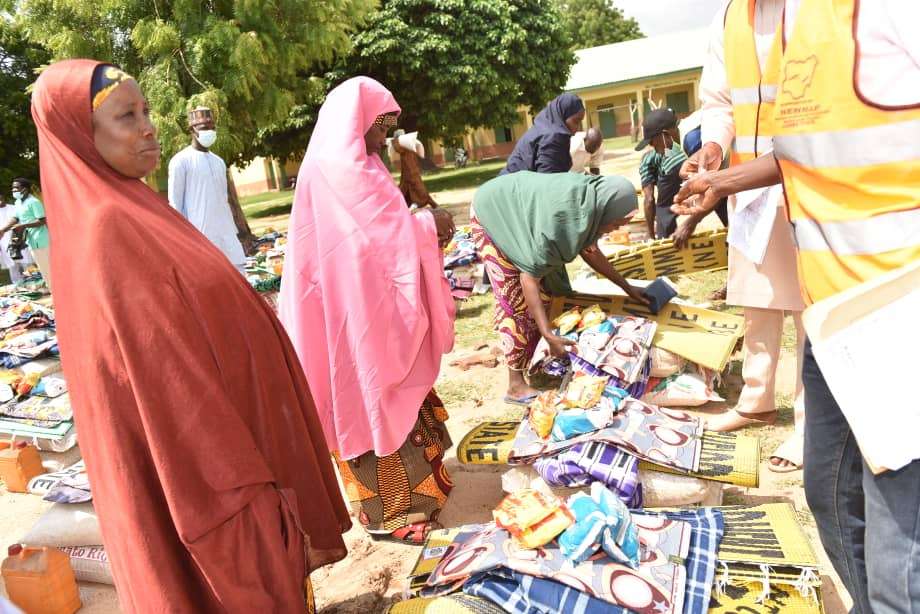 He further said the commission's officials interacted with members of the affected communities to know the items lost to the flood and eventually realized that food stuff and household items were the most affected during the flood aside the damage to the houses.
Presenting the items, Mr Rufa'i said the distribution exercise cuts across all the affected Local Government Areas of Gombe, Yamaltu Deba, Billiri, Nafada and Kwami.
He said about 200 affected persons were identified, screened and cartered for in Bogo communiy of Akko LGA as the first to benefit the gesture while other LGAs will follow.
He indicated that the NEDC, which is an interventionist commission, is on stand by to offer support to any affected community in the state and by extension the entire north east region.
He assured that the commission will continue to parley states in data generation for accuracy and fairness in reaching out to victims of disaster and other vulnerable members of the society in times of need.
The Deputy Director, Relief and Rehabilitation, Gombe State Emergency Management Agency, Mrs Lamis Benjamin said ever since the unfortunate flood disaster of the 20th July 2020 occurred in Gombe, the agency, at the instance of Governor Muhammadu Inuwa Yahaya immediately swung into action and visited the ravaged communities where they assessed the damages and identified the victims for documentation and necessary support.
She said " few days later, the team of Gombe state government jointly revisited the affected communities with officials of NEDC in Bogo area of Akko local government to validate the earlier generated data through community leaders for quick intervention".
Items presented to the flood victims include wrappers, blankets, bags of rice, beans, vegetable oil among other food items.
Beneficiaries of the gesture, mostly Bogo residents expressed appreciation to the commission and the state government for bringing succour to them.
They particulary commended Gombe state Government for its show of concern since the flood disaster that ravaged their communities.
It may be recalled that Gombe state government had earlier set up a committee under the chairmanship of the state Commissioner of Works to assess the level of damage as well as the affected persons and areas across the state for government's intervention.