Off-cycle Polls: CNPP Commends INEC, Congratulates Governor Diri on His Re-election
…Wants Electoral Offenders Prosecuted
Conference Of Nigeria Political Parties (CNPP) has commended the Independent National Electoral Commission (INEC) on the conduct of the just concluded off-cycle elections in Kogi, Imo and Bayelsa states.
This is even as the umbrella association of registered political parties and political associations in Nigeria congratulated Governor Douye Diri on his re-election and demanded the Prosecution of electoral offenders.
The CNPP's reaction to the conduct of the non-routine elections was contained in a statement issued on Tuesday in Abuja by its Deputy National Publicity Secretary, Comrade James Ezema.
According to the statement, Nigeria's "elections can still be better conducted if INEC does not relinquish it's critical role as an unbiased electoral umpire to seeing itself as an active partisan participant in the polls with a pre-determined outcome.
"That's the only way to improve participation by the citizens and boost their level of confidence in the electoral process to deepen democracy in the country", the CNPP said.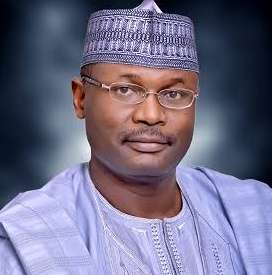 While congratulating the re-elected Bayelsa State Governor, the CNPP noted that "the delay in collating and announcing the results of the Bayelsa State governorship election which took place in only six local government areas (LGAs) compared to over 20 LGAs in Imo and Kogi states should be a source of concern to all stakeholders in the state."
Worried by reported kidnap of INEC official during the November 11 governorship election in the state, the CNPP advised politicians to always "see INEC officials as referees in the game of football who should not be subjected to any form of violence attacks."
Calling for the prosecution of individuals or groups involved in any form of malpractices or vote-buying, the CNPP urged "INEC and all security agencies to ensure swift prosecution of electoral offenders to minimize acts of violence and vote-buying in future elections in Nigeria."