Tinubu's Six Months in Office: President, Kyari's Combination'll Stimulate Economic Prosperity, Says Skymark Energy and Power Boss

The Chairman and Chief Executive Officer (CEO) of Skymark Energy and Power, Alhaji Muhammad Saleh Hassan, has said that President Bola Ahmed Tinubu and the Group Chief Executive Officer (GCEO) of the Nigeria National Petroleum Corporation (NNPCL), Malam Mele Kyari's combination of ideas had the potentialities to transform the nation's economy from its current obscure status to limelight and enviable economic prosperity.
Hassan who is also the National President of One Nigeria Group (ONG), stressed that the president's confidence in liveraging Kyari's experience and expertise in the oil sector would inspire capacity to fix the nation's economy in a record time and also redeem it from the brink of collapse.
The energy stakeholder who said this in a statement on Thursday, expressed optimism that with Tinubu and Kyari's similar ideas and innovation that border on economic growth and development as well as their penchant for track record performance, the nation's economy would soon bounce back and end the current hardship in the country.

According to him, President Tinubu is a great thinker, renowned technocrat, progressive, development guru and team player. "These rare qualities flow in his veins. He portrays them in all his administrative engagements. When he was governor in Lagos from 1999 till 2007, he set a record of development in staggering proportions. Before and as at 1999 in particular before he became the governor, many parts of Lagos were slums. Several other parts of the state used to be havens of area boys, criminals, robbers, thugs and other nefarious activities that made life horrible, unsafe and uncomfortable for the people of the state. But when he became governor, he took them off the streets and hideouts and gave them jobs through youth employment scheme."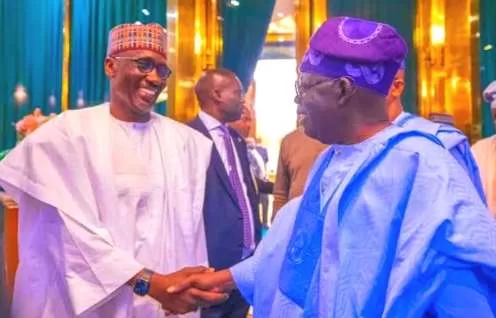 While lauding Tinubu's penchant to engage technocrats that have capacity to deliver a working Lagos, Hassan noted: "He appointed people that have skills and expertise knowledge into different sectors who worked with him and transformed Lagos into the highly developed city that it is today.
"He also set a development template and galvanized reformation that made Lagos one of the developed cities in the world today. Since he became the president of Nigeria, Tinubu has been applying the same development apparatuses to fix the country."
He added: "It's the kind of record he set in Lagos that he is also trying to set in the entire country now. Since he came on board, he continues to demonstrate the same development mentality by appointing think tank personnel and technocrats into positions.
Recently, the president urged his cabinet members to live up to expectations in their various positions and assignments or get booted out."
Hassan also shed some light on the performance of one of the legendary technocrats that has been making waves in the country's oil industry is the Group Chief Executive Officer (GCEO) of the Nigeria National Petroleum Corporation Limited (NNPCL), Malam Mele Kyari.
"Owing to Kyari's remarkable track records in the reformation of the nation's oil giant, Tinubu has continued to liverage his expertise knowledge in the industry in his administration's efforts to proffer lasting solutions to the industry's perennial crisis, particularly fuel scarcity and price hike as well as the poor states of the nation's three refineries. He reposes confidence in him (Kyari) as one of the pillars of his administration."
He added: "Malam Mele Kyari's performance has transcended the oil sector where he waxes strong in reformation of the nation's oil giant, following his contributions to President Tinubu's efforts to attract Saudi Aramco to the country for investment."
While assessing Kyari's performance, the Skymark Energy and Power boss also stressed: "It is crystal-clear that Malam Kyari has taken his performance beyond the oil sector by stimulating economic programmes for economic growth, following his proactive roles in attracting foreign investment to the country."
"Recently, he travelled with Tinubu to oversee the Indorama deal in India and to also attract foreign investors to invest in gas. During the outing, he applied his expertise in sealing a deal with Saudi Aramco for investment.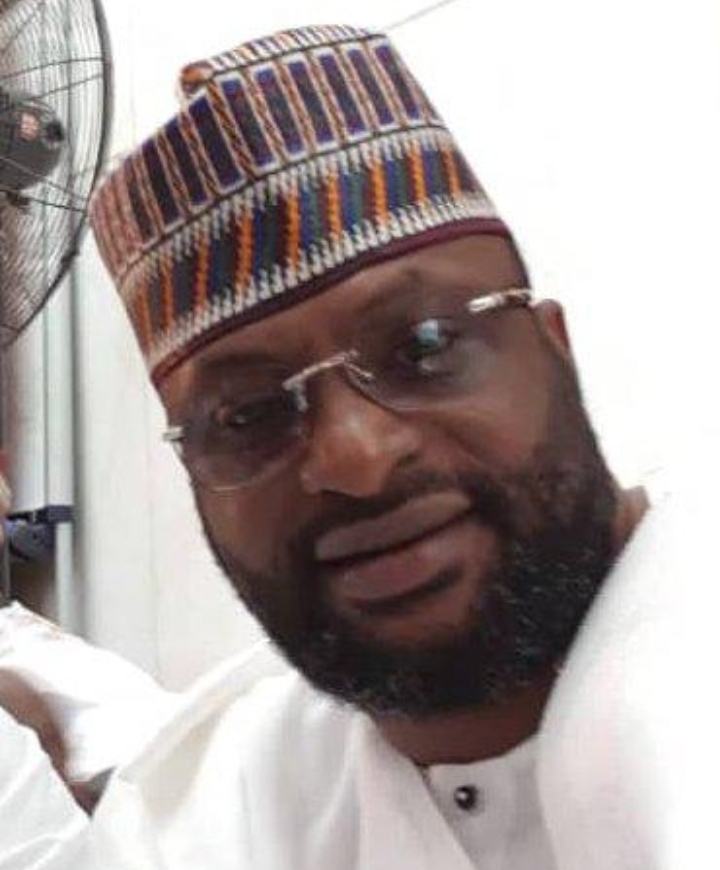 "I am quite aware that the Government of Saudi Arabia has already confirmed the pledged to invest in the revamp of Nigeria's refineries, support Central Bank of Nigeria (CBN) reforms and provide financial support to sustain the government's foreign exchange reforms.

"Saudi Crown Prince, Mohammed bin Salman made the pledge recently at a bilateral meeting with President Tinubu on the sidelines of the Saudi-Africa Summit in Riyadh.

"In supporting the Central Bank's ongoing reforms of Nigeria's foreign exchange regime, the Saudi Government will make available a substantial deposit of foreign exchange to boost Nigeria's forex liquidity."
Hassan also expressed delight that President Tinubu and Kyari's move to attract Saudi Aramco to invest in Nigeria portrayed them as a huge combination to revamp the country's economy.
He noted that Saudi Aramco's investment promised to stimulate forex and strengthen the naira against dollar when the deal is actualised soon.
According to the ONG president, Kyari's performance had gone beyond the NNPCL to a level of using his expertise knowledge to rescue Nigeria from her perennial economic doldrums.
"That is why Nigerians should commend office holders that are performing very well instead of criticizing them. They should also commend President Tinubu for retaining Kyari who has been a magic wand in repositioning the nation's oil sector and stimulating foreign investment agenda to rejuvenate the nation's economy.
"Tinubu and Kyari's combination is one of the best things that has happened to Nigeria at a time that the country is striving to survive the current economic malaise and find its feet in economic breakthrough and prosperity. Kyari's is the magic wand that is being liveraged to achieve this milestone."
Hassan also commended the president for stemming the tide of insecurity and corruption, noting that the effort had gone a long way in restoring foreign investors' confidence to invest in the nation's economy.
"President Tinubu has been able to bring insecurity and corruption under control to a larger extent. That is why foreign investors are now willing to come and invest in the country. This is against the back of Kyari's passion to add value to the nation's economy with a view to ensuring that the country becomes an export-driven economy.
He expressed delight that Tinubu and Kyari's combination is a good omen to the country because it is through their mutual efforts that Saudi Aramco had agreed to invest in the NNPCL.
"Saudi Aramco is not just bringing fund, they also have automated system for metering their crude oil. They have a component whereby from the point of exploration, what is explored is metred and what is refined is also metred under a close monitoring and digital automation to curb oil theft and vandalisation of oil pipelines," he said.
Hassan said Kyari had been living up to expectations and had proved his critics wrong.
"Kyari has proved his critics wrong in many ways beyond mention. He is the first NNPC CEO to go all the way to the creeks to monitor oil theft and pipeline vandalisation. He was instrumental in the transformation of the NNPC to NNPCL, the ongoing rehabilitation of the nation's three refineries in Warri, Kaduna and Port Harcourt, curbed oil theft by introducing Saudi Aramco's model using video surveillance to monitor pipelines carrying crude oil from wells to flow stations in the Niger Delta.
"He also played active roles in the passage of Petroleum Industry Act (PIA) by former president, Muhammadu Buhari, on August 16, 2021, as well as removal of petrol subsidy on May 29, 2023 by Tinubu's administration.
"Before he transformed the NNPC to NNPCL, Kyari had also introduced automated monitoring of pipelines in the country's oil sector. That is why there is no more pipeline vandalisation.
"Following his economic transformation stance, the immediate past president, Muhammadu Buhari, had rated him as a pivot of his administration's achievements which also earned him the OFR honour.
Kyari has always proved his critics wrong through his diligence. Instead of critics to criticize him and President Tinubu, they should commend them for the good jobs they are doing.
The ONG president also commended the president for putting round pegs in round holes in his administration so far.
"The appointments he has made so far are in order, especially his consideration for the youth populace in his administration. For instance, the Minister of Communications, Innovation and Digital Economy, Dr Bosun Tijani, is about 46 years old. There are some other youths that he has also appointed into other strategic positions. With this move, he is carrying the youth along in his administration and making them productive. If the youth is given a place in government, especially through youth employment, insurgency, banditry, robbery and insecurity challenges can be minimised.
"It is pleasure that Tinubu is already doing this. With the hope that the youth are getting, it is certain that the president can achieve this easily even without using any military might."
In the wake of the current hardship in the country, Hassan called on Nigerians to be patient as the president is already going the whole hog to fix the economy.
"The president is about six months in office. He inherited a lot of challenges in different sectors of the economy from the past governments. If the problems did not start one day, there is no way he can solve them within one day. I urge Nigerians to be patient since the president is taking several proactive measures to fix the economy.
"Although it may take time, the end is definitely possible. It is too early to judge him as a non- performer. He has all it takes to deliver the dividends of democracy to Nigerians. He didn't remove fuel subsidy. Subsidy was removed because the budget that he met on ground had no provision for it. However he developed a template to assuage the plight triggered by the subsidy removal by approving palliatives for the impoverished segment of the populace in all the states to cushion the effects on the people."
Hassan also absolved the president of blame in the poor handling of fuel subsidy removal palliatives as they have not gotten to so many people.
"It is not the president's duty to share the palliatives by himself but the people that were given to carry out the assignment. He can not come down to the states, local government areas and wards to personally share the palliatives. It is governors and government officials that have to take the responsibility.
"Nigerians are to hold them accountable because, the president has done his beat concerning the palliatives. However, he owes Nigerians a duty to monitor the distribution of the palliatives with a view to ensuring that they get to the required beneficiaries. Otherwise, the purpose will be defeated. He can do this by using his SAs in welfare-related offices to do this."
He called on the president to pay attention to commitment and performance of his cabinet members for them to deliver good results.

"He should pay a close attention to his cabinet to see that they are on the same lane with him in the journey of his administration. Although he admonished them recently to live up to expectations in their various beats or get booted out, that is not enough. He should assess their performances periodically which could go a long way in engendering the results that he expects from them," Hassan noted.
Hassan also declared that the appointments that Tinubu had made so far into his cabinet and other positions were balanced.
"As far as I am concerned, the appointments are balanced especially from the perspective of qualification, competences, skills and experience. Appointment is not supposed to be based on ethnicity, religion or tribe but on basic qualities that I have mentioned which we can all see in those that he has appointed so far.
"Kyari, the GCEO of NNPCL, is an example. He is not from the South West where the president hails from. Yet, when he discovered his competence, he retained him in his position as the GCEO of the NNPCL and maximising his potentials.

"Apparently, Kyari would continue to live up to expectations because he has the capacity," Hassan said.