This post has already been read 115 times!
Full text of a Presentation by the Director of Communications and Programs, African Democratic Congress (ADC), Barr. Ifenla Oligbinde, on the 30th of March, 2021 at the ADC Global Campus and World Headquarters.
1st Quarter of 2021.
A NEW NIGERIA IS POSSIBLE
With almost 22 years of inertia and lackadaisical leadership, Nigerians have come to the consensus that this is not the country that we all desire. One of the best ways to change things in a democracy is our votes.
The 2023 general election is almost by the corner and setting the framework for a new Nigeria with the right political climatic condition to win the coming election convincingly, has dominated our plans and works since the beginning of the year.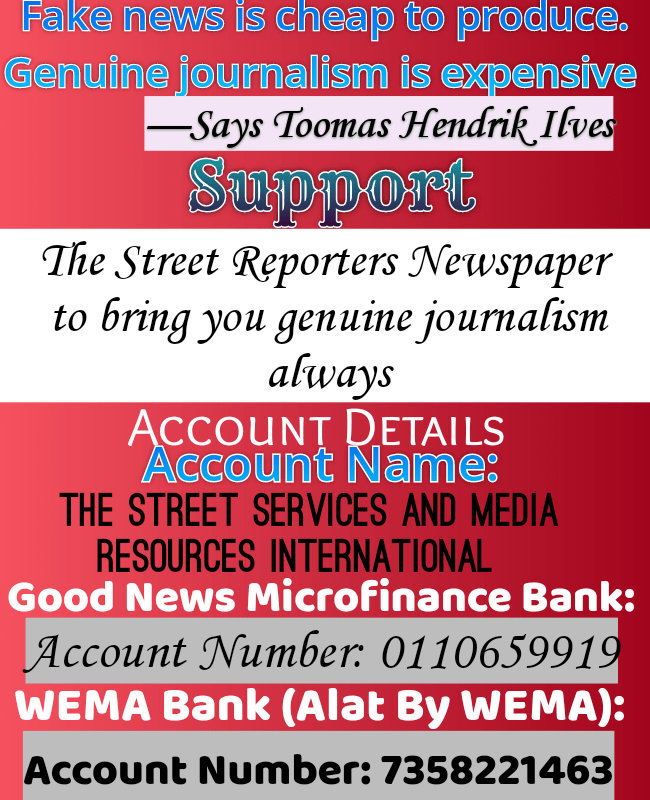 The ADC Vision is:
"Consolidating Nigeria's democracy beyond (flawed) elections, political rhetoric and theatrics, to super power economic development, just and resilient institutions, systems and processes for a more egalitarian society: '23+20 ADC Strategic compass".
This summarizes our vision and henceforth, we are giving a picture of how we are driving towards 2023, when we get the reigns of leadership of this country from the National to States level, Local Government, as well as Ward levels.
Thereafter, we intend to doggedly move the nation on a productive trajectory towards a Super Power economic development, with institutions, systems and processes in place for a just, safe, peaceful and prosperous society.
The year started on a high note for us at the Global Campus and World Headquarters, in our bid to strengthen our brand identity as a political platform with an inclusive culture and unique character, that is intent on championing the transformation of Nigeria and Africa.
ADC, is the party to berth a New Nigeria Nation; a nation where opportunities abound for all as a result of avowed codes of the party to enshrine justice, rich diversity principles and values, as well as creative leadership with the capacity to inspire the greatest innovative artistry and thinking in our youths, women and entire people: a just nation where every one of us and future generations, can dream big dreams and see our dreams come true.
In the last 3 months, we have made substantial progress, with the confidence of creating a nation where no one is oppressed, and wave bye, to all forms of marginalization and parochial antiquated nomenclature in state business. This confidence is born out of belief that we are not in a state of hopelessness, knowing that a credible option exists in ADC for Nigeria to Arise and Shine.
We started the year by consolidating the ADC Board of Trustees BOT super-structure, as a reflection of 150 eminent and patriotic men and women selected from all the 36 States and FCT, and Nigerians in Diaspora.
This followed a due diligence search for persons who would add value to our nation building struggle. We sort counsel of many strategic stakeholders including, former Presidents and Military Heads of State; Foremost Academics; Religious and Traditional Leaders; Retired Labour Leaders; Military, Security and Intelligence Veterans; Civil Societies, Women and Youth groups; Persons with Disabilities Communities; and Nigeria Diasporans. We consulted widely. The full bouquet of BOT will be formally unveiled and published within the month of April.
No doubt, ADC has made tremendous progress as we have elected representatives all across Nigeria, becoming the 3rd ranked and most sort out party in the country. Within the last 4 months, various Nigerian youth and women organizational leaders have openly endorsed ADC, and have integrated their structures into our platform.
Nigerians in the diaspora have also embraced ADC and have begun to build the largest global diaspora network – ADC Diaspora Network; ADC-DN which we have appropriately captured in our constitution as the 7th zone for complete inclusion into all ADC policy and leadership platforms.
ADC DNA
People are still left astonished and confounded that ADC is fast becoming the party that people seek, not because other parties do not exist, but because those parties have failed over and over again to deliver the true democracy which our fathers, their fathers and their father's fathers before them fought for.
And this has kept people wondering how ADC is able to build a monumental structure that will pass the test of time. The secret ingredient is in our DNA: ADC DNA.
ADC is a political party, a Catalyst for a New Nigeria with unique identity through our ADC DNA: youth and women inclusion, responsibility, transparency and accountable leadership.
Responsibility: taking ownership through disciplined and responsible membership.
Transparency: radical transparency of processes, due diligence and publication of audited accounts quarterly.
Endurance: Build strength and resilience by confronting challenges and difficult tasks.
Innovation: challenging the status-quo with creative thoughts, new ideas and hard work.
Inclusion: Epitome of diversity, principles and values; we leverage on the power of all.
Over the years, the party has worked tirelessly to build a lasting structure, through it's DNA that advocates for Transparency, Accountability and Responsibility in leadership; as well as implement the 35+35 ADC Strategy for a strong and sustainable polity. This strategic framework is to further our commitment to youth and women inclusion, as well as persons with disabilities in the politics and government of Nigeria at all levels.
The resurgence of the Nigeria youth is remarkable; they are saying "ENOUGH IS ENOUGH". They demonstrated this recently in the #ENDSARS, and some made the ultimate sacrifice both last year on the 20th of October, and early this year. ADC will honour those martyrs by driving this needed transportation to a conclusive end.
ADC recognizes that the youths are poised for leadership, they have the biggest stakes in the country.
The ADC Director of Communications and Programs, Barr. Ifenla Oligbinde's tenacity, focus, depth and leadership say it all.
With the National Youth Leader, Barr Maurice Ebam, the deputy, Hauwa Yusuf, and the Strategic Youth Affairs Adviser, Hon. Nkem Ukandu, the ADC National Youth Council is up and running to make sure that 35 percent youths get elected to lead in the political space moving forward.
Other Activities
Due to Covid-19, the first two in-person activity for the year, the party's National Working Committee (NWC) and the National Executive Committee (NEC) meetings held on the 25th and 26th of February 2021 respectively. Members of the NEC discussed national issues, as well as ways to progress the party.
The press conference was a high media activity. As a follow up process of the meeting, the NWC kicked off a new meeting medium with State Executives, by maximizing the use of cyber and virtual space. This system of constant meeting is to reinforce the state of health, of the party down to the ward levels.
It is ADC consensus that the ideal party for these times, would be a party that combines the vibrancy, strength and energy of the Youth, and the wisdom and experience of age.
Our HANDSHAKE symbol and philosophy give room to no dichotomy. ADC's 35+35 matrix is strategic and resonates with the new Nigeria project.
Against this background, 3 major committees were set up to carry out specific goals for the party to align our thoughts and actions to the big vision: Constitutional Amendment Committee, headed by, Barrister Peter Oyewole, the National Legal Adviser; Manifesto Redesign Committee, headed by, Elder AAA Omonhinmin; and the Strategic Compass Committee, co-chaired by, Dr. Mani Ahmad and Dr. Chike Okogwu.
All reports will be turned in by the end of the second quarter ready for our National Convention in July.
On the 8th of March which marked the International Women's Day, ADC party hosted a virtual event to commemorate that day.
The topic of discussion was, "Women Participation in Leadership" and seasoned and experienced women in several fields were invited: Dr. Uju Agomoh, the Keynote Speaker, and the Executive Director, PRAWA; Dr. Safiya Musa, Vice President, ICEN; and young Nigerian, Hauwa Yusuf Musa, the Deputy National Youth Leader, ADC.
The event was hosted by the Party's Deputy National Chairman, Ethics & Values, Barr. Mrs. Justina Dolapo Abanida and was moderated by the Director of Communications and Programs, Barr. Ifenla Oligbinde, also a Nigerian Youth.
The event recorded attendance of both the youth and people in their late 50s and above. People in the diaspora also participated, one of the Speakers, Ms. Fiona Akano is a member ADC Disapora Network (UK).
The feedback gotten after the event was highly encouraging as participants pledged to be more intentional in participating in leadership and political affairs.
On the 12th of March, we commissioned our Youth Hangout tagged Youths in Leadership to encourage Nigerian youths to be more active in political participation.
The motto for the Youth Hangout, which has started taking place in all States, Local Government Areas and Wards, is "Thinking Ahead and Acting Boldly". Owing from our party's inclusion values for youths and women, the Hangout aimed at creating a space for youth, where they can discuss affairs relating to them, as well as proffer solutions through mobilization.
It is also intended as a knowledge sharing platform. The Guest Speaker for the pilot event was Cynthia Mbamalu, Program Director of YIAGA Africa of #NotTooYoungToRun.
Her session was very remarkable as participants, both on site and online, were encouraged to not just register to vote, but also join the party in nation building.
ADC is a political party; nonetheless,, we are a Learning Organization as you can see, our headquarters is the Global Campus. Our learning platforms include the Ready to Serve Clinic and targeted leadership development and Empowerment programs. In the last week of the quarter, a Webinar, tagged, Maximizing the use of New Media for Effective Civic and Political Engagement held.
The facilitator of the event was Mr. Lukman Adeola Adetunji, a seasoned IT Expert and also a former 2019 Gubernatorial Aspirant, Oyo State who resides in the USA. The event had a massive turnout with several people not only registering, but also participating.
Thinking Ahead and Acting Boldly For The Garden City State
On the 27th of March 2021, ADC Rivers State held its State Congress to elect the State Executives, many thanks to Elder Calvin Alagoa, the father and leader of our party, the African Democratic Congress ADC.
Last year, Elder Alagoa undertook to put his home state together and vowed that even if this be the last thing he will do, ADC in Rivers State must be rejuvenated to give the state a new lease of life. And today, it is heartwarming that ADC Rivers State Congress took place.
The Congress was successfully implemented with the efforts of High Chief Anayor Arinze, the National Coordinator, Electoral Matters and INEC Liaison; the National Vice Chairman, South-South, Elder Festus Igbinoba for his eminent roles; and the National Secretary, Alhaji Said Baba Abdullahi, who were in Port Harcourt to inaugurate the new State Executives.
With this ADC State Congress, Rivers State will certainly beam a new light for the great transformation to begin. We therefore call on all ADC members and all lovers of Rivers State, to embrace the ADC Youth Hangout motto, Thinking Ahead and Acting Boldly; seize the opportunity and the moment, and make sure Rivers State never sinks so low again.
Take responsibility; think properly ahead, envision the future you want and act boldly; that is the way to go: the ADC's way, for a New Rivers State and a New Nigeria.
Nigerian Youths Adopt ADC
We were yet to recover from the news of the successful Congress in Rivers State when we yet celebrated another milestone: Nigerian Youths adopted ADC as their party.
A poll started in February and closed March 26th, sponsored by Nigerian Youths, Nigerian Youth Corporate and Social Responsibility Fund and the Nigerian Youths Home and Diaspora Electoral College Panel Committee. It was an online vote for Nigeria youths to vote their choice party.
We had encouraged our members and supporters to vote and it didn't come to us as a surprise when we were informed that out of about 25, 732, 300 accredited voters, ADC won with 40% votes, thereby beating other parties who shared the remaining votes.
In their communiqué released to us on Saturday, 27th of March, the organizers averred that following the polls, they the under list committee do hereby approve the African Democratic Congress (ADC) as the one party for Nigerian youth to accomplish their desire of a great country.
Needless to say, ADC is home to all progressive thinking Nigerian youths home and abroad. We appreciate the sponsors, all that voted for us, and assure them that ADC will not let Nigeria down.
Allow us officially inform you that ADC-DN is inviting you for it's Global Press Conference on the State of the Nation scheduled to hold at the party's Global Campus and World Headquarters here in Abuja, Nigeria, on Monday, 12th April, 2021, to brief Nigerians on project 'Nigeria Rescue'.
Other programs will include; Official presentation of ADC-DN list of members for ADC Board of Trustees (BOT) of the Party; Official unveiling/inauguration of ADC-DN Youths Ambassadors for the 36 state of the federation and Abuja; Unveiling of the ADC-Diaspora Network – Youths Convergence 2021 plan for July 2021; Announcement of the ADC-Diaspora Network Familiarization tour (courtesy visit) to take place as follows: Abuja F.C.T (North Central),l; Kano State (North West); Anambra and Enugu State (South East); Delta and Edo State (South South); and Lagos State (South West).
All Global ADC-DN members who are currently in Nigeria will join all the activities. All ADC Members are warmly welcomed
This is just the Beginning
These milestones we have recorded so far have been successful through the efforts of the members of the National Working Committee (NWC); the ADC Diaspora Network Regional Committee; the National Executive Committee; the Department of Communications and Programs; the Strategic Youth Affairs Adviser, Hon. Nkem Ukandu; the National Youth Leader, Barr. Maurice Ebam; all members of the party; Mrs. Victoria Momoh, as well as the entire party's office staff.
You will agree with me that it has indeed been a fruitful 3 months for us, and we are still counting. If we have been able to record, monitor and evaluate this massive level of impact, the sky is beyond our starting point and we can't imagine the success we wait to record in further months.
Arise and shine Nigeria is our mantra. We must continue to shepherd the process today and at all times.
Therefore, we must not goldbrick the responsibility of setting the ethical compass for integrity and leadership.
A New Nigeria is Possible.
ADC! ARISE ADC!! Arise AD&C!!! Arise and Shine Nigeria.
Source: StreetReporters.ng